This trip to Benessere was a quick unplanned trip as our previous appointment at another winery was pushed back an hour or so. Wanting to try something new, we stumbled across Benessere winery. Benessere was a winery tucked into a small corner of St Helena, which focuses on Italian varietals and some California classics.
We walked into Benessere without reservations (although visiting requires one), and we got extremely lucky, as there happened to be an opening and they were very accommodating to our drop in visit.
As we were sat down, we were notified that the owners were here, and they would be upset if we were not treated with crackers and some fine cheese. Promptly, we were handed an assortment of saltines and cheese as well as their Pinot Grigio to start our flight
Benessere 2014 Pinot Grigio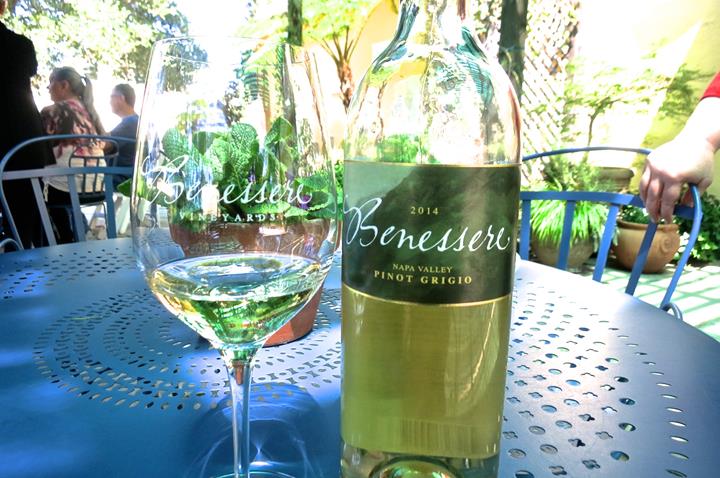 Heavy texture and body, bright citrus fruits and a hint of tropical notes. Notes of apples, white peaches, guava are dominant with floral notes of jasmine and fresh cut flowers. Good acidity, clean and refreshing. We gave it a 90/100 points at $22
Benessere 2014 Rosato di Sangiovese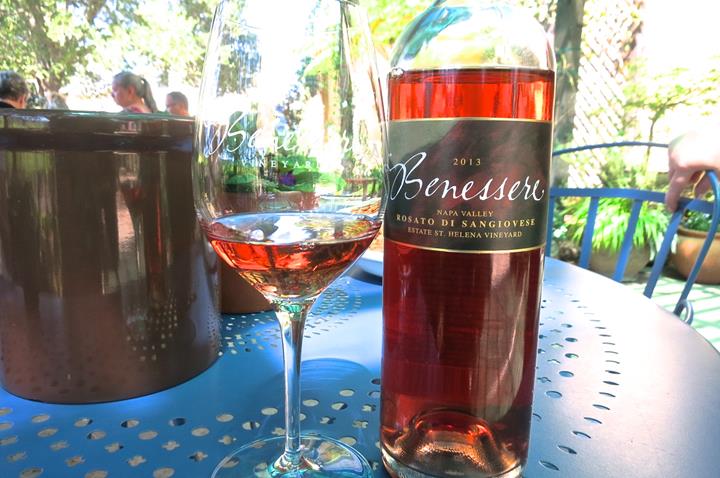 Not often are you lucky to try a Rosé that's made from Sangiovese grapes, so this was quite a treat. Notes of red cherry, orange zest, subtle spice and fresh herbs. Like the Pinot Grigio, this had a lot of structure and big density. Very balanced and gorgeous Rosé. We gave this a 90/100 points at $18
Benesserre 2012 Sangiovese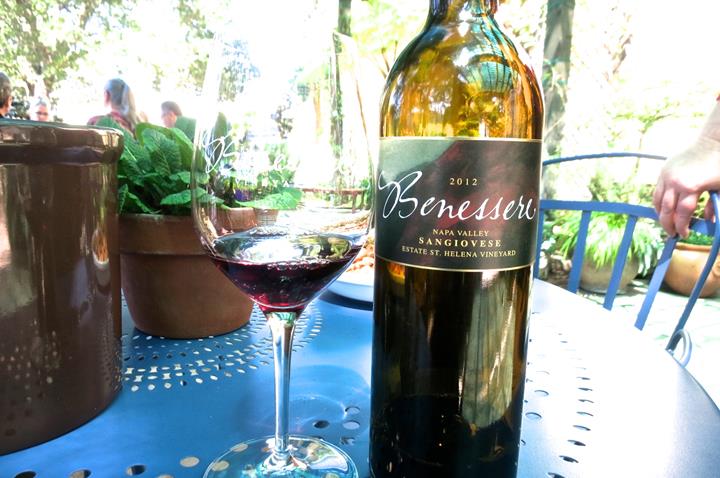 Finally got into some of the Italian varietals and this did not disappoint. Notes of black fruits, blackberries, spices and baking notes are dominant through the palate which ends with a touch of oak and dusty tannins. Less heavy on the palate than the whites (surprisingly) but it was smooth on the delivery, and showed great homage to the varietal. We gave this a 89/100 points at $32
Benessere 2012 "Collins Holystone" Zinfandel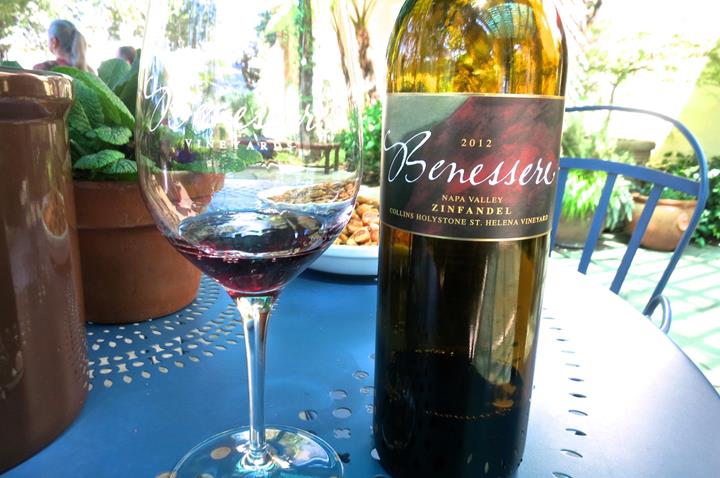 Juicy notes o ripe blackberry, blue flowers, raspberries and spices lead into spicy notes of pepper, clove and baking spice. Silky texture and not too harsh on the tannins, this Zinfandel was surprisingly light. We gave this a 89/100 points at $35
Benessere 2010 "Phenomenon" Red Blend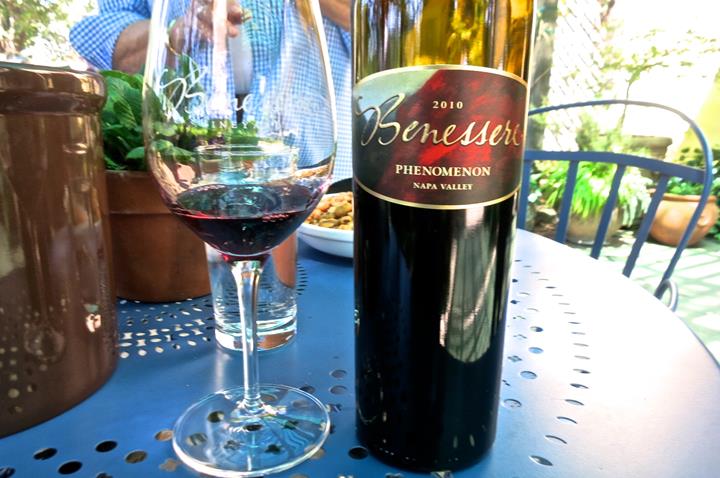 A blend of Cab Sauv, Sangiovese, Syrah and Merlot, the Phenomenon displays an intensely structured yet bright combination of fruits. With heavy notes of blackberries, plums cedar, that lead into lighter secondary layers of red cherries, spices, lead into a smoky finish that leaves for an incredibly long and complex palate. We gave this a 93/100 points at $50
Benessere 2012 Aglianico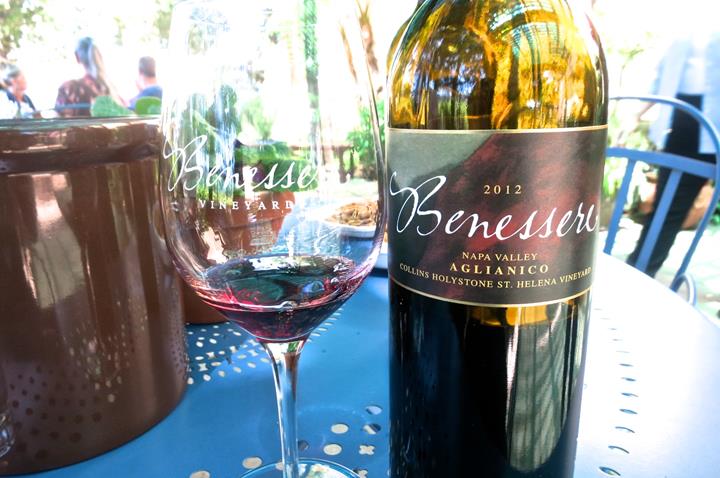 Another rare and uncommon varietal you'll see in California, this wine displayed notes of black fruits, black cherries, blackberries, black currant and spices. Medium weight to the palate, creamy texture but intense fruit and balanced. We attributed the flavor to something you would get from meshing cabernet and sangiovese together. Truly a unique wine. We gave this 91/100 points at $50
Benessere 2011 Sagrantino

One of the only Sagrantinos in Napa, this Sagrantino displays aromas of cinnamon, earth, violets and dark brooding fruits. Notes of black cherries, plums, blackberries with very soft tannins and dry earth made for quite a unique wine. We gave this a 93/100 points at $50
Benessere 2013 Moscato di Canelli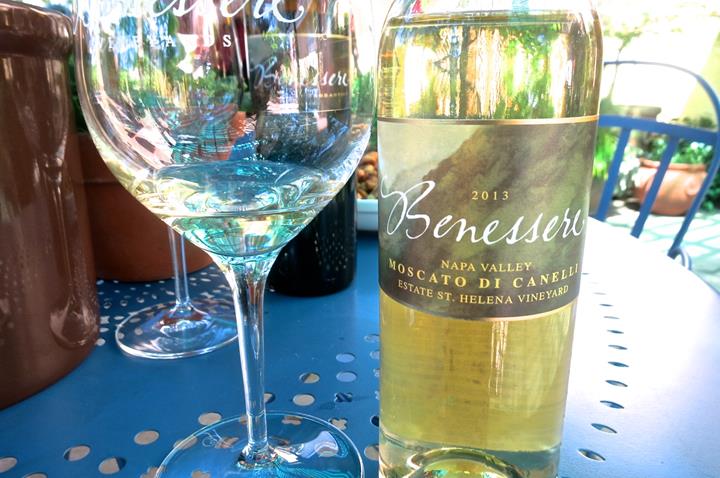 Lots of botrytis notes in this aromatic and rich moscato. Notes of honey, mandarin, candied orange, citrus zests and white florals of jasmine intertwine together with big tropical fruits for a delicious treat. We gave this wine 89/100 points at $25
Benessere is one of those few wineries that that really allow you to try something special. They bring the spirit and hospitality of Italy to wine country (not to mention the wines) and provide a unique experience that most wineries can't replicate. With the quality of wines produced, and the humble pricing, Benessere is a hidden Italian gem in Napa that would be worth visiting.
TheWineGuys Recommendation: Highly Recommended
Benessere Vineyards
1010 Big Tree Road
St. Helena, CA 94574
707.963.5853

Appointment Required