To the cult winery fans of Napa Valley and the world, Larkmead Vineyards needs no introduction for its prestige. With over 100 acres of premium valley floor, the Solari family has been making amazing wines since 1895, and their wine has been a hot sought-out allocation.
We were fortunate to find a time in our schedule to visit the winery for an abridged tour due to our time restrictions. Upon arriving, Colin (the general manager) greeted us and led us outside in the back patio to give us a brief tour of the grounds.
We started out with a giant map of all of the Larkmead Vineyards, in which Colin explained to us each vineyard in detail and why they were selected. It was clear from the explanation that careful planning and selection of the location were what really helped Larkmead produce some world-class wines.
We went on to the vineyard where Colin explained to us the meticulous agriculture that went behind the world-class grapes. In the vineyard, there was an amazing contrast of young vines and new vines literally side by side. We are excited to see what those vines will produce in the next five years!
Following a brief tour of the grounds, we were showed to our table outside along the patio. Blankets were brought out because it was getting later in the evening and the weather was getting chilly (talk about hospitality). Colin gave us some pamphlets about our upcoming flight and we were off on our tasting.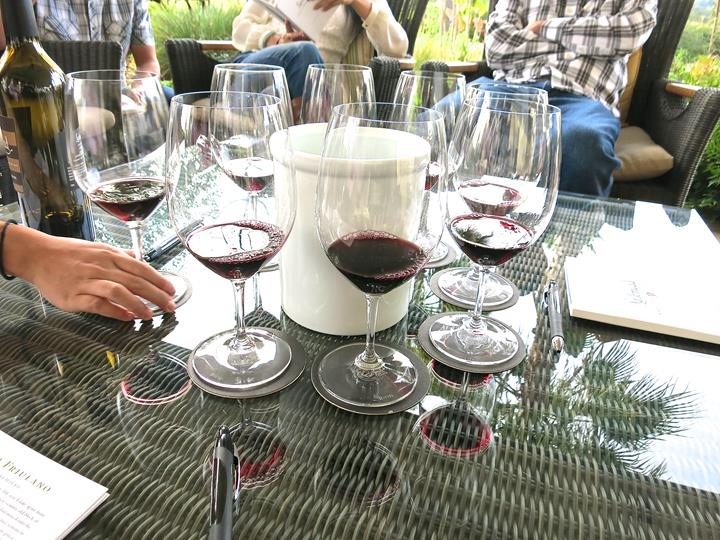 Larkmead Napa Valley "Gold Label" Red Wine 2012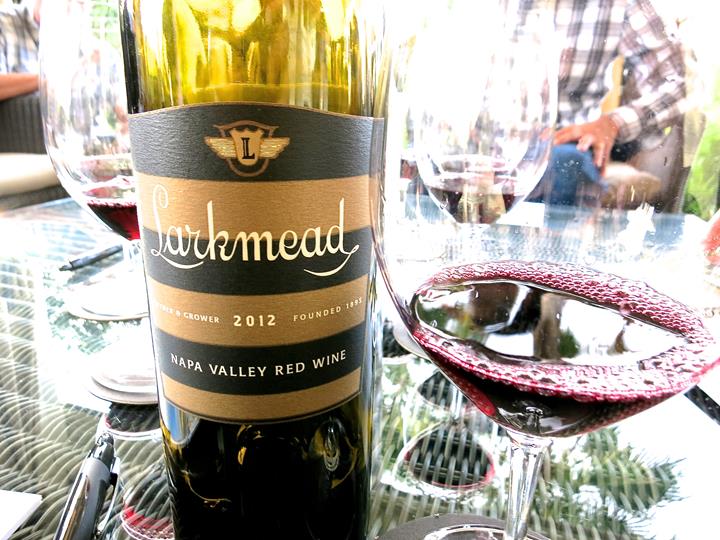 The nose consisted of loamy soils, earthy notes and dusty red fruits. The palate was full with red fruits, chocolate, dried herbs and cherries. The body is full and the tannins were soft and rounded. It is notable that all 5 noble grapes are used in this blend. We gave this 90 points at $75
Larkmead Napa Valley "Blue Label" Red Wine 2012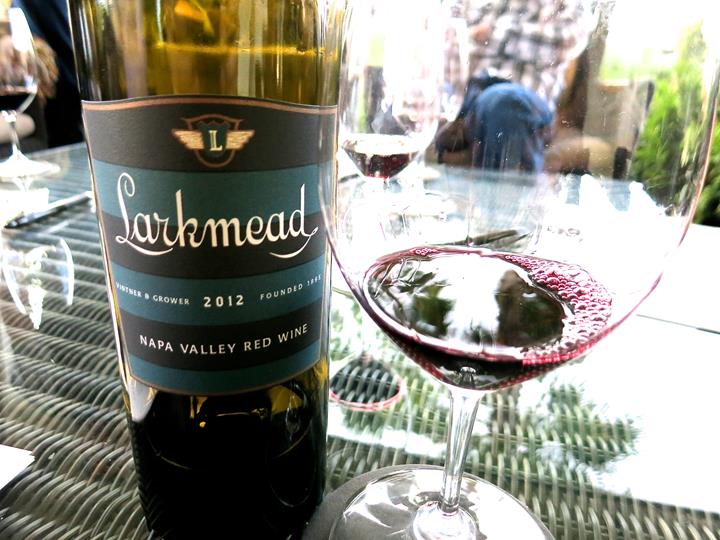 While using the same 5 noble grapes as the "Gold," the "Blue" was separated by the difference in barrel aging and it was evident in the palate. The nose consisted of floral bouquets, red fruits, and rocky soil. The palate is dominated with sweet cherry flavors, plum, sweet oak and fresh herbs. We gave this a 91 points at $75
Larkmead Cabernet Sauvignon Estate 2012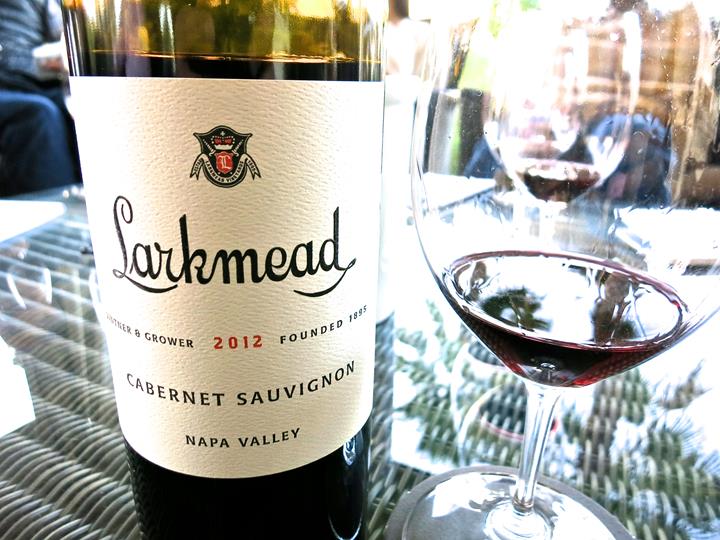 Similar to a first or second growth Pauillac, the Estate cabernet has aromas of fresh florals, crème de cassis, licorice and sweet oak. The palate is filled with kirsch flavors, plums, dark currants, crushed herbs and gravel. Medium bodied, the finish is intense with a balance of sweetness and soft tannins. We gave this a 93+ points at $90
With our quick tasting coming to a close, Colin briefly ran into the backroom and pulled out a showstopper for us before we had to go, and it was such a treat!
Larkmead 2009 Cabernet Sauvignon "Solari"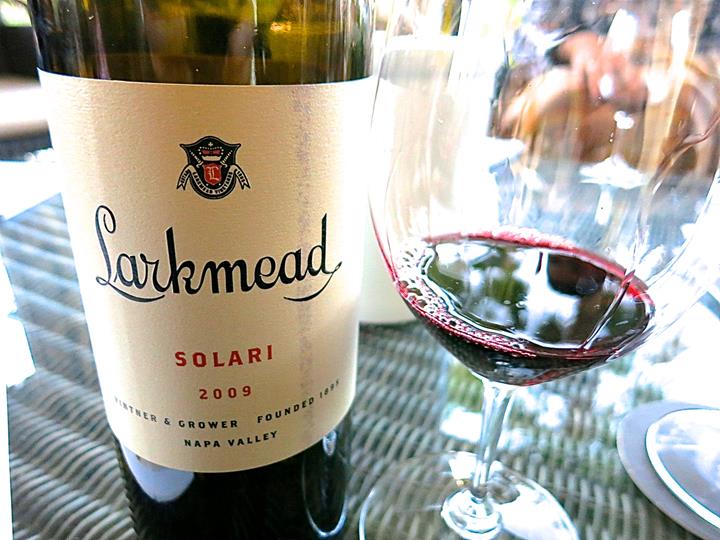 The nose displays notes of licorice, dark berries, lavender and vanilla. The palate is juicy with plum, dark cherries, currant, chocolate and nutmeg. Tannins are well integrated and lingering acidity balances out the finish. Gorgeous silky wine, we gave this a 95 points at $175 (market value due to unavailable for purchase)
As our time came to a close (due to another appointment), we savored our last few drops of the Solari, and we thanked Colin and were on our way to the next winery.
Overall Impression: Larkmead is no stranger to world-class wines, and they represent it with their hospitality. Incredibly beautiful estate, world class wines, peaceful scenery to wrap it all together, what's not to love? Ask for Colin when you visit, you're certain to have a great time.
The Wine Guys Recommendation: Highly Recommended
Larkmead Vineyards
1100 Larkmead Ln
Calistoga, CA 94515
(707) 942-0167
Tasting fee $40/Person