While everyone knows Napa and Sonoma as the big California wine region up in the North, Livermore has actually been quietly existing as powerhouse wine destination for just as long, if not longer. Contrary to popular belief of the Judgment of Paris in 1976, California actually won its first wine competition in France with a Livermore wine in the 1889 Paris Exhibition. That being said, we never really found a reason to drive in the opposite direction from where we were located, but luckily, the power of Instagram pointed us the right way into discovering a Livermore gem that was much more than just "pretty good."
We met Craig Ploof, assistant winemaker for Steven Kent Winery through the grapevine of connections and winemakers on instagram, and were instantly attracted to his personality and his love and passion for good wine. After trying one of the Steven Kent flagships Lineage offsite, we decided that we had to visit, because clearly there was some magic happening in Livermore.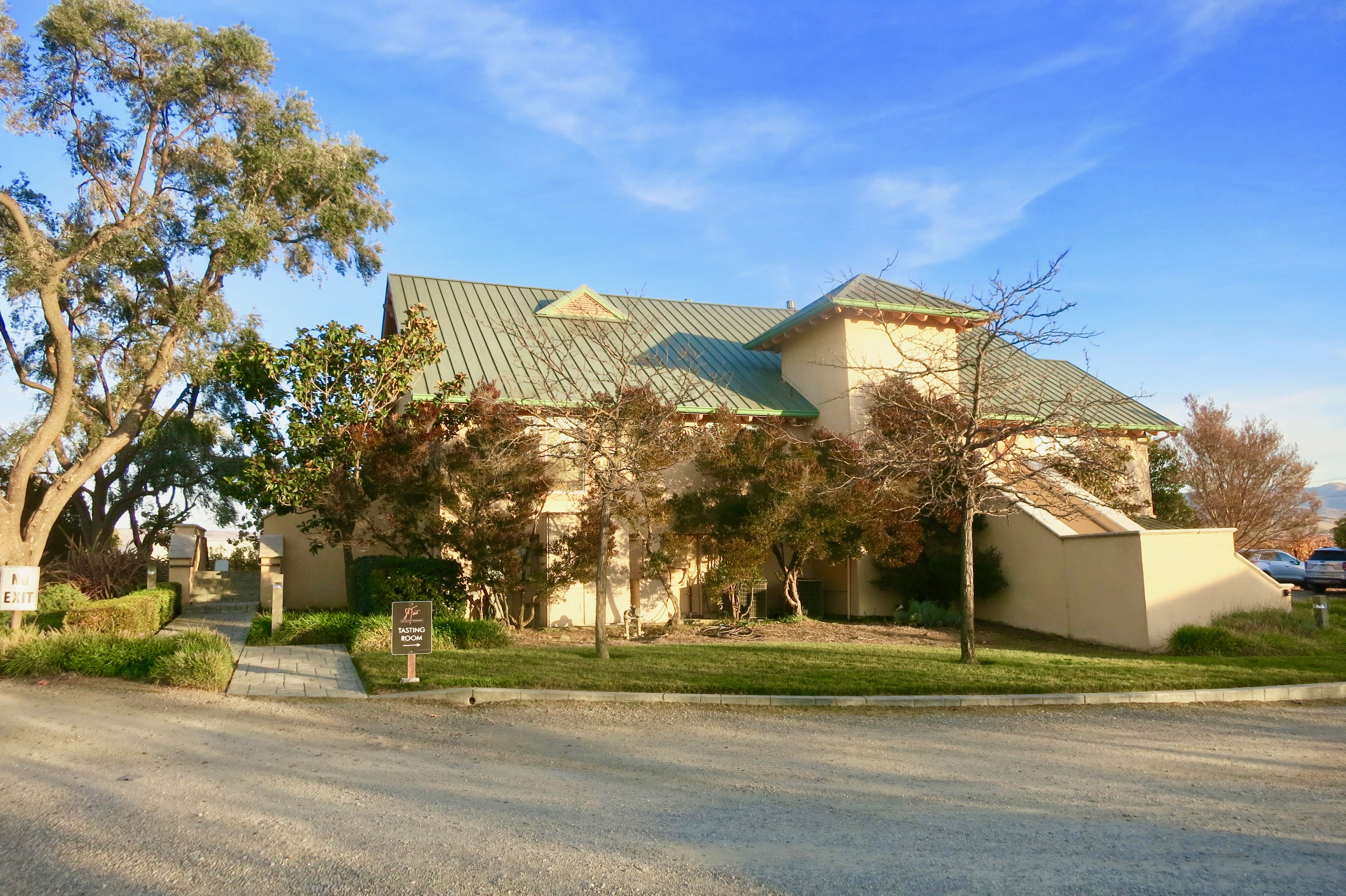 Steven Kent was founded in 1996 by Steven Kent Mirassou (fifth-generation winemaker from the Mirassou winemaking family) with the focus of making the best Bordeaux-style wines that rivaled the best in the world. With soils that resembled that of the left bank in Bordeaux, and a region that was already miles ahead of cultivating Bordeaux varieties compared to the neighbors of Napa, the foundations were perfect for Steven to set the standard of what fine Livermore wine would be today.
Craig Ploof, who started off a club member in 2002 and became friends with Steven Mirassou,  by 2004 he was working in the tasting room at Steven Kent. Craig would often ask Steven for insight into the world of winemaking, and when Steven acquired La Rochelle from his family, Craig fell in love with Pinot Noir, and became familiar with Tom Stutz (winemaker of La Rochelle). In due time, curiosity led Craig to show up before and after work to their production facility to watch and learn more about the winemaking process. Around 2008, Steven began to bring in Craig into his blending sessions and asking for his opinions about the blends and going on trips to Santa Lucia Highlands, Sonoma, and Anderson Valley to learn more about wine. By 2010, Craig was getting paid his tasting room wage to sit in on blending sessions, and thus he began to take a part time role in production. In 2013, he was called into a meeting with Steven and Tom, and became assistant winemaker.
We met up with Craig at Wente winery (which is where they do their production and storage) to start of with some of their barrel tastings.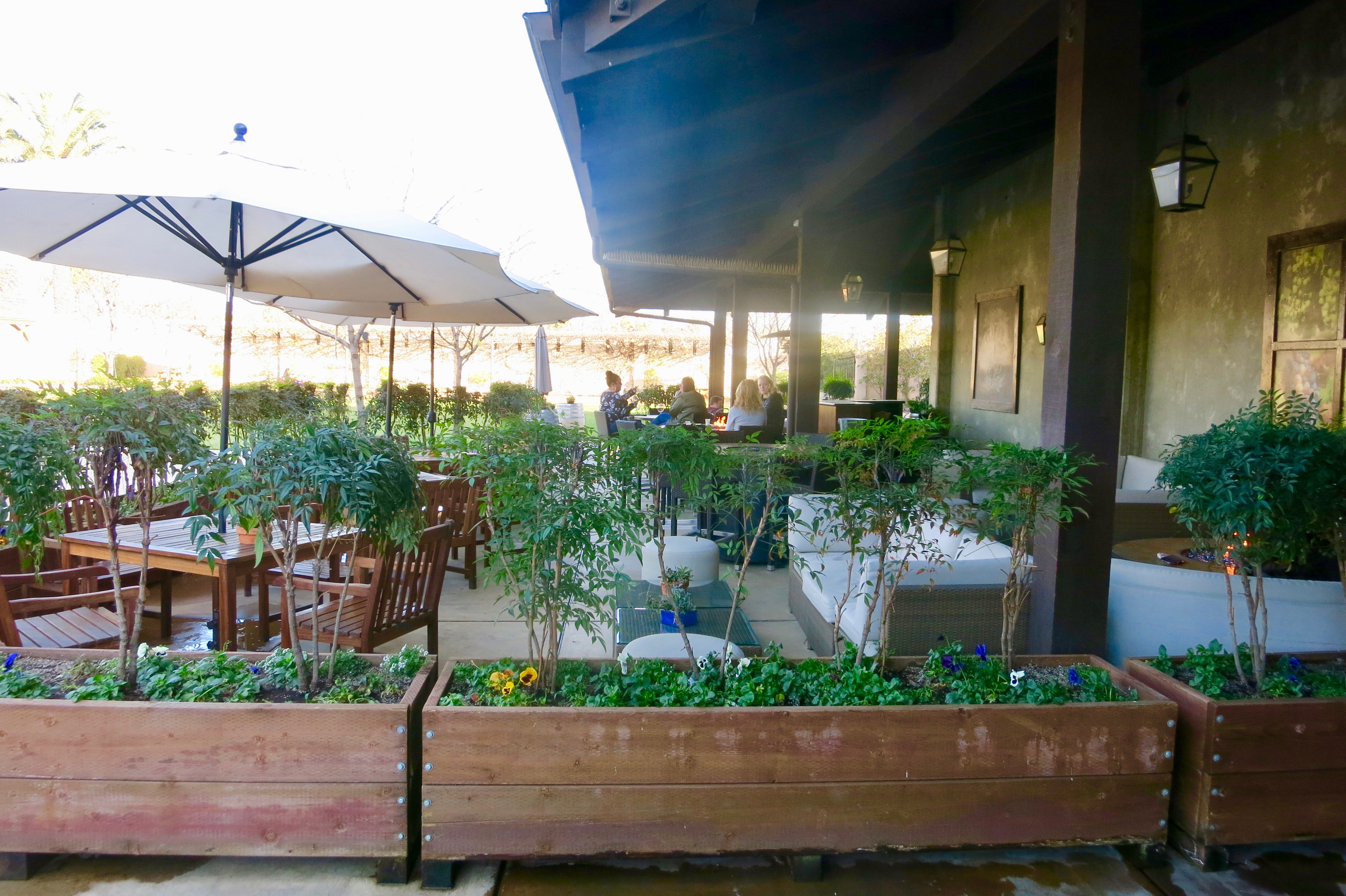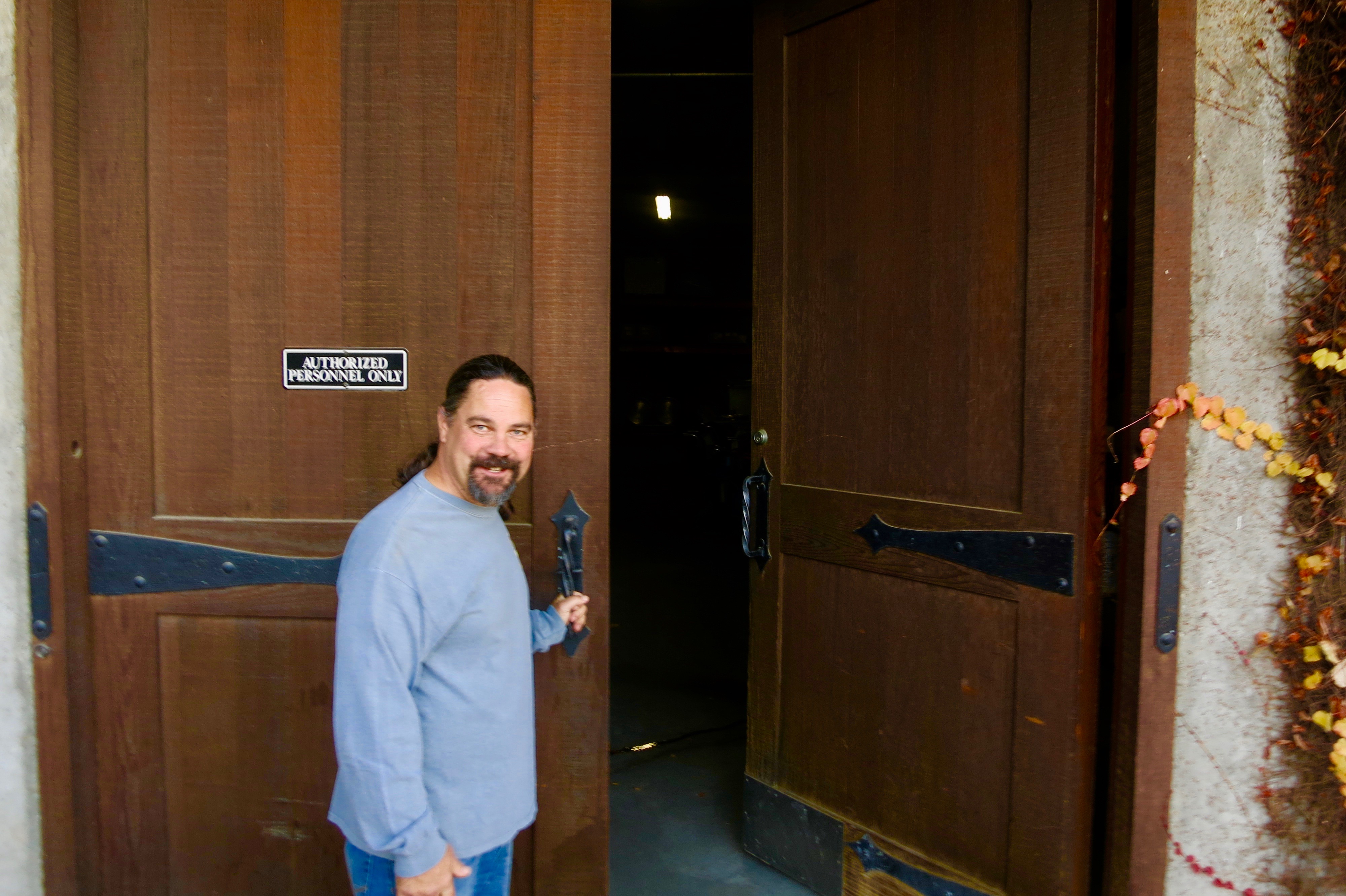 Craig lead us through barrels of different vintages, from 2015-2017 while pointing out the differences of each vineyard (mostly Cabernet Sauvignon) and his thoughts on the vintage as well as what each Bordeaux Varietal brought. The wines ranged all over from a textural standpoint, with some showcasing more powerful fruit, or others showcasing a more elegant style. Variations of the vintages and time in oak gave a relatively good perspective of how each of these wines would possibly shape up to be, and most were already looking to be great.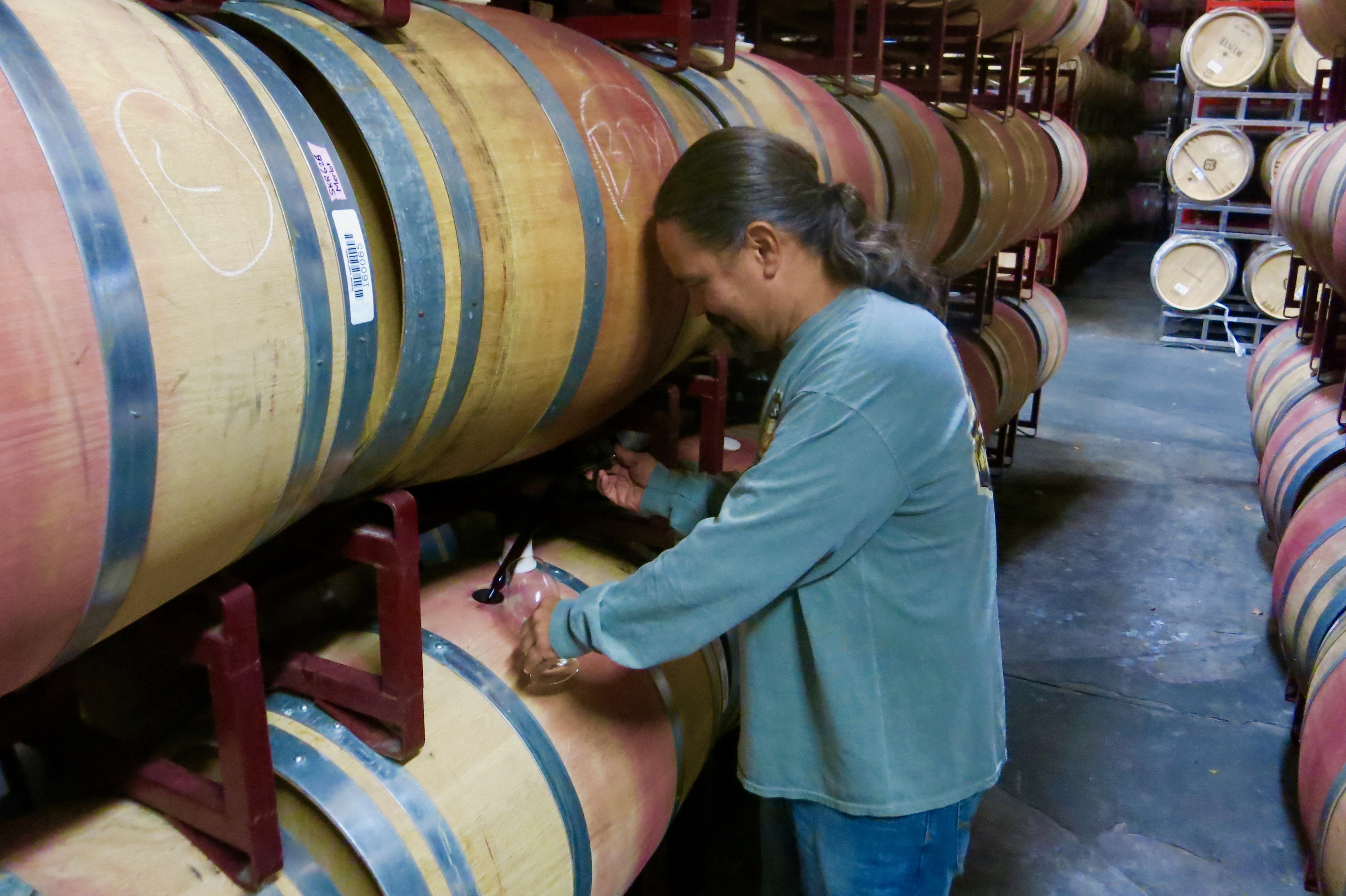 After blistering through what seemed like at least 10 barrels, we cleaned up and headed towards Steven Kent Winery, which literally was a left turn and right next to Wente Winery (less than a minute drive). We were able to capture some photos of the dormant vines at their Home Ranch Vineyard before heading into the tasting room with Craig.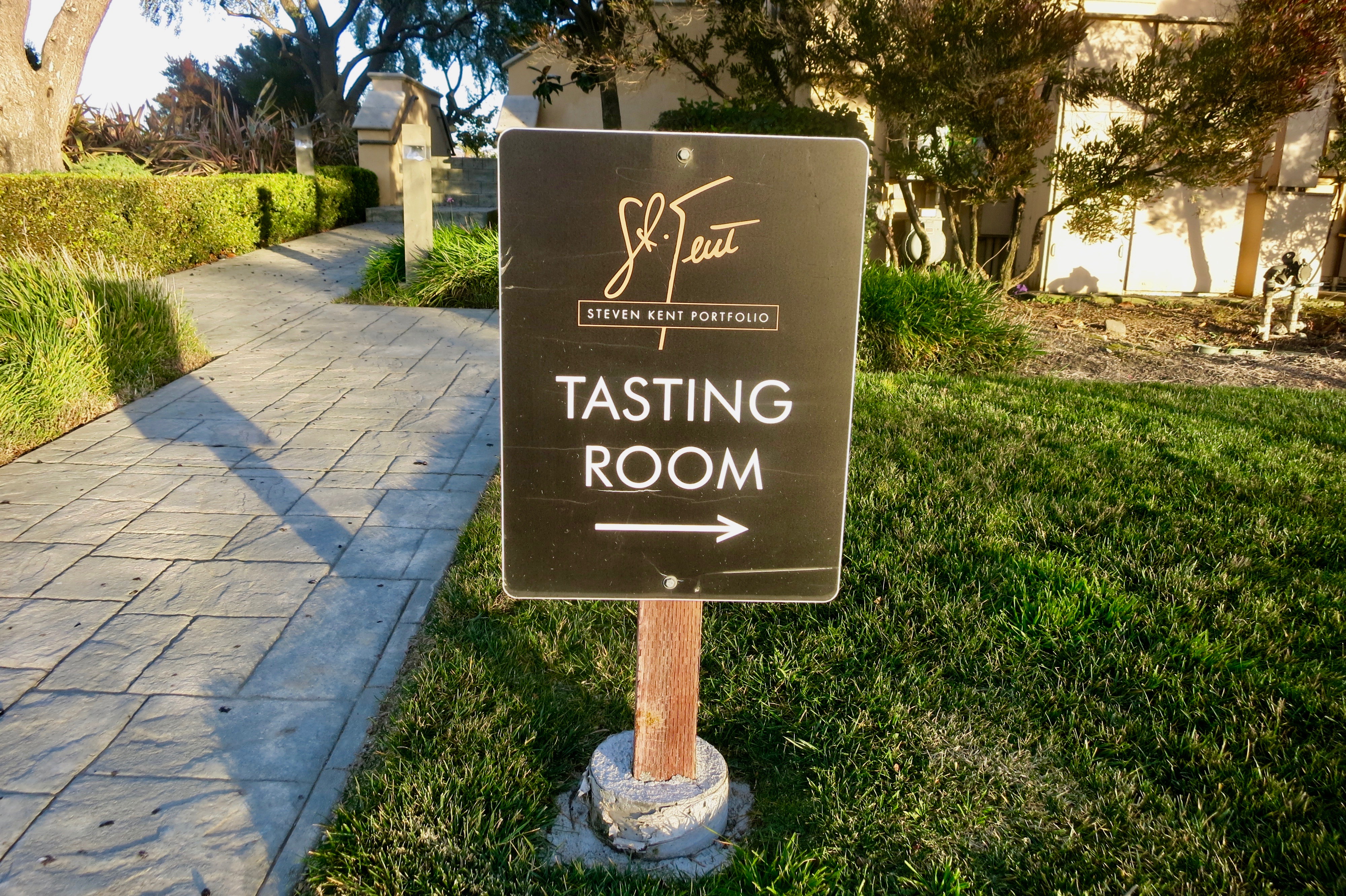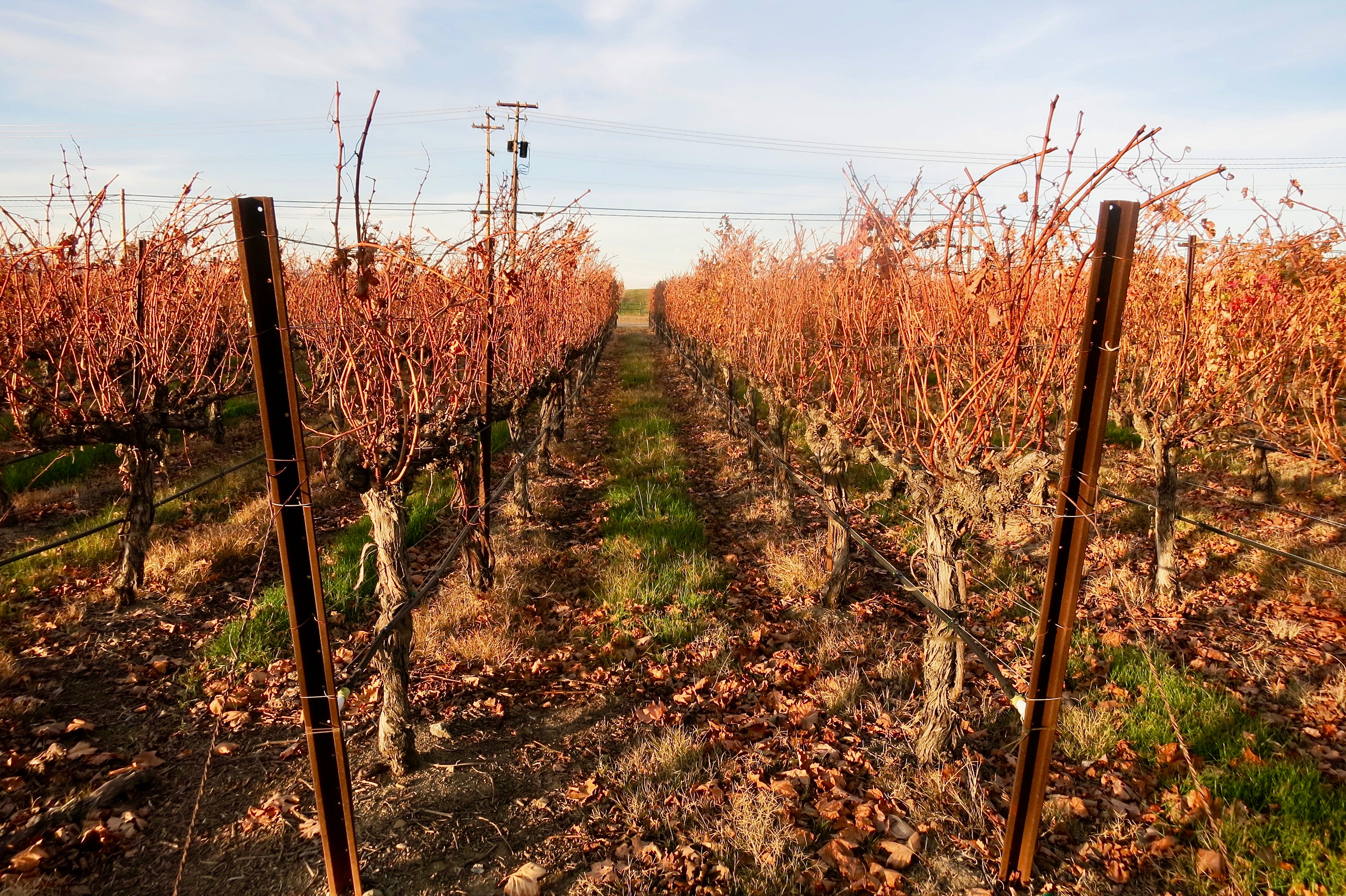 The tasting room was small and cozy, with some barrel tables set up for small individual parties. Craig ran off into the back to grab us some bottles to try, and after a quick warm up of Chardonnay we were ready to taste the current vintages of most of the things we tried in barrel earlier.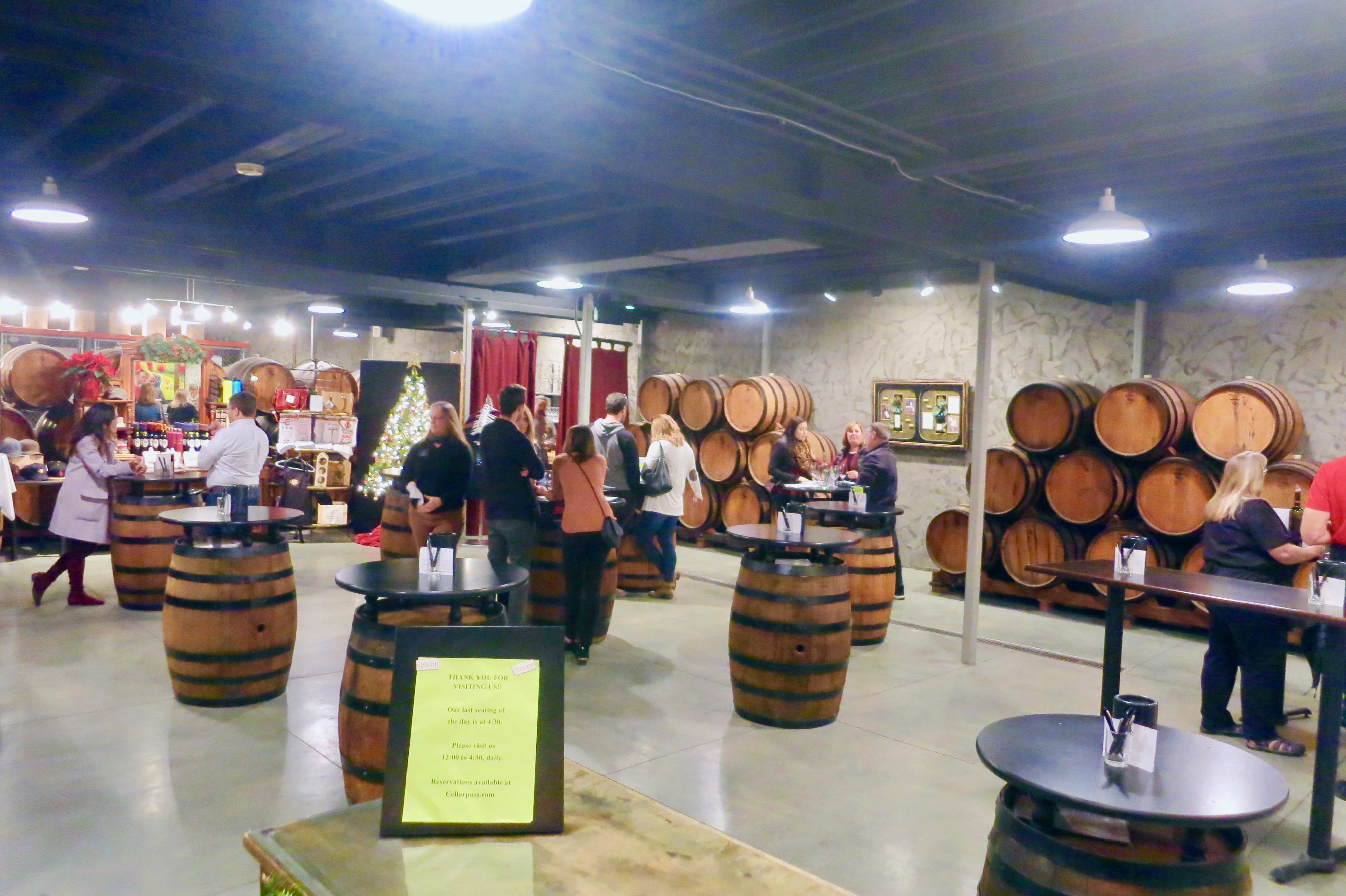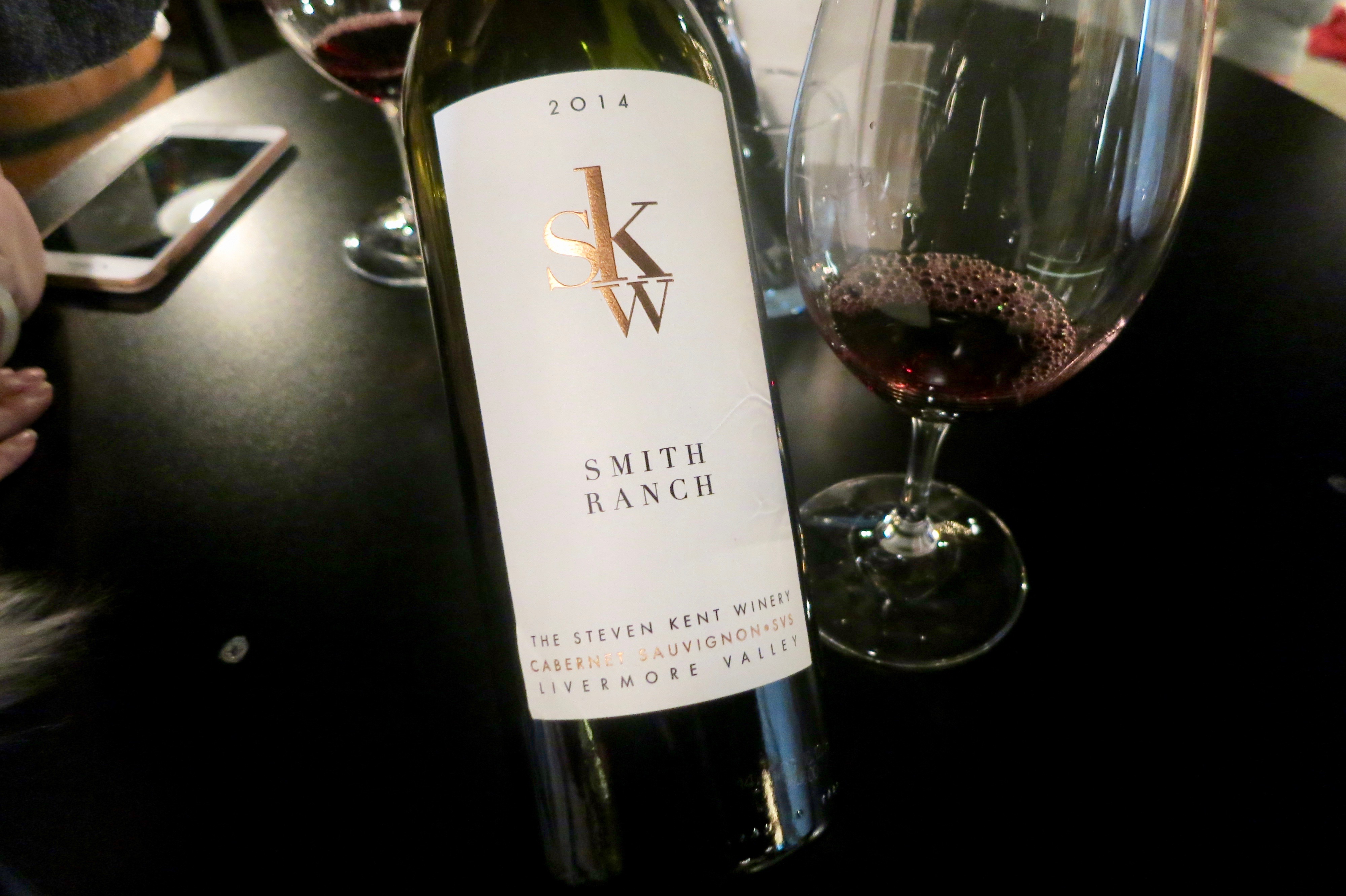 Steven Kent 2014 "Smith Ranch" Cabernet Sauvignon – Note of blackberries, black cherries, blueberries oak spice, dark chocolate, licorice and pepper. Really nice round and integrated tannins, great acidity, more of a medium-bodied mouthfeel and elegant finish. We gave this a 93/100 points at $65. Great value!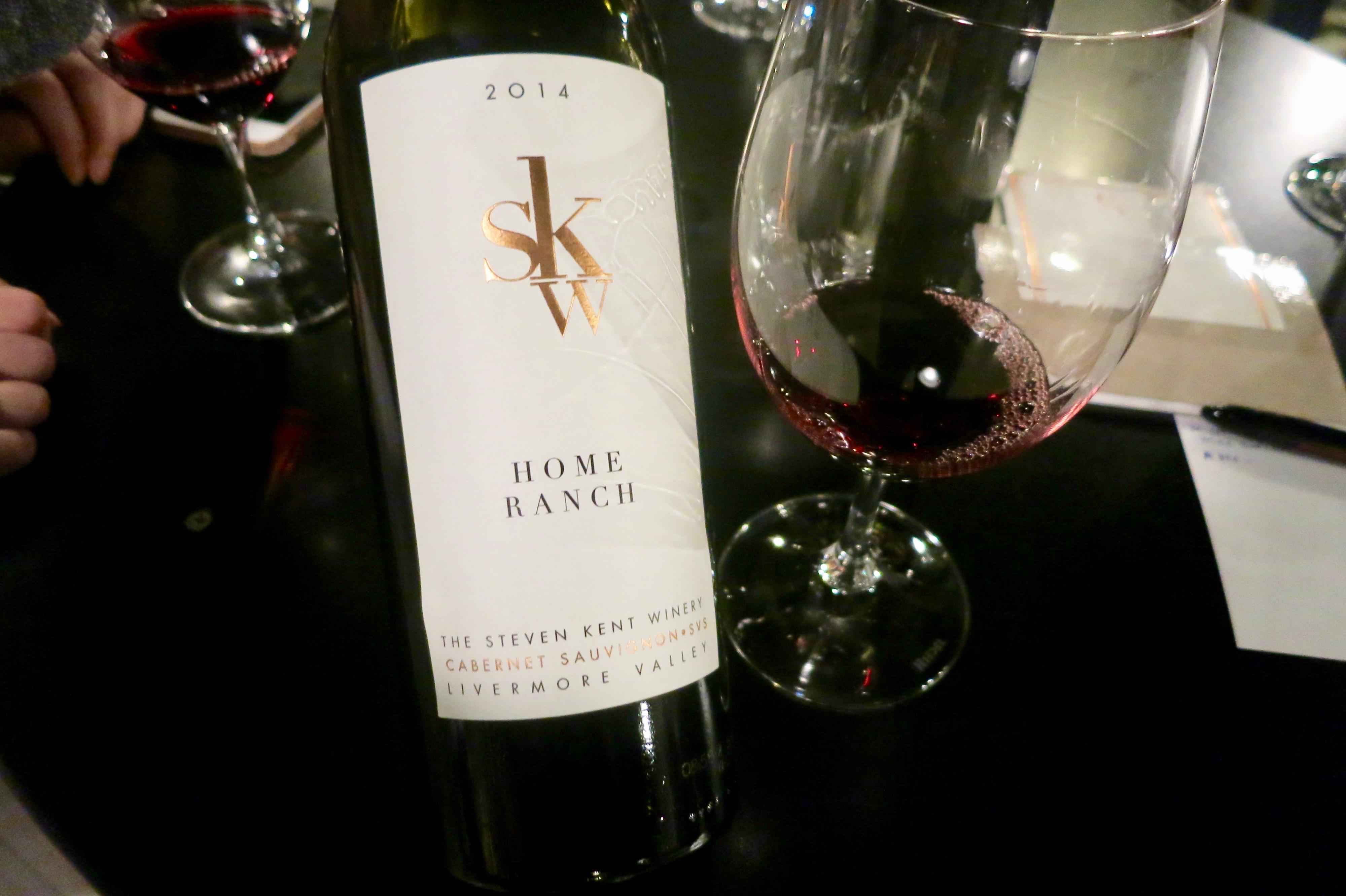 Steven Kent 2014 "Home Ranch" Cabernet Sauvignon – Notes of black/red cherries, sweet oak, warm brown spice, ripe blackberries, black currant, and dry earth. Heavier on the palate, richness of dark fruit, but still woven together with fine tannin structure and beautiful acidity. Different than the Smith Ranch in terms of texture, but just as good. We gave this a 93/100 points at $65. Another great value!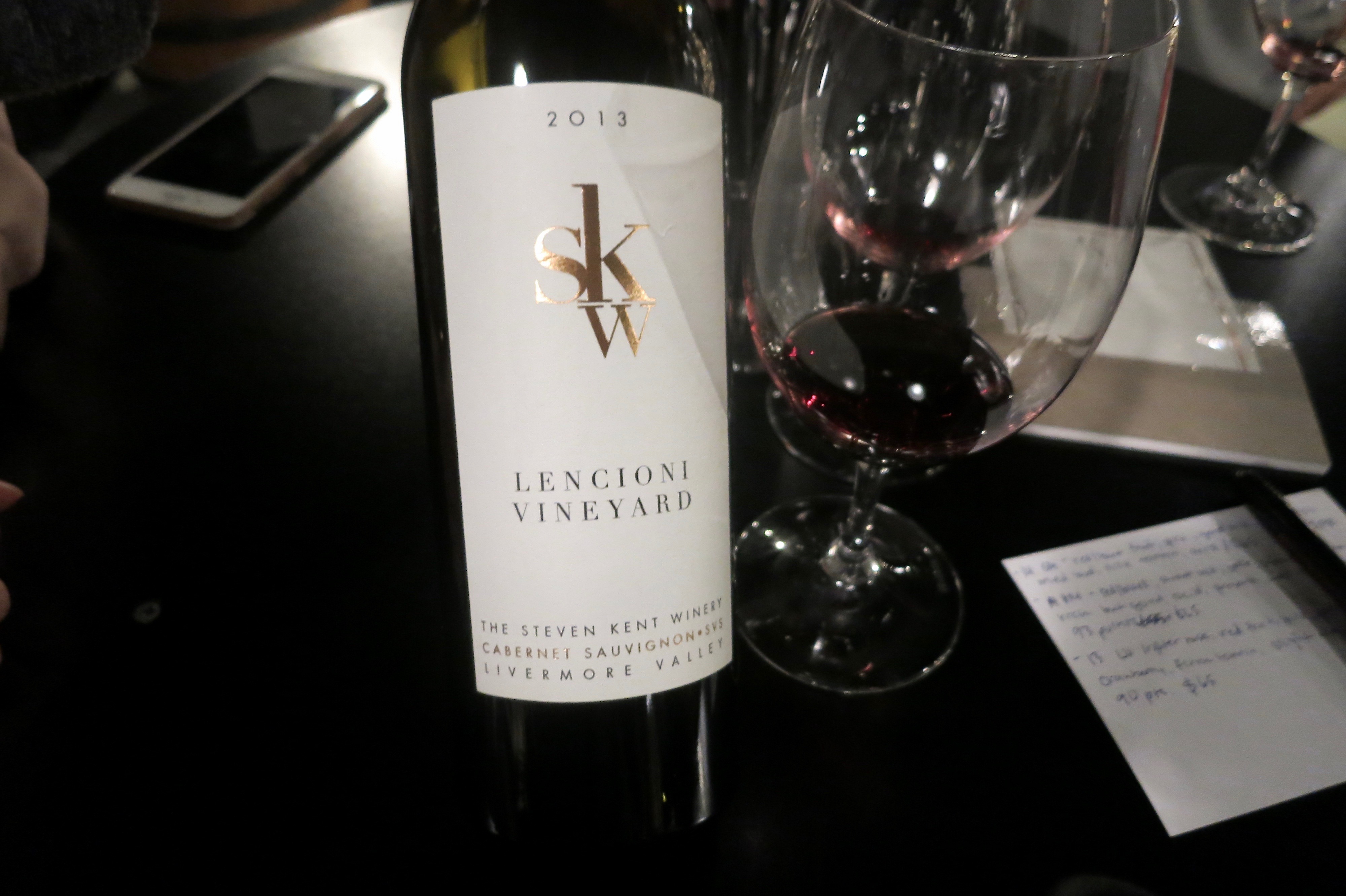 Steven Kent 2013 "Lencioni Vineyard" Cabernet Sauvignon – One of their newer vineyards, notes of red cherries, red plum, cedar, cassis, dry earth, spice box, hint of vegetation, and blackberries. Much lighter mouthfeel than the previous Cabernet's with more of a red fruit core, firm tannins and punching acidity. Slightly firm and tensed up upfront, but has a beautiful and graceful finish. We gave this 91/100 points at $65.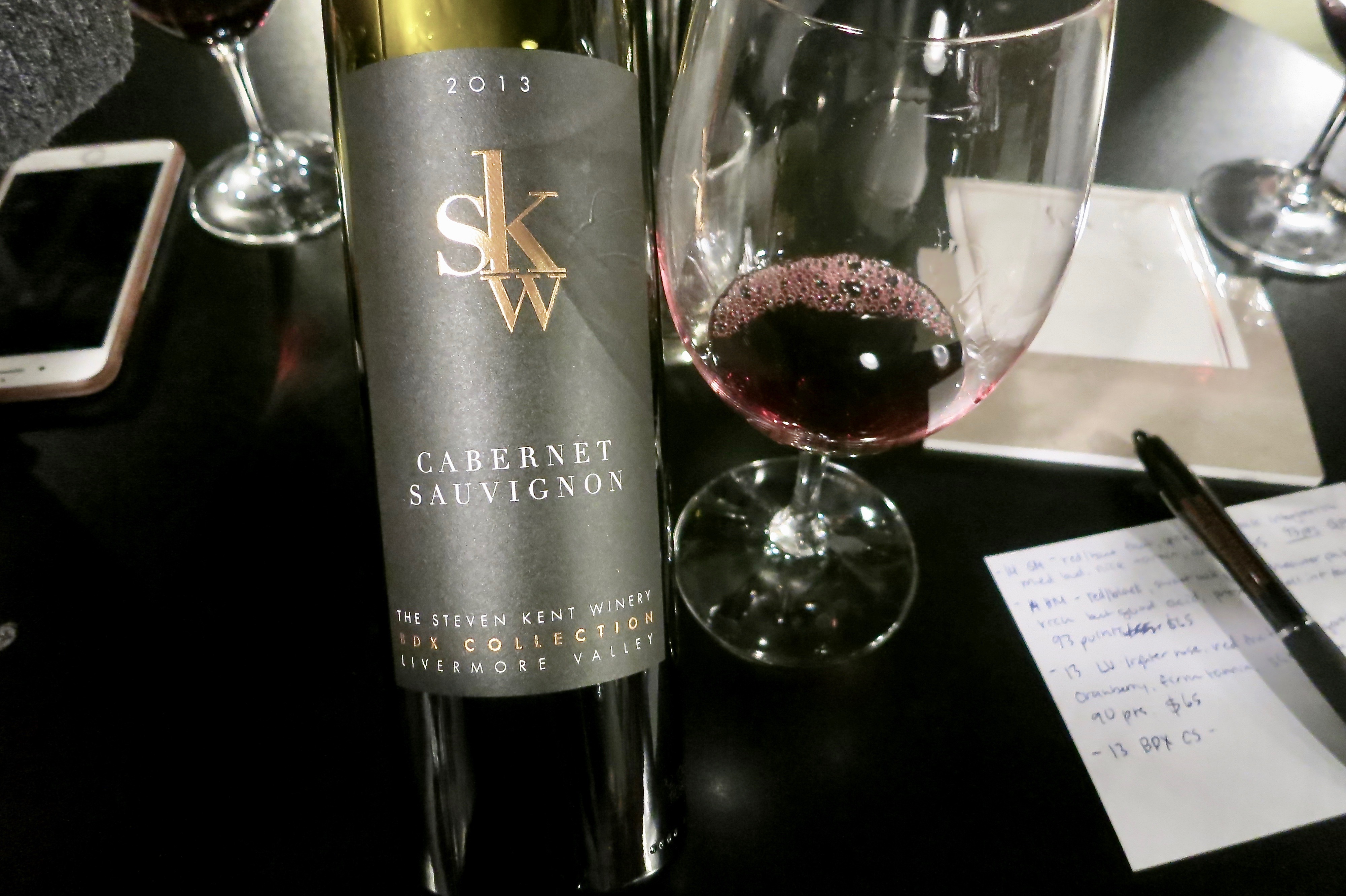 Steven Kent 2013 "BDX Collection" Cabernet Sauvignon – A blend of three vineyards, but still 100% Cabernet, notes of black cherries, tobacco, blackberries, sweet oak spice, loam, dried herbs and a hint of vanilla. Full bodied and rich palate, grippy tannins, but still the fine thread of acidity throughout. Well structured but just tightly coiled for now, would be something quite amazing in just 2-3 short years. We gave this a 93+/100 points at $48. This is a steal.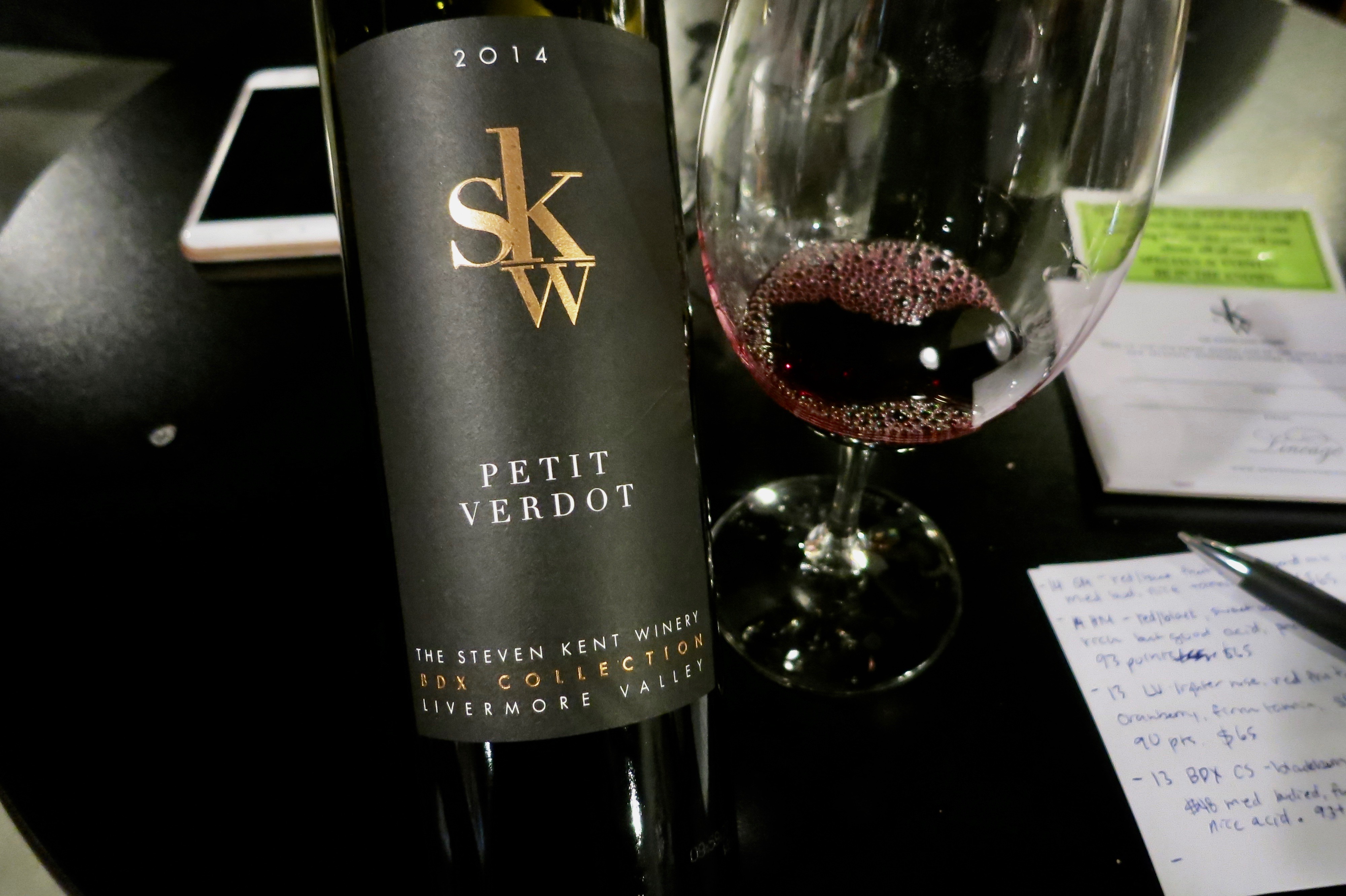 Steven Kent 2014 "BDX Collection" Petit Verdot – One of Craig's fun wines he enjoys to drink, notes of coffee, cedar, violet, blackberries, black/red cherries, spice box, cigar, black plums, and molasses. Huge aromatics and body weight to back it up, mouth coating dark red fruit, chalky tannins and weaving acidity. Something to look forward to in a few short years. We gave this a 92+/100 points at $48. Another steal.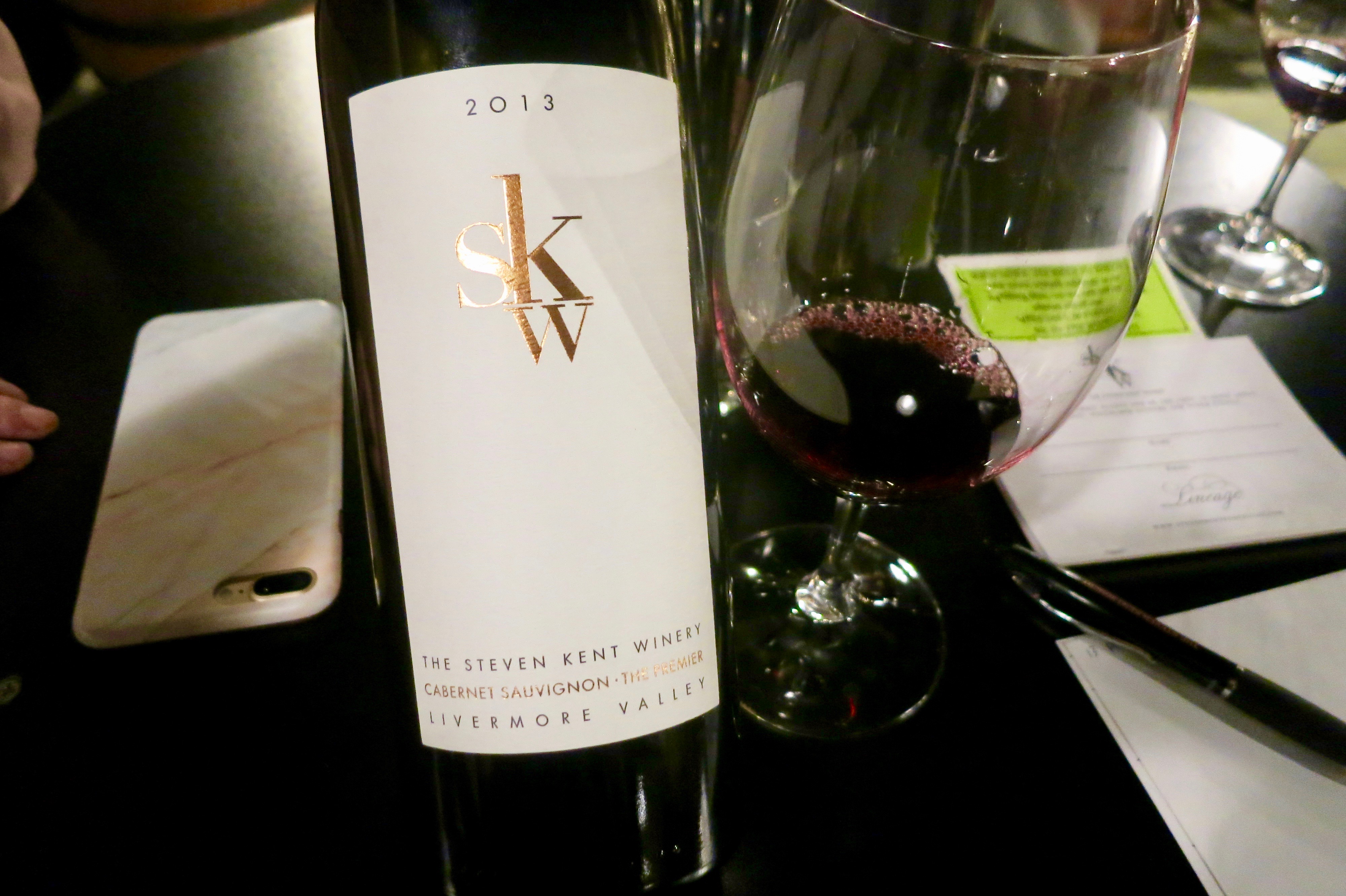 Steven Kent 2013 "Premier" Cabernet Sauvignon  – Their highest end expression of pure Cabernet, notes of loam, spice box, smoked meat, cigar, blackberries, leather, plum, espresso, oak and red currant. Fantastic body and balance, the fruit is showcased well with the gentle supplement of oak. Big, but not overbearing tannin structure, beautiful acidity, good intensity, and a touch of finesse at the lengthy finish. We gave this amazing effort a 95/100 points at $100.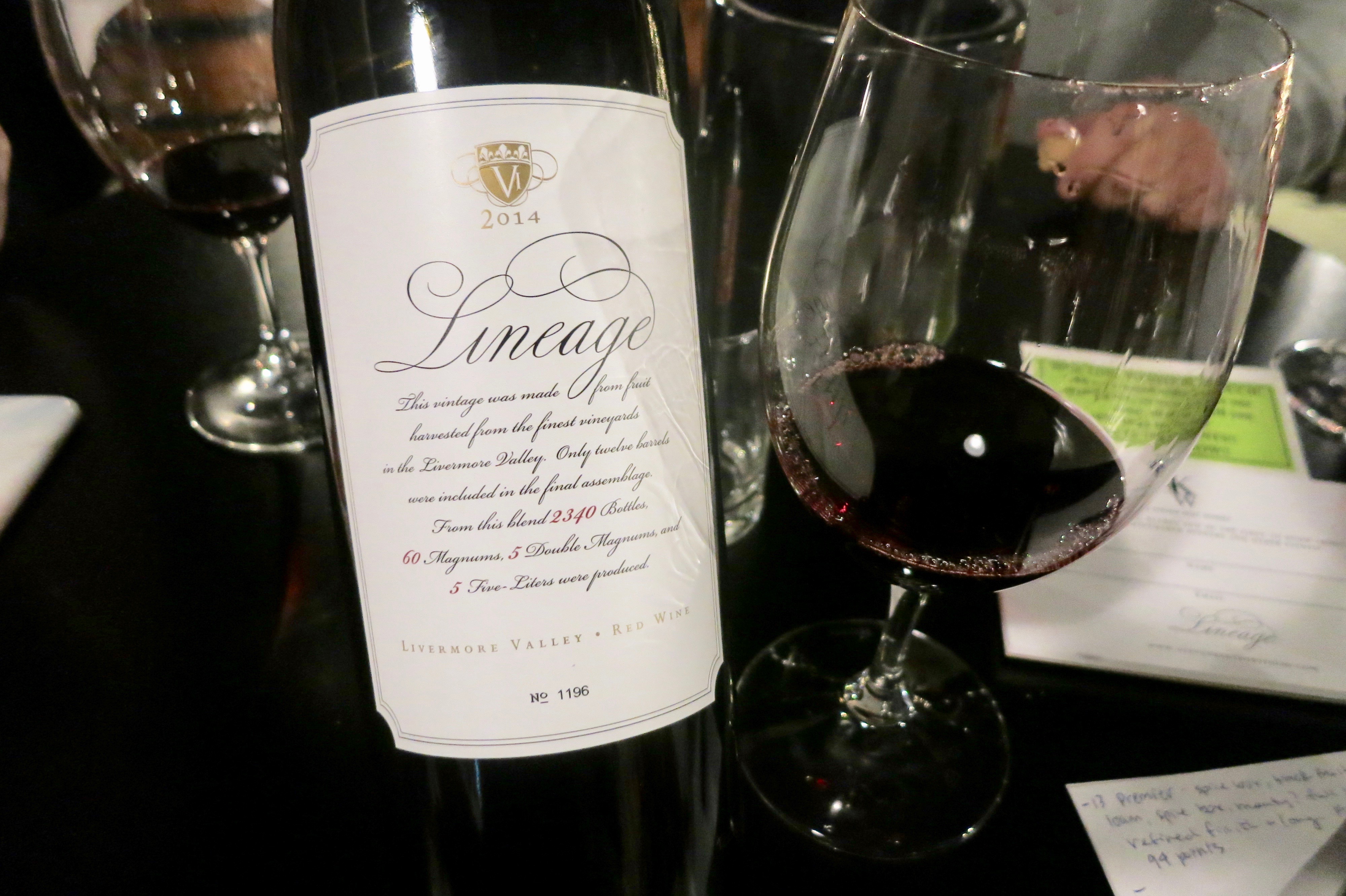 Steven Kent "Lineage" 2014 Bordeaux-Style Blend – The flagship, only the best fruit enters this bottling. Notes of blueberries, red cherries, plum, loam, cigar, warm christmas spice, and oak. Full bodied mouthfeel, youthful aromatics of blue florals and sweet oak, the fruit is showcased well on the front palate. Well balanced, good concentration and persistence, firm tannins and the consistent thread of acidity. Elegance on the lengthy finish is everything to love. Youthful but will quickly grow in a few short years. We gave this a 94+/100 points at  $155.
This concluded our tasting with Craig at Steven Kent Winery, and it was safe to say we were thoroughly impressed with the wines that were being produced, and certainly the wines have lived up to rivaling the best in the world.
Luckily for us, our night wasn't over and we proceeded to eat at Posada's in Livermore with Craig, which he is pretty much the mayor there, but that's another story for another day. The magic is live and well in Livermore is real, and Steven Kent Winery is undoubtedly the Cabernet standard-setter for the region.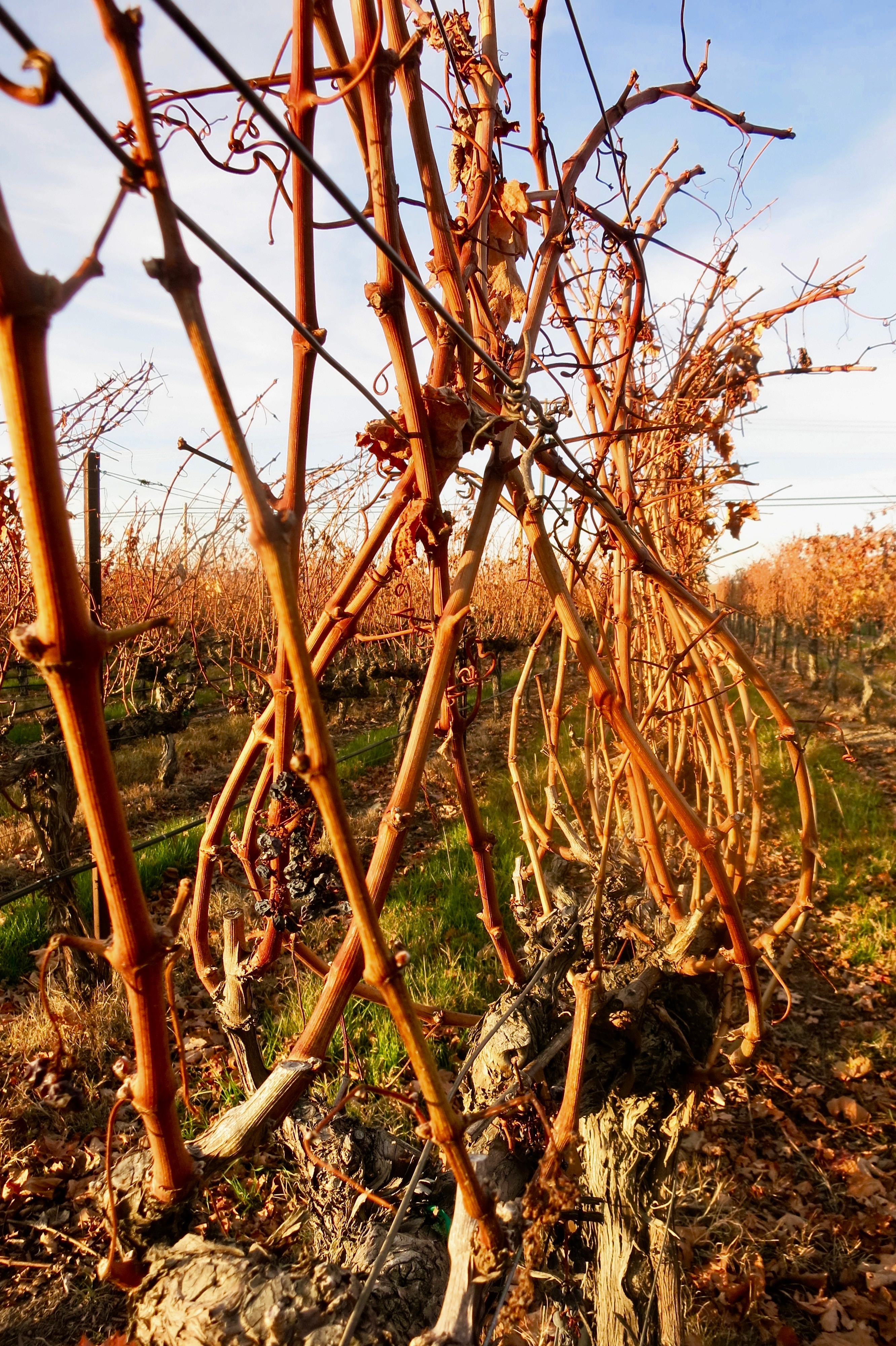 TheWineGuys Verdict: A Must Visit
5543 Tesla Road, Livermore, Ca, 94550
(925) 243 – 6443
Reservations: [email protected]