If you're a fan of Italian wines, you probably have heard of the Ceretto family. A powerhouse family in Piedmont, Italy built upon the idea that great wine comes from great grapes, and one must invest in the land. Bruno and Marcello Ceretto had a dream to own a winery which not only made great wine, but told a story of the vineyards and the land. Against their father's warnings, they invested in some of the finest vineyards of all of the world, and brought "Cru," the connection of terroir and fruit, to Italy. It didn't take them long to take off and gain recognition, the wines spoke for themselves, and to this day, they are one of the most important winemaking families in all of Italy.
Unsurprisingly, the dedication to the art of farming and winemaking would pass on to the later generations of the Ceretto family, and in around the year 2000, they embraced fine art, gastronomy, and architecture. These other forms of art would eventually find their way into the Ceretto experience and be a part of the family culture, from renovations on their property by world famous architects, to a partnership with Enrico Crippa, chef of 3-Michelin Star Piazza Duomo. This would form the Ceretto Reality, a trifecta experience of fine wine, fine dining and fine art.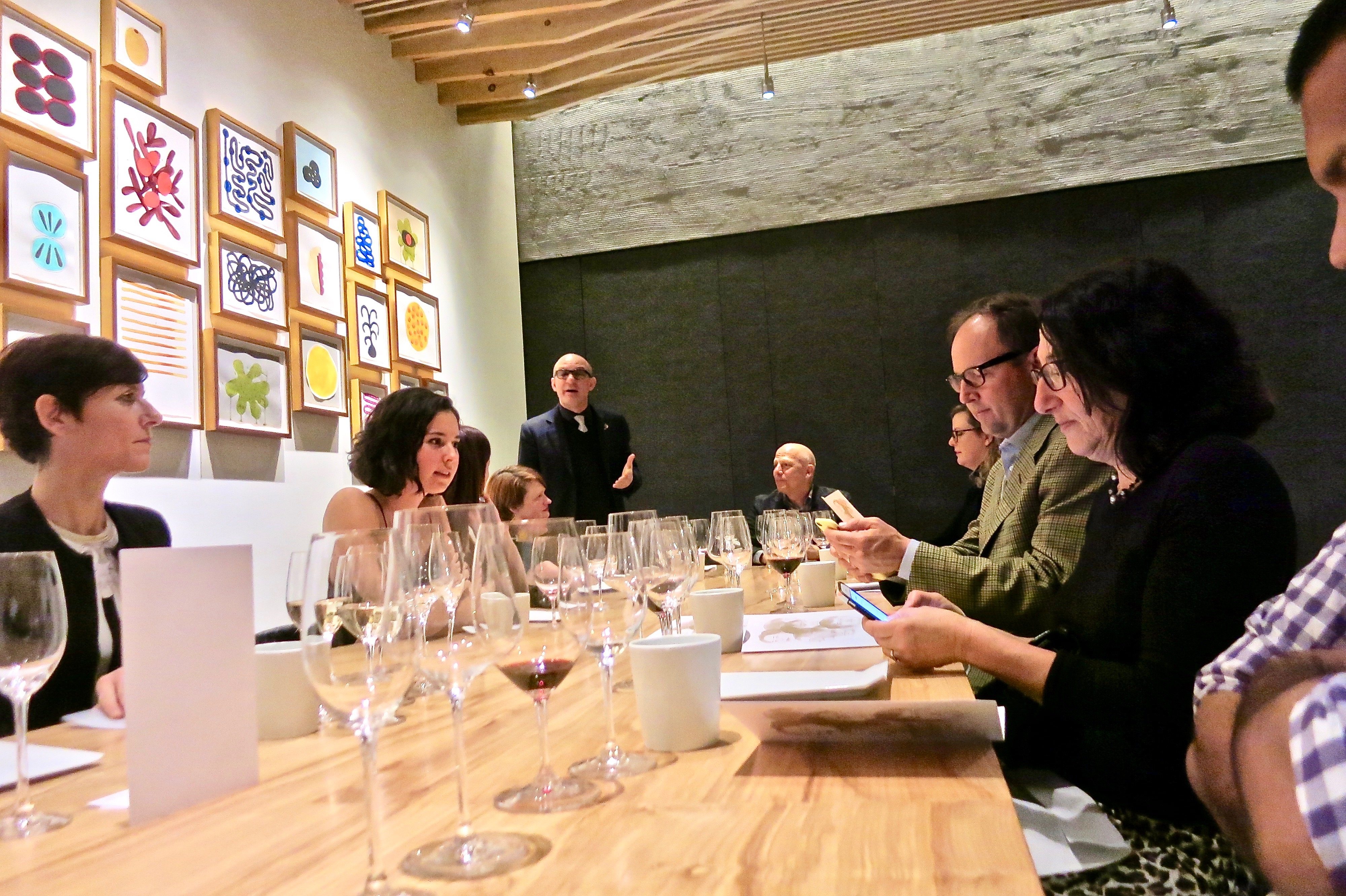 Their legacy would continue to spread across the globe, and luckily for us, we were able to catch a glimpse of what that reality was like. We were invited to an event at In Situ, the famous Corey Lee restaurant in the San Francisco Museum of Modern Arts, hosted by none other than the Ceretto family. This was a night to celebrate not only great wine from the Cerretto family, but art–interpreted in the form of gastronomy, by some of the greatest chef's the world had to offer. The all star lineup included Chef Enrico Crippa (3-Michelin Star Piazza Duomo), Corey Lee (3-Michelin Star Benu), Brandon Rodgers (Chef de Cuisine 3-Michelin Star Benu, Executive Chef In Situ), Chef Daniel Patterson (3-Michelin Coi), Chef Blaine Wetzel (2x James Beard Winner, Willows Inn Restaurant), and Pastry Chef Belinda Leong (B.Patisserie).