If you've been to Napa frequently, chances are you've dined at the famous Rutherford Grill. However, Rutherford Grill is famous now not only for their great food and fair prices on wine, but their long lines. Well, fear not, as right across street, sits Elizabeth Spencer's wine tasting room. If you've never been, you'll be in for quite a treat.
After seeing Elizabeth Spencer wines pop up everywhere on social media, we decided to pay it a visit. We had the pleasure of booking an appointment with our famous instagram friend, Dana Hunter (dhunter1921 on Instagram).
Walking into the tasting room, we were greeted immediately with a glass of Rosé and escorted through a side door to the tasting patio to find a seat and wait for Dana. The sun was shining bright, and the Rosé was perfect and refreshing.
Elizabeth Spencer 2014 Rosé of Pinot Noir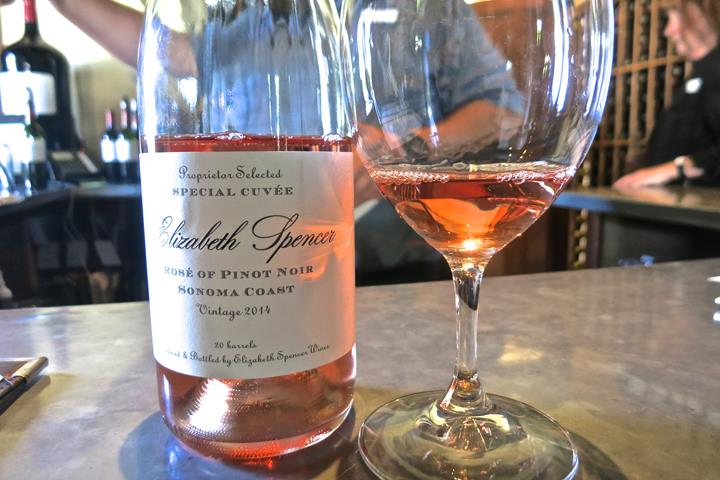 Bright and inviting, lots of strawberries, raspberries, freshly cut herbs and floral notes. Vibrant citrus zest and bright acidity wraps it altogether with a mineral finish. We gave this a 88/100 points at $30
Shorty after we finished our Rosé, Dana greeted us and started us off on our tasting.