If you've been to Napa frequently, chances are you've dined at the famous Rutherford Grill. However, Rutherford Grill is famous now not only for their great food and fair prices on wine, but their long lines. Well, fear not, as right across street, sits Elizabeth Spencer's wine tasting room. If you've never been, you'll be in for quite a treat.
After seeing Elizabeth Spencer wines pop up everywhere on social media, we decided to pay it a visit. We had the pleasure of booking an appointment with our famous instagram friend, Dana Hunter (dhunter1921 on Instagram).
Walking into the tasting room, we were greeted immediately with a glass of Rosé and escorted through a side door to the tasting patio to find a seat and wait for Dana. The sun was shining bright, and the Rosé was perfect and refreshing.
Elizabeth Spencer 2014 Rosé of Pinot Noir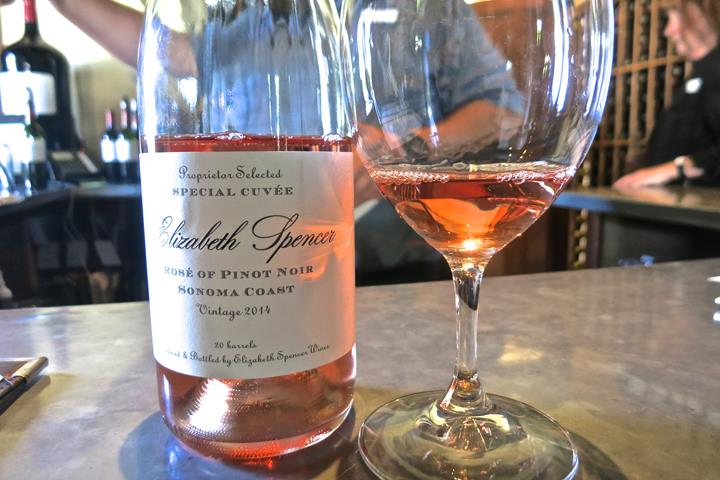 Bright and inviting, lots of strawberries, raspberries, freshly cut herbs and floral notes. Vibrant citrus zest and bright acidity wraps it altogether with a mineral finish. We gave this a 88/100 points at $30
Shorty after we finished our Rosé, Dana greeted us and started us off on our tasting.
Elizabeth Spencer 2012 "Proprieters Selected Special Cuvée "Pinot Noir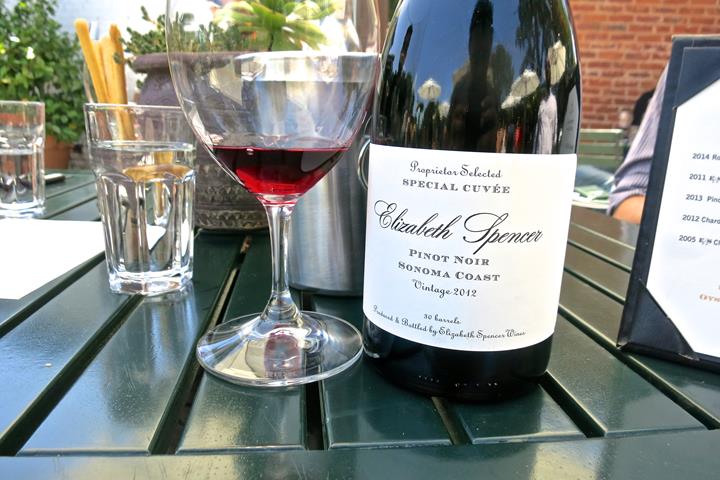 Herbaceous, earthy, brambly dark fruits with notes of ripe strawberries, cherries, earthy notes of mushroom and soil. Tannic finish with a good balance of fruit and dried herbs. We gave this a 90/100 points at $45
Elizabeth Spencer 2010 "proprietors Cuvée" Knights Valley Merlot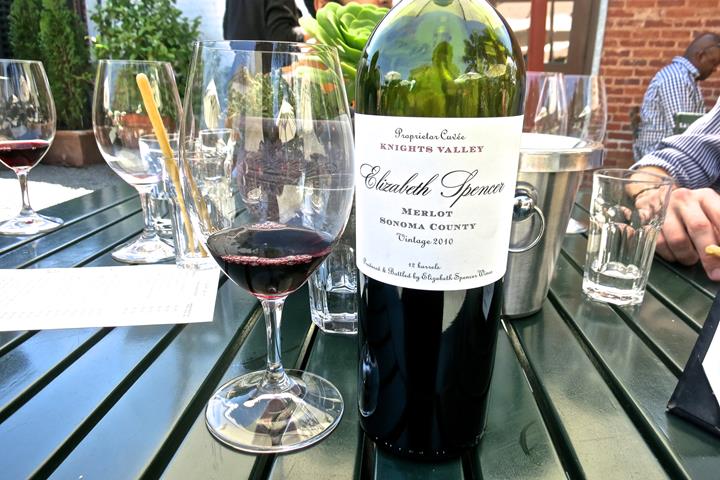 Aromas of dark cherries, chocolate, spiced plum and rich chocolate notes. Palate is rich and heavy with cherry, blueberry, mocha, chocolate, and spices. Silky finish with lingering Asian spices. We gave this a 90/100 points at $45
EXS 2012 Syrah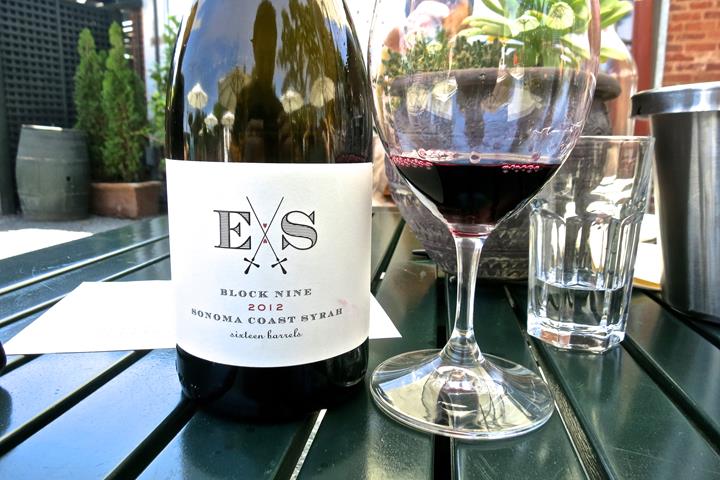 Aromas of tart and mulled berries, some spices and currant. Black cherries, blackberry jam, a hint of pepper and earthy minerals. Smooth finish with medium tannins. Very much a Rhone style. We gave his a 91/100 points at $65
EXS 2005 Syrah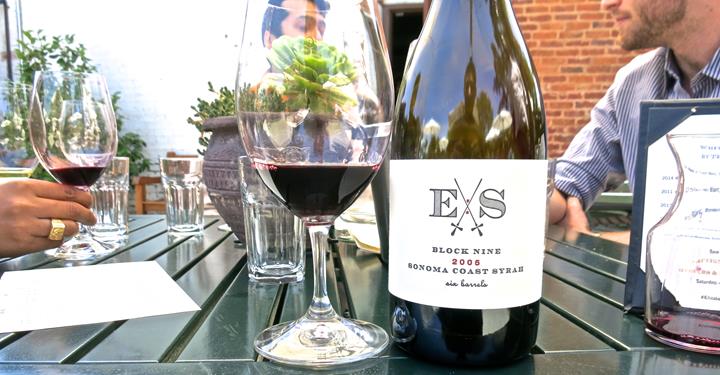 Aromas of ripe blue and black fruits, baking spices, blue florals and mocha. The palate is ripe with blackberries, blueberry pie, earthy soils, mocha and peppercorn. We gave this wine a 93/100 points at $65
Elizabeth Spencer 2012 Special Cuvee Cabernet Sauvignon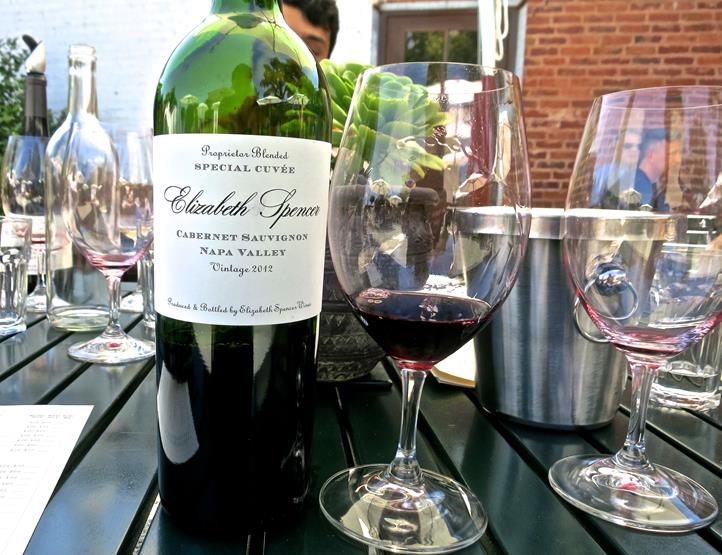 This is what they called an "everyday drinking Cab." Huge aromas of lots of black and red fruits, savory earth mushroom notes and sweet layers of mocha and chocolate. Juicy palate of black cherries, boysenberries, spiced plum and cassis into a spiced finish with well integrated tannins. We gave this a 93+/100 points at $75
Elizabeth Spencer 2009 Special Cuvee Cabernet Sauvignon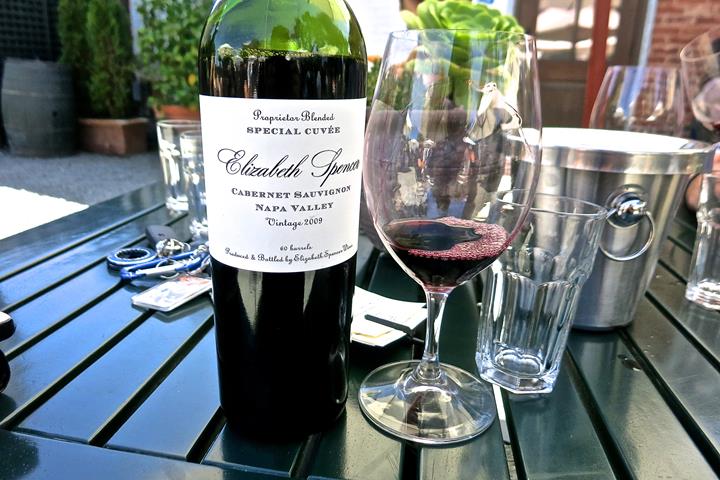 Well developed and rich aromas of crème de cassis, forest floor, dark berries, black fruits and chocolate. The palate displayed notes of black cherries, plum, blackberry jam, black currants and baking spices. Smooth body, good weight and transitions into a semi-tart finish with some red fruits and balanced tannins. We gave this a 95/100 points at $75
As if this wasn't already a more than generous flight, Dana provided us with a couple of more specially poured bottles from their library. We won't disclose what they were, but if you're lucky on your visit, Dana might just get you a few special pours too!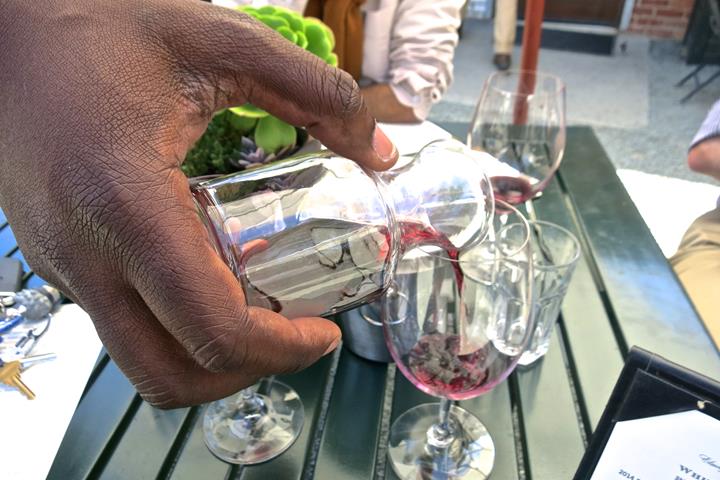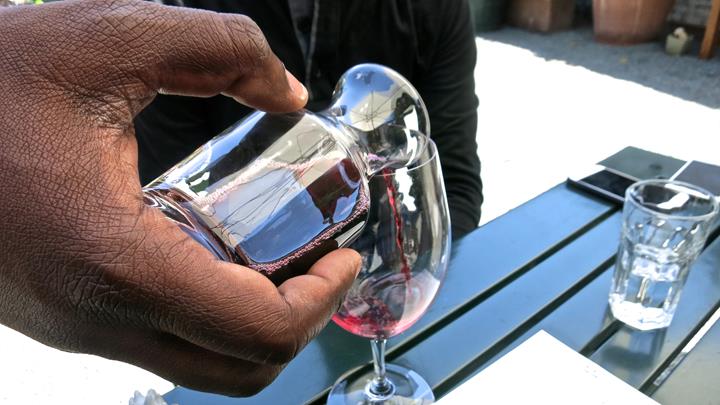 Overall impression: Elizabeth Spencer is a nice almost "hole in the wall" feel of a winery that focuses on their wine and service. The outside patio makes for a really enjoyable and relaxing time especially during warm weather. The staff is attentive, and they don't rush you with your experience. If you do end up visiting, make sure to give Dana a greeting for us, and be sure to ask how he got in the wine industry, it makes for quite a story! Also, protip: Ask about what #danapour is, you won't regret it
TheWineGuys Recommendation: Highly Recommended