Being wine lovers, we're always looking for the next best thing on the horizon, through our journey in the last few years, we believe we've stumbled upon a rising star in winemaking. Julien Fayard is a winemaker that has been our radar for quite some time, and he has started to begin making big strides in the Napa Valley.
Julien Fayard was born and raised in Saint-Étienne, France in where he would eventually get his masters in agribusiness and winemaking at the School of Agricultural Studies of Angers and PURPAN Engineering School. He would eventually go on to get more degrees at Paul Sabatier University in France and his MBA and University of California, Davis.
With a seasoned wine and agricultural background, he would eventually intern at Chateau Lafite Rothischild for a year then find his way to Quintessa in 2003 for a few months. He eventually would take a Assistant Winemaking position at Chateau Sainte Maguerite for two years before moving home to be the Managing Director for Atelier Melka of Philippe Melka. At Atellier Melka, he would work on projects such as Melka's own Metisse, Lail, Dalla Valle and Parallel. During that time, he would open his own consulting business as a Consulting Winemaker under the name of FayardWines. Studying under the legendary winemaker Philippe Melka really cemented his style of winemaking and allowed his name to become a sought after winemaker. He opened his own label of Azur wines in April of 2008 and eventually in 2012, co-founded Covert Estate in Coombsville with his wife, and two partnering families, the Nicholson and Nestor families whom were long time wine collectors.
Covert Estate, being a relatively young winery, is situated in the hillsides of Coombsville, an up and coming region that produces some amazing fruit in Napa. Unsurprisingly, the winemaking technique used there by Julien is the same approach as what he learned from Melka, a Bordeaux expression of letting the vineyard and soils speak for themselves. We were fortunate to get in touch with the Hospitality Maven Kristi, who graciously invited us up to the estate.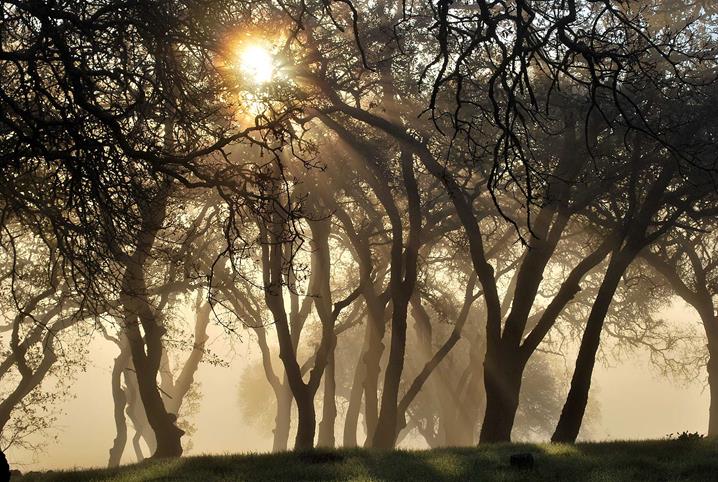 (the view from the Estate, hidden from view)