If you've been to Napa enough and have strayed off the path of the famous Highway 29, you may have heard of the "warehouse district" of Napa, which houses an unbelievable amount of boutique wineries. Inside, we've there lies a small father & son winery called  Leaf & Vine, and it's an absolute gem. We discovered Leaf & Vine on accident while going through a tasting with Ryan Keith, who formerly worked for Plumpjack, Odette, and Cade. While tasting through the new vintages of the three wineries, he also brought out a few bottles of Leaf & Vine, and briefly told us his brother was the winemaker. He then poured us the wines after the tasting and wanted to know what we thought about it. Not really knowing or expecting anything, we gave the wines a shot, and came out loving the wine. After hearing the price point for the wines, we were floored. We knew we had to make a visit.
We met up with the winemaker and owner Timothy Keith, and the winery was everything we expected out of one coming out from the warehouse district. A space with no frills, just barrels, fermentation tanks, and a small pop up bar to taste wine inside a giant warehouse. Tim was about as casual as they come, not a shred of stiffness, just a pair of working pants and a hoodie, he greeted us like old friends and showed us around.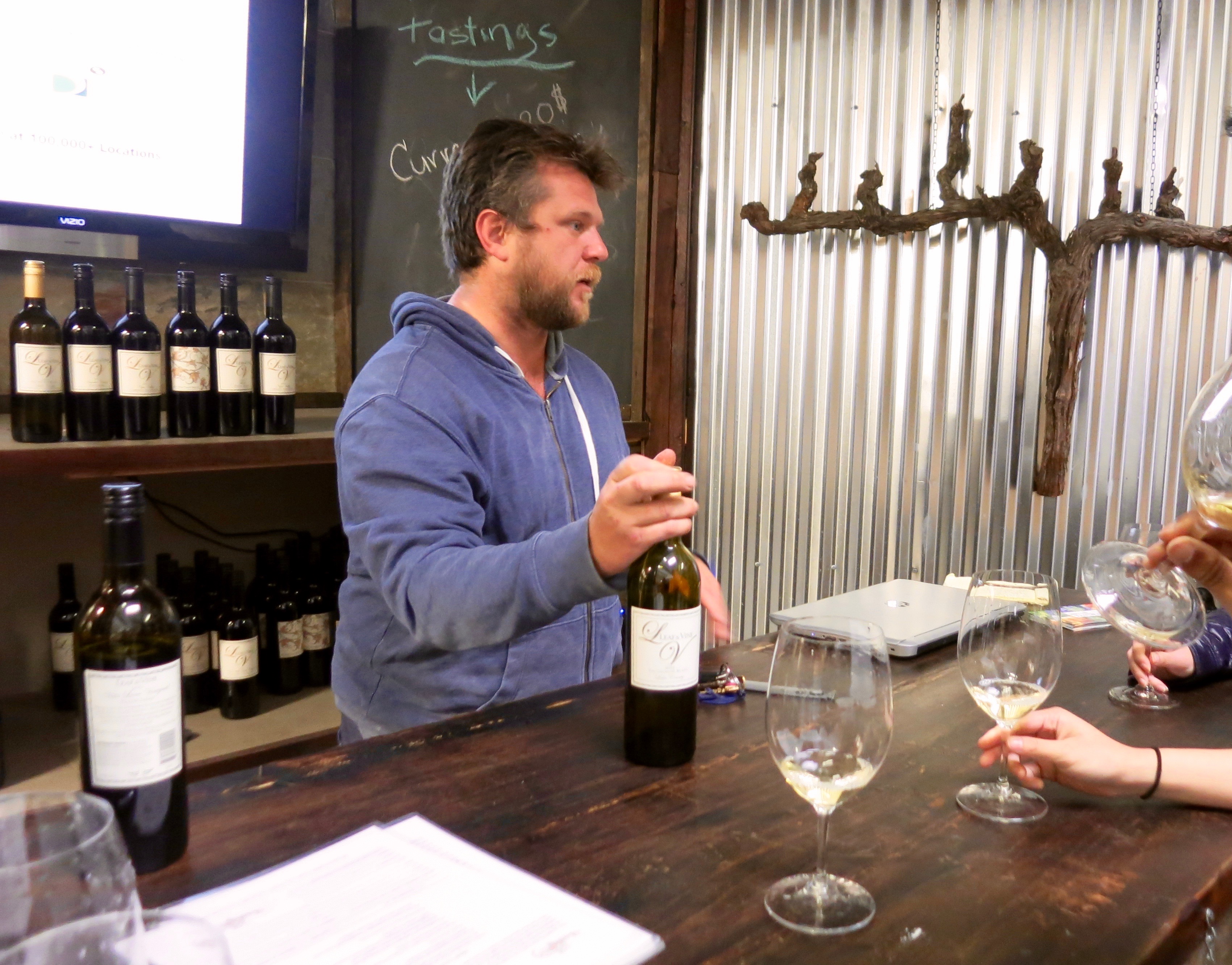 The concept of Leaf & Vine as Tim said was "to produce world class single vineyard wines" and that to capture the essence of a vineyard rather than focusing on a particular style. While it sounded nice when hearing, the words wouldn't really resonate with us until we tried the wines. Sitting at the small bar with about a seating for maybe four people at most, Tim began to pull out a whole trove of wines.
Leaf & Vine 2013 "Lake County" Sauvignon Blanc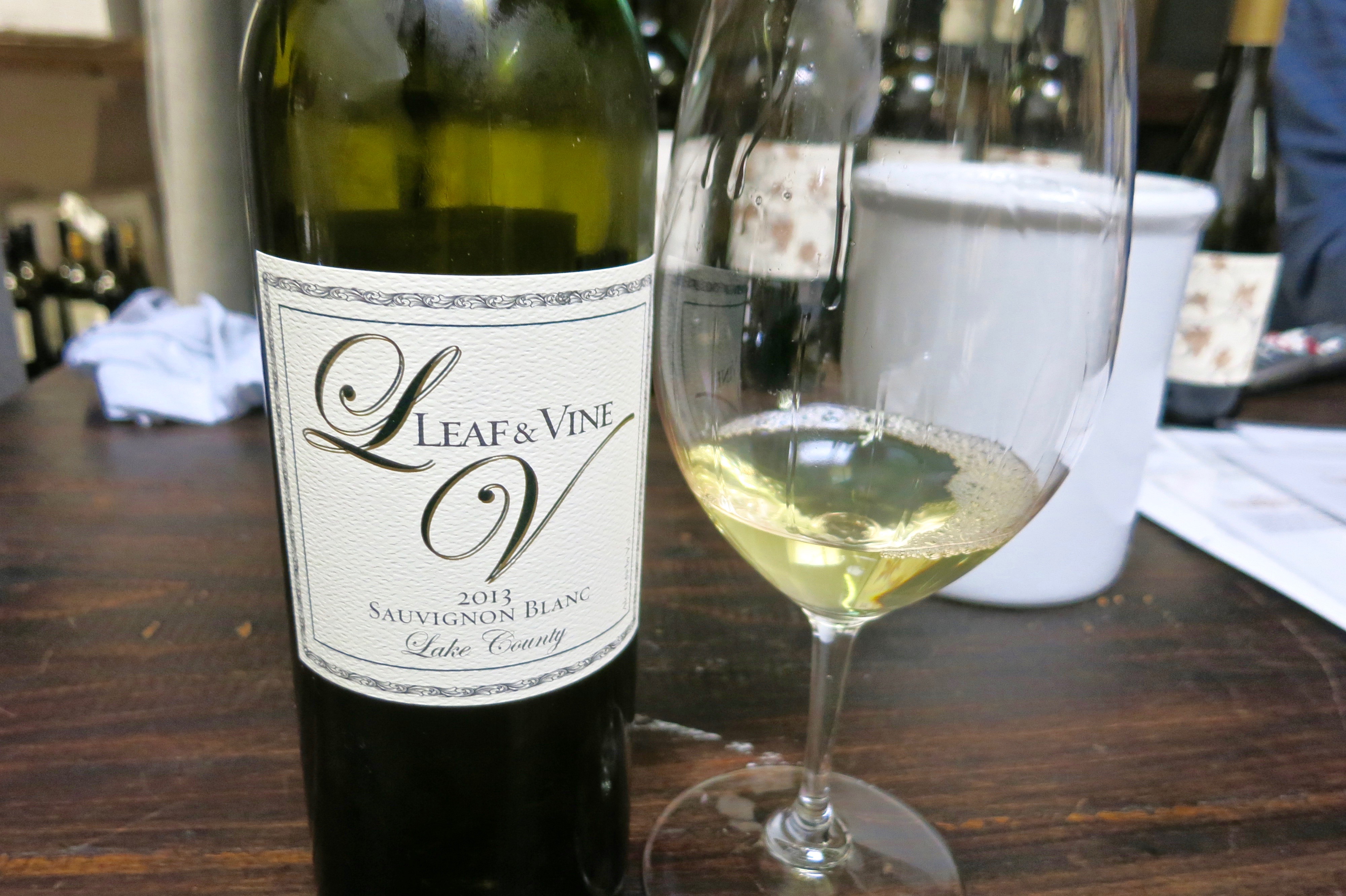 A really and refreshing wine with notes of grapefruit, lemon, white florals, undertones of tropical fruits and citrus peel. Mouthfeel was slightly creamy and rich but ended with bright citrus. We gave this a 89/100 points $22/bottle
Leaf & Vine 2014 "Thomson Vineyard" Chardonnay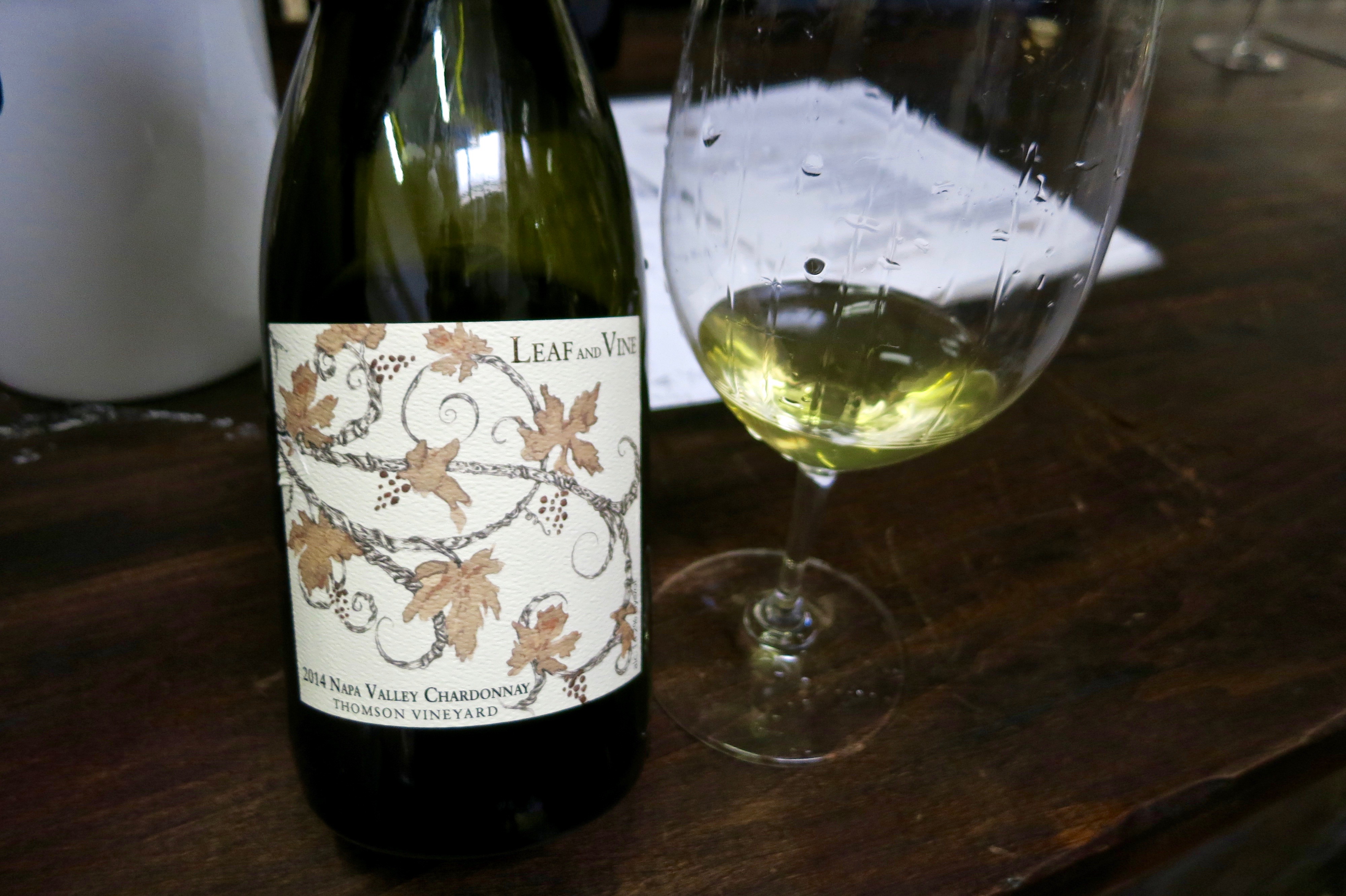 Tim said he did experiment with this wine and created more of a Jura style Chardonnay, and which resulted was an incredibly unique experience. The wine had more of a funky/oxidative notes along with freshness lemon peel, syrup-like citrus notes, while still containing notes of sourdough bread and some tropical fruit. Considering we never had Jura region wines, this was a pretty unique wine and not to mention delicious. We gave this a 92/100 points at $40/bottle
Leaf & Vine 2013 Amador "Quartz Block" Zinfandel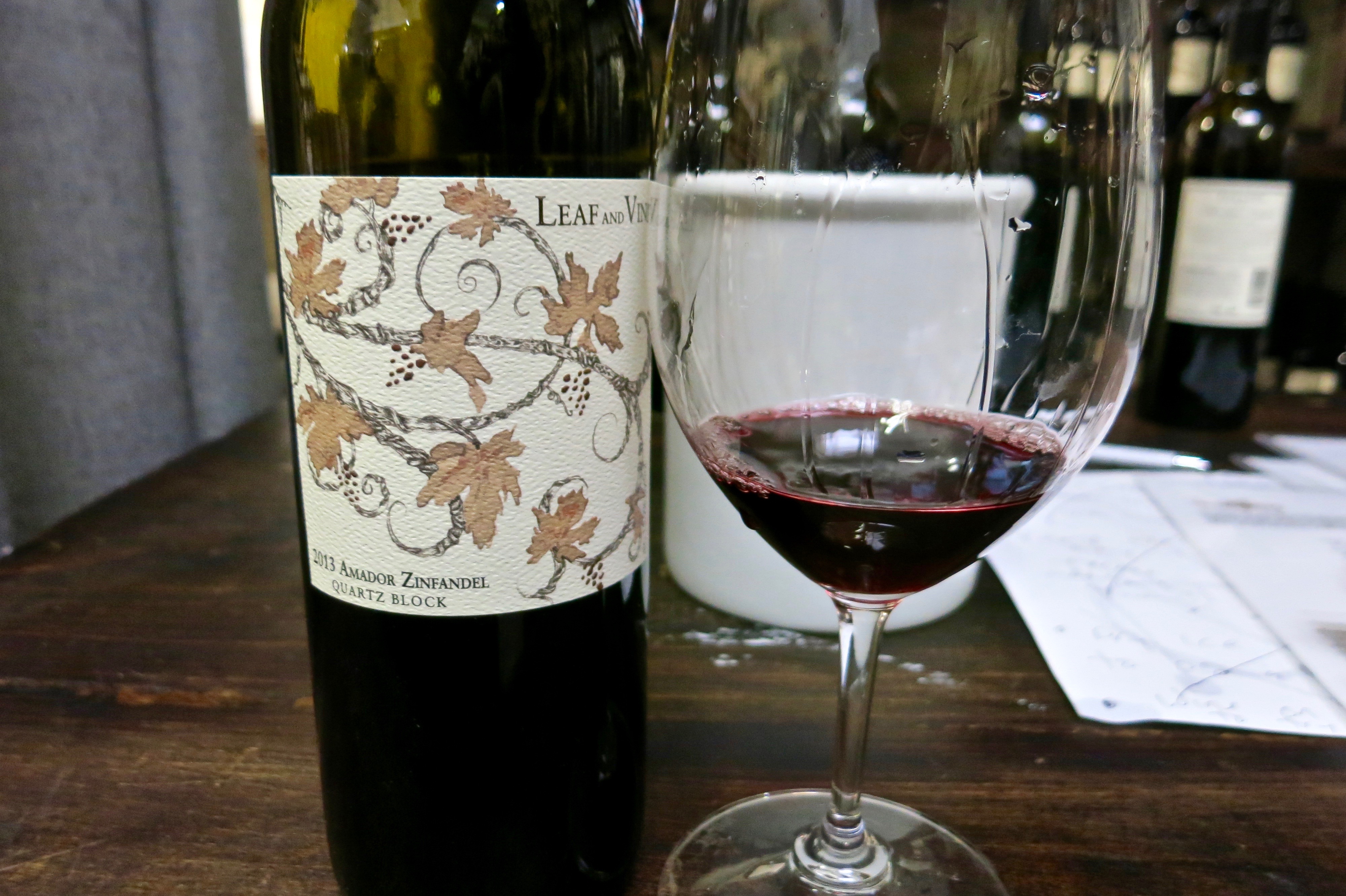 This was a spectacular Zinfandel, extremely good restraint was shown here and ability to hide the alcohol was fantastic. Really juicy with black fruits, plums, good undertones vanilla and baking spice. We gave this a 89/100 points at $25/bottle.
Leaf & Vine 2012 Lodi "Vista Luna" Petite Sirah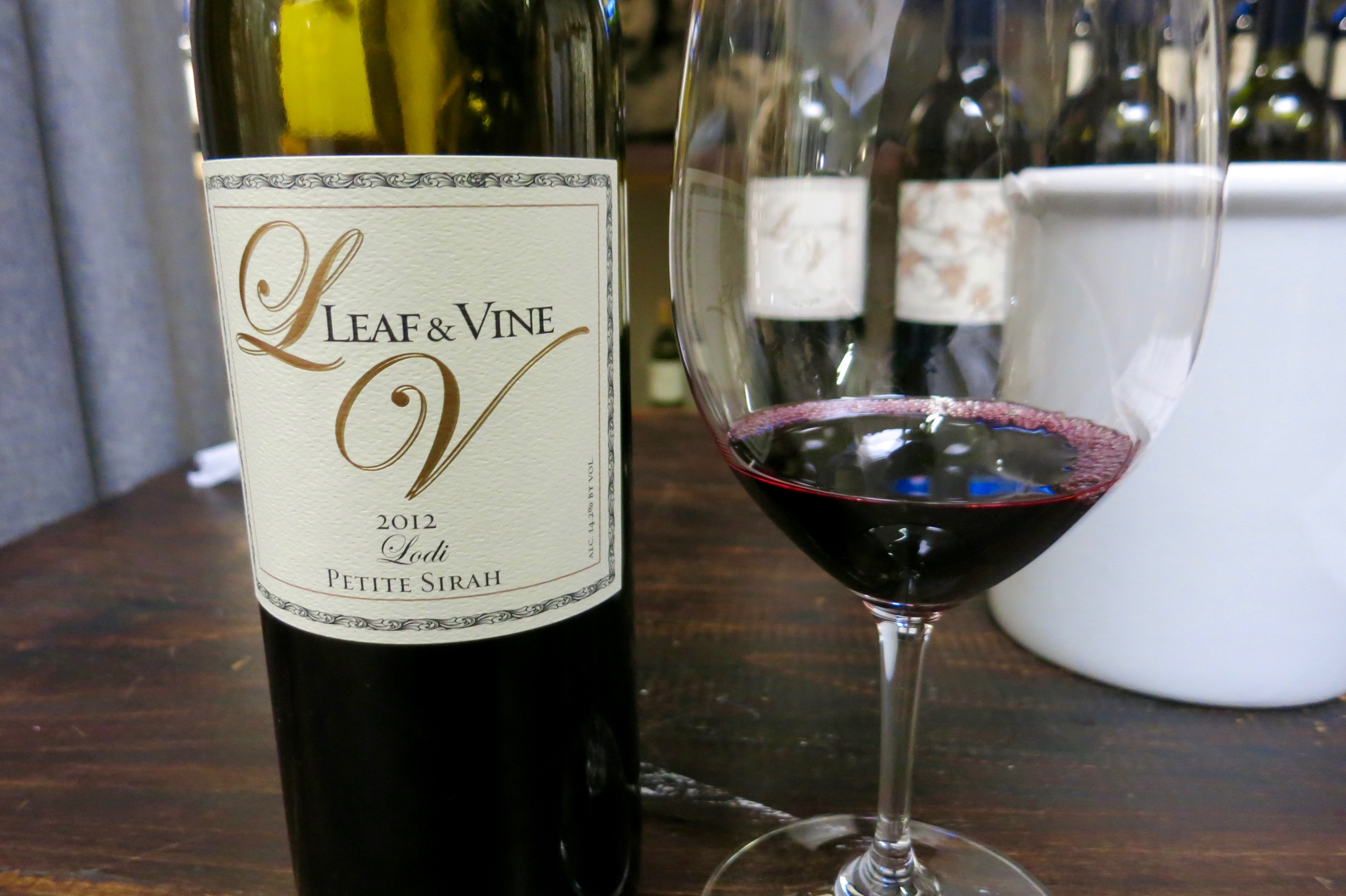 This was a big and juicy wine, notes of blueberries, blackberries, licorice, spicebox, and black pepper. Juicy mouthfeel with a finish of massive tannin structure and nice acidity. We gave this a 89/100 points at $28/bottle.
Leaf & Vine 2013 Lodi "Vista Luna" Petite Sirah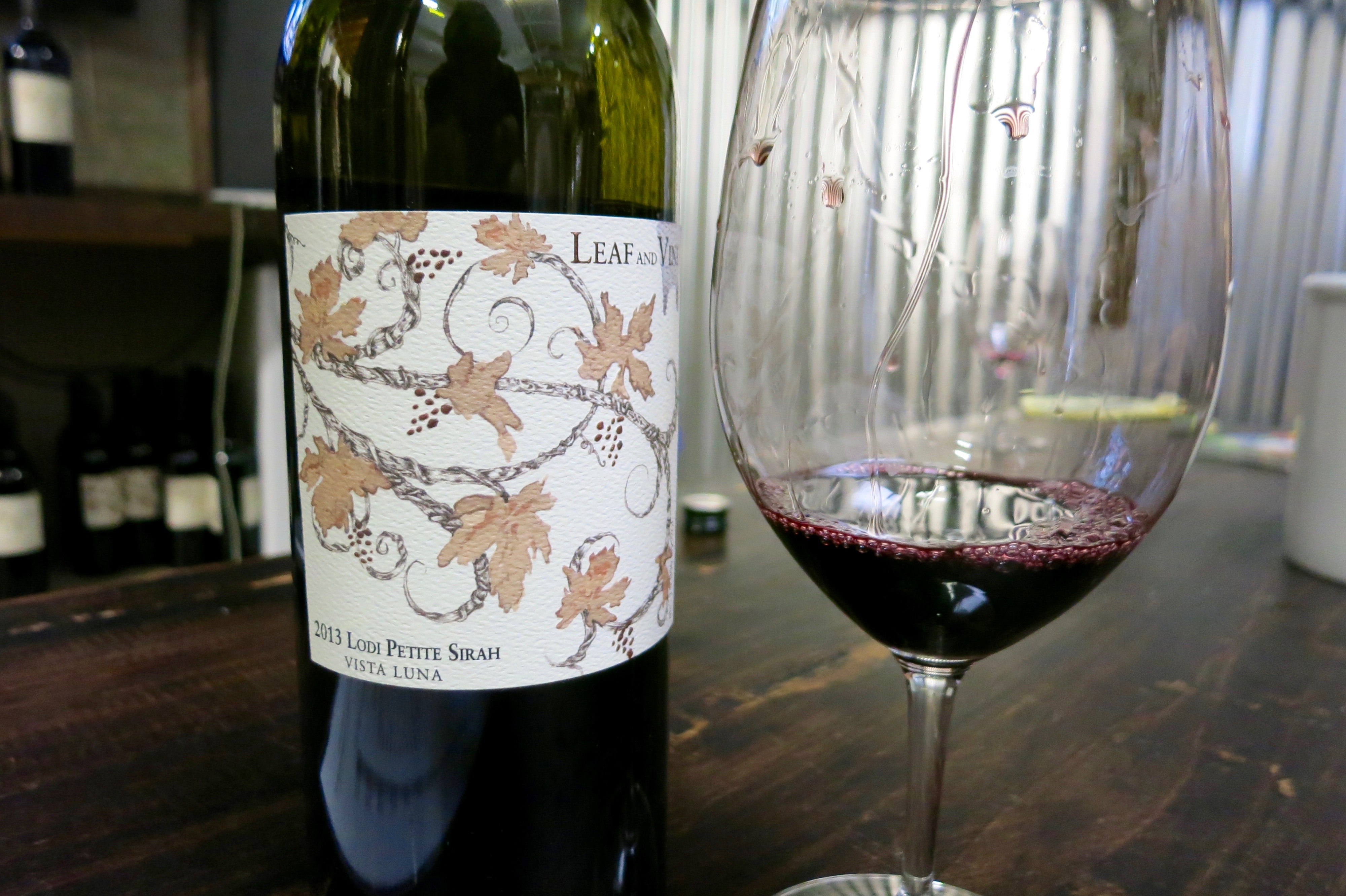 This is where we began seeing the differences of letting the vintage and vineyard speak, even if just for a glimpse. The 2013 was literally an amplified version of the 2012, big, masculine,  tannic, and so concentrated. Tim changed nothing of his winemaking process between both vintages, and you could really tell the difference going back just what a vintage would do for a wine. Really good, we gave this a 90/100 points at $28/bottle.
Leaf & Vine 2010 Napa Valley Atlas Peak Cabernet Sauvignon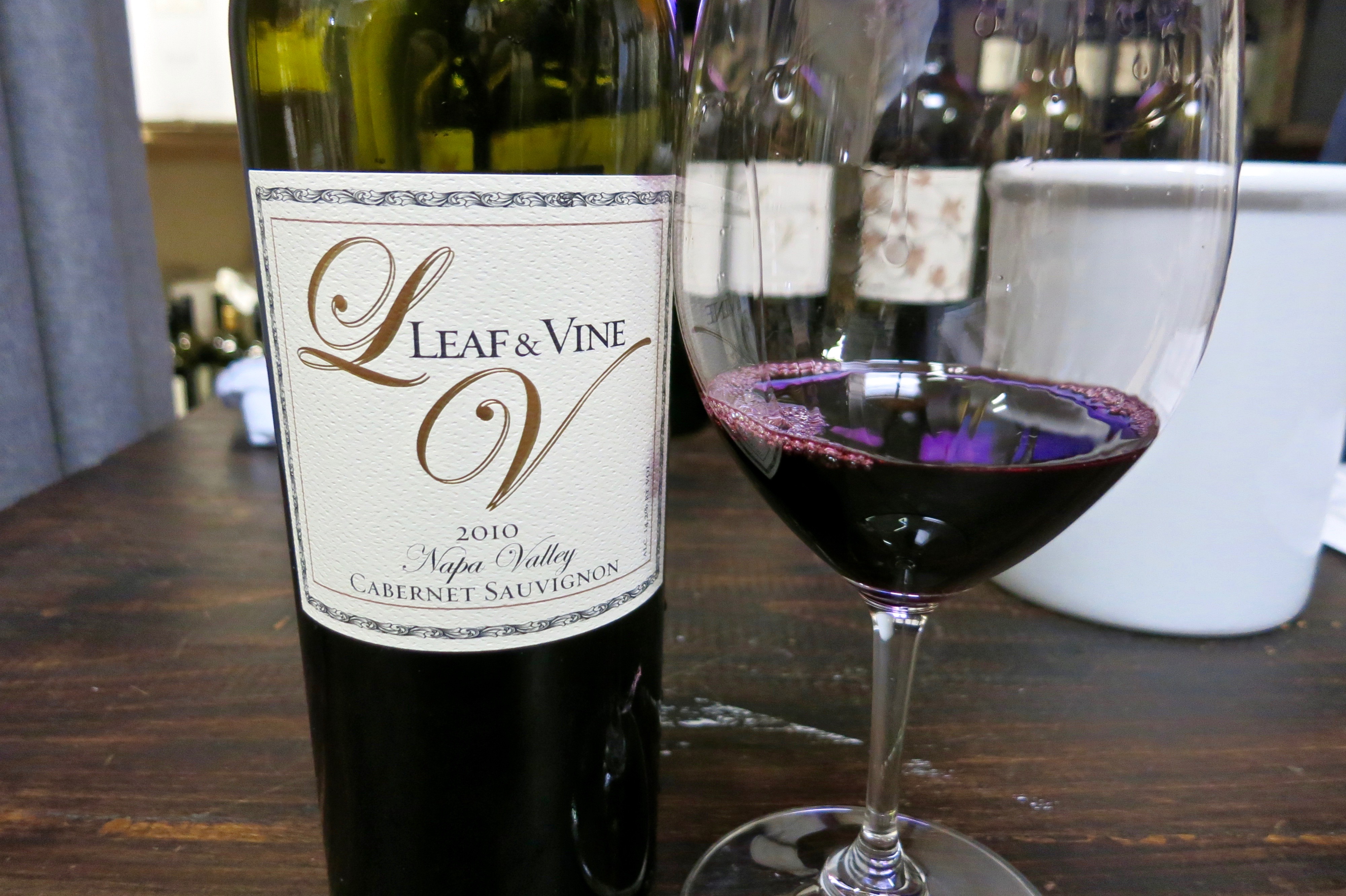 As most 2010's have come to be, this was drinking very well. Notes of dark cherries, a hint of chocolate, blackberries, vanilla, and spice box. Really well balanced mouthfeel, well integrated tannin and good backbone of acidity. We gave this a 92/100 points at $65/bottle.
Leaf & Vine 2012 "Red Hills Lake County" Cabernet Sauvignon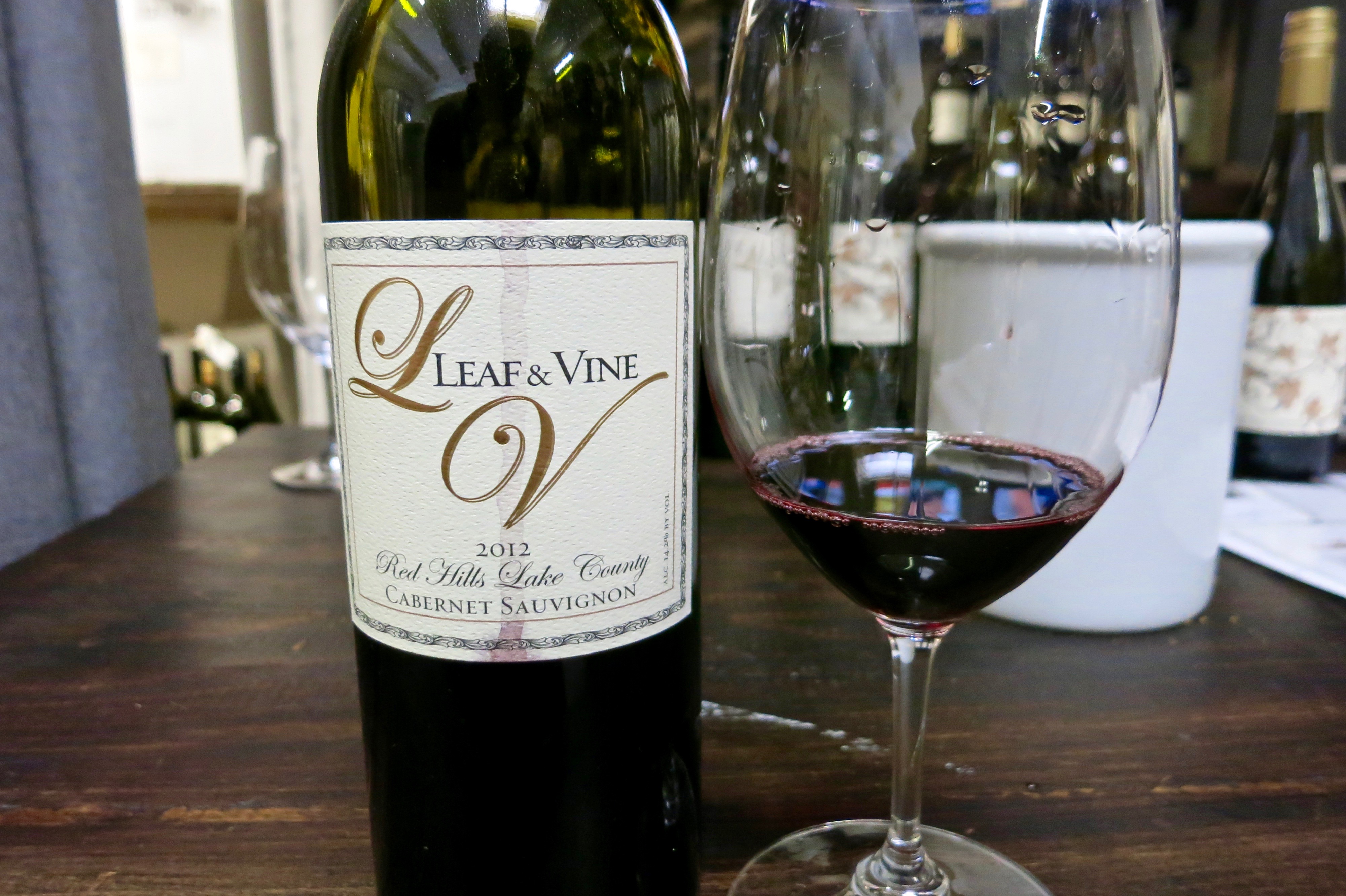 Ripe and juicy Cabernet, expressive of the vintage with notes of black cherries, blackberries, mocha, hints of ash, spice box and chocolate. Less concentrated and dense as the Atlas Peak but smoother on the palate. We gave this a 91/100 points at $28. Yes that price is right, that is not a typo!
Leaf & Vine 2012 "Thomson Vineyard" Napa Valley Merlot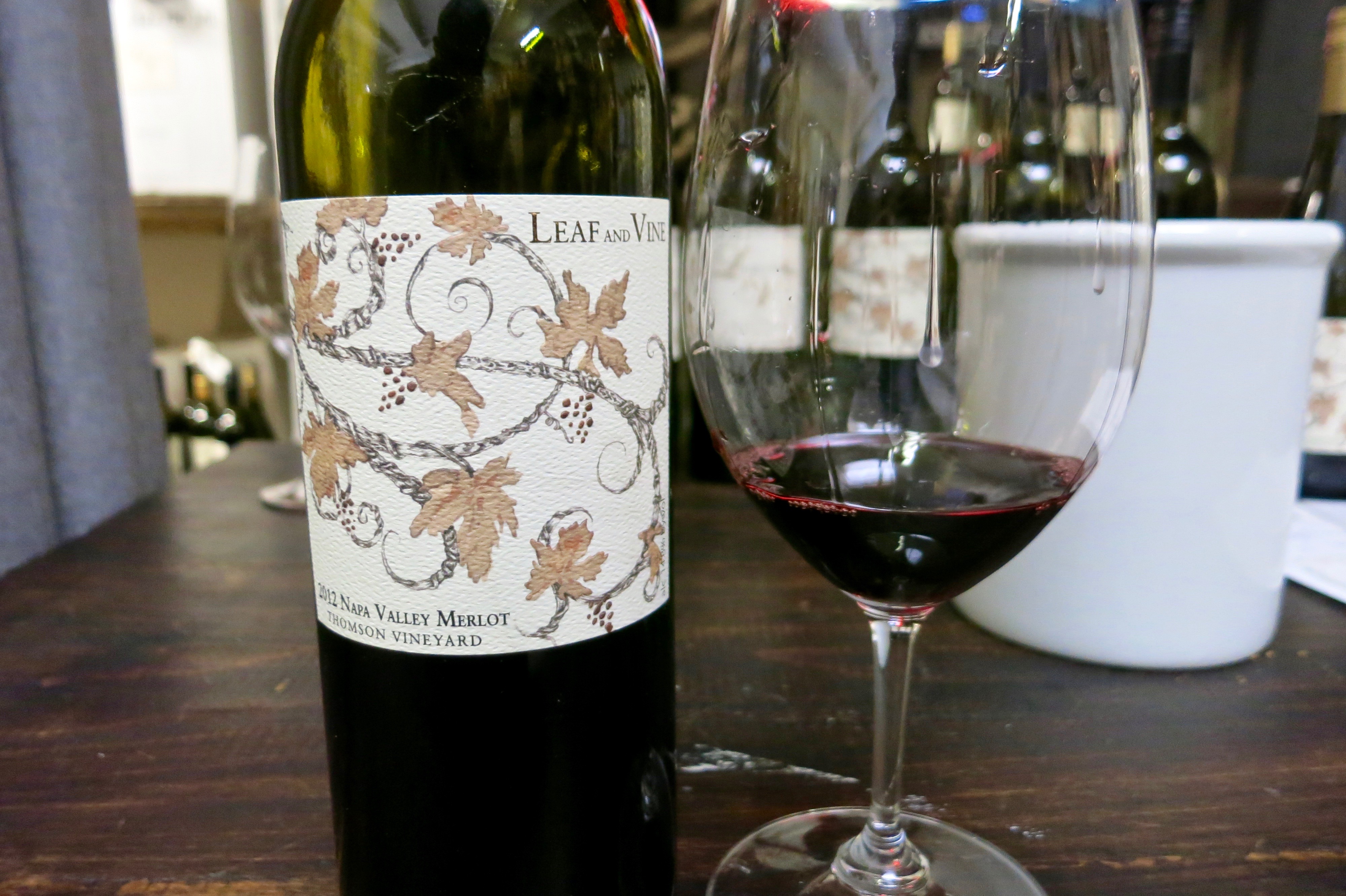 This was one of the wines that we initially tasted with Ryan way back when we discovered leaf and vine, and it definitely did not disappoint. Big juicy notes of dark cherries, juicy plum, chocolate, blue florals, mocha and tobacco. A really well balanced wine, lush on the mouthfeel with beautifully integrated tannin and plenty acidity to kick. We gave this wine a 94/100 points at $45/bottle.
Leaf & Vine 2013 "Thomson Vineyard" Napa Valley Merlot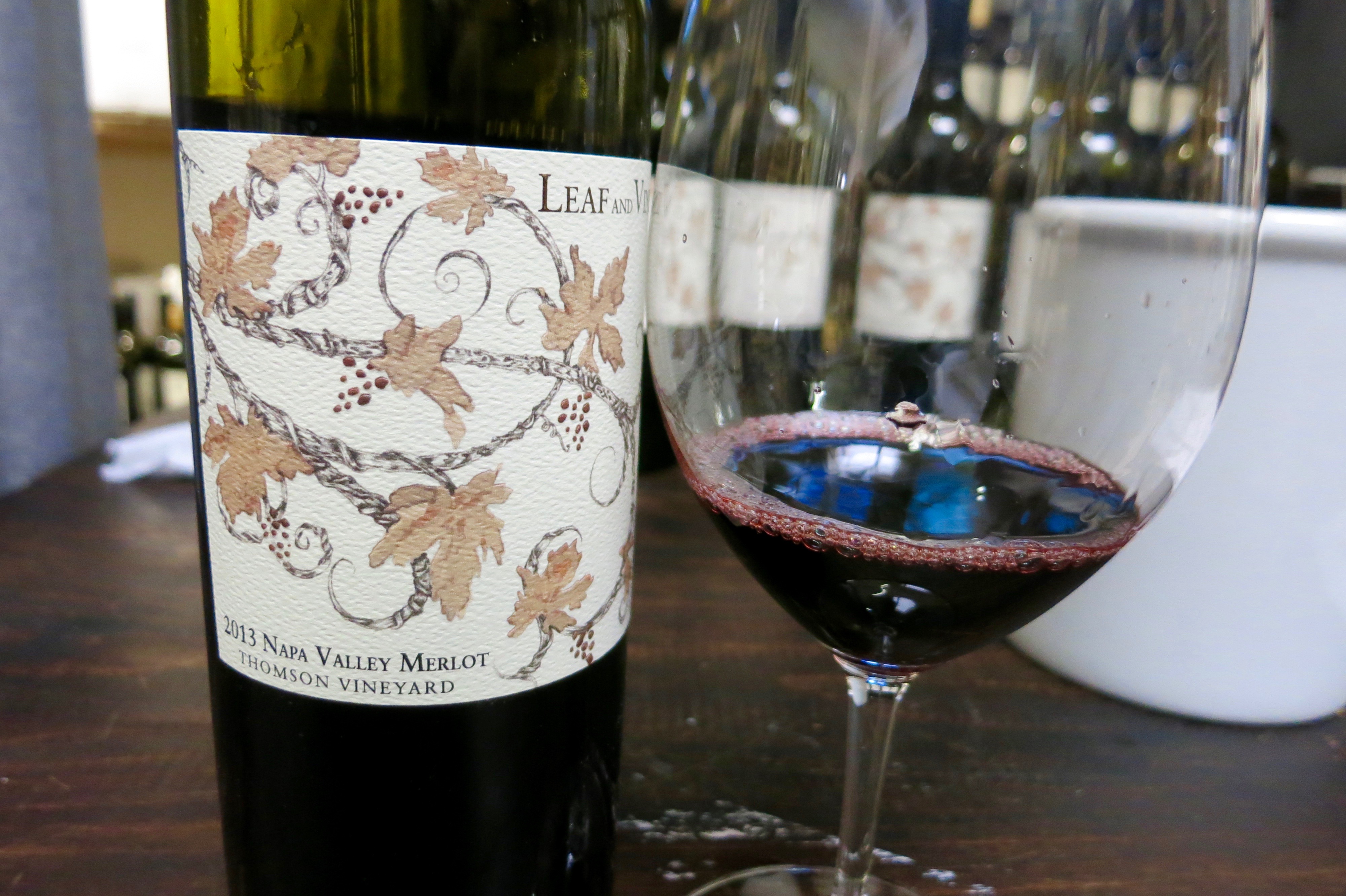 It was at this point after trying this wine that did we really see the vision behind Leaf & Vine. Completely the same wine and style, different vintages, this 2013 Merlot spoke to us completely differently than the 12. While the palate was pretty similar in regards to notes, the '13 showed more of a brightness and elegance to it, almost taking on more of a red/blue floral approach with a hint of raspberry and less of the deep richness of the mocha and chocolate notes. If the '12 was bold and masculine, the '13 could be sexy and plenty of finesse. We gave this a 94/100 points at $45/bottle.
Leaf & Vine 2012 "SaraLee" Russian River Valley Roussanne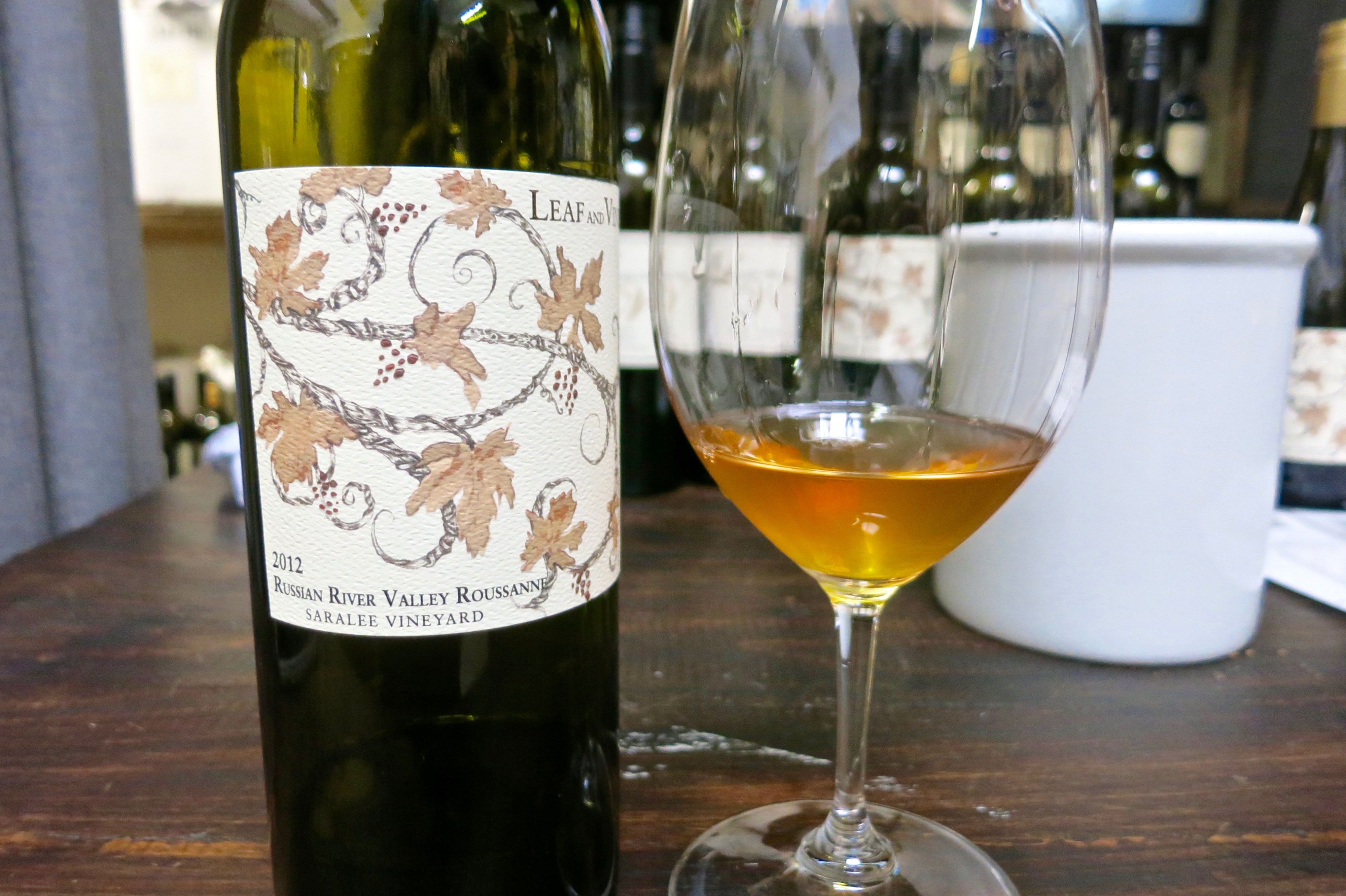 Another of the wines that we fell in love with that really made us come visit Leaf & Vine would have to be the Roussanne. Already uncommon enough in California, this "orange style" wine was something else. Notes of lychee, apricot, yellow peach, baking spice, cream, crushed rocks, lemon and white florals. Really fun mouthfeel with a mix of big stone fruit and freshness, with really good weight to it. Finished with nice acidity and notes of orange zest and spice. We gave this a 94/100 points at $40/bottle.
Leaf & Vine Secret Barrel Sample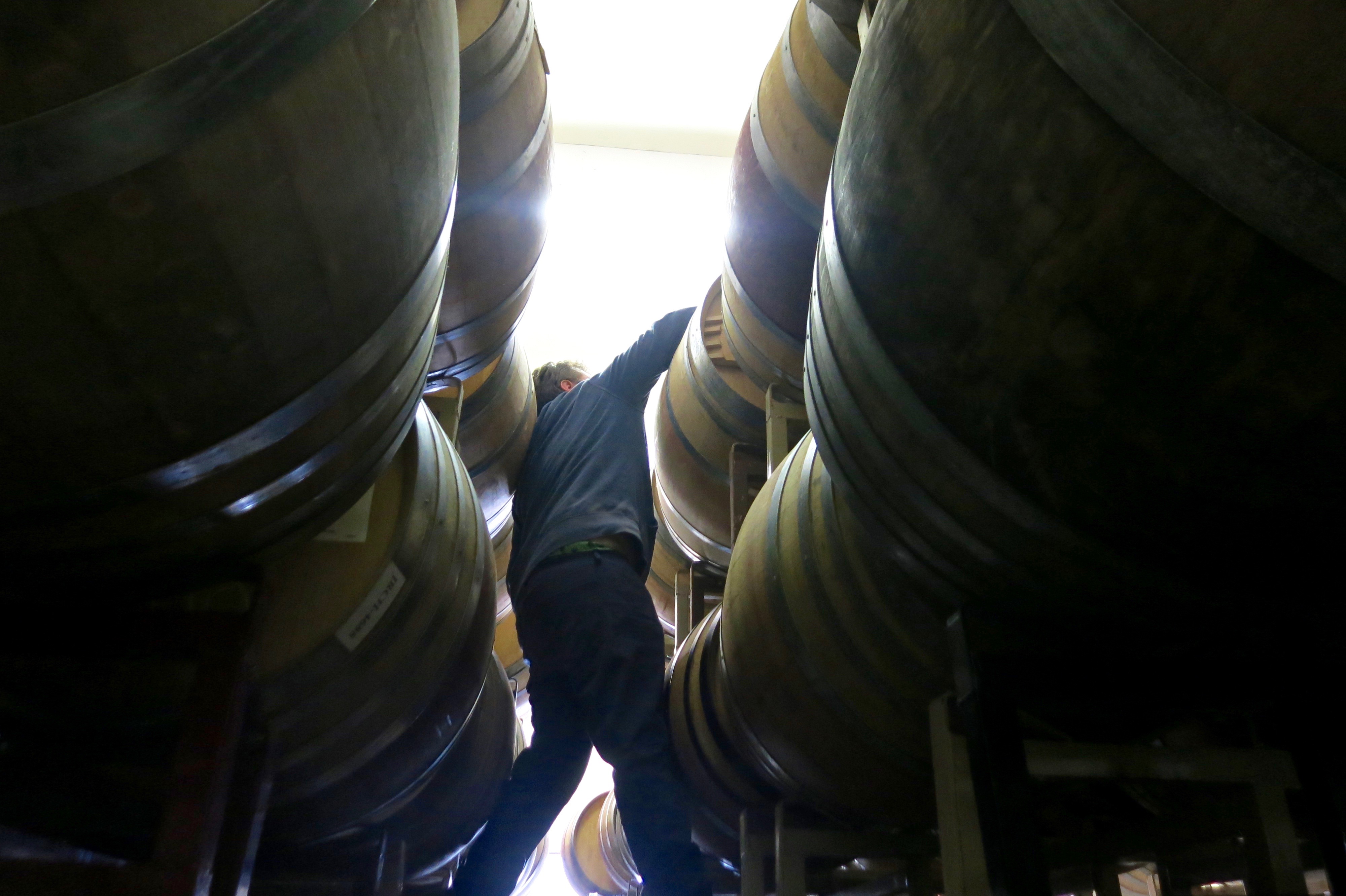 When all was said and done, there was one very special barrel of Cabernet that Tim said he had sourced fruit from a very special vineyard but wasn't allowed to say where. He climbed to the top of the barrel racks and from secured a glass for us, in which he said he was going to put some up at the next Premier Napa Valley. A taste of it and we were in love, this was an absolutely serious wine, complex and delightfully sexy. We decided against revealing it here, so if you have the chance to visit him, maybe he will pour you some if you ask nicely! We gave the barrel score of 96/100 points at ????/bottle.
This concluded our tasting and after picking up a few bottles we were walked out by Tim. Overall an extremely great experience, the wine was great, Tim was friendly, and there's always just something intimate about the warehouse tastings. There were many awesome things to take away from Leaf & Vine but one of the biggest things was the quality price ratio that they offered with their wines. Extremely well priced for high quality, proving that you didn't need to shell out your monthly salary to have great wine, nor does it must come from Napa/Sonoma. Also even though Tim said that their style was to let the vineyard speak, there was a consistency in all of the wines that we detected and really liked. The wines were all made in a very clean style, very focused and no frills, a very pure tasting wine that's hard to express but you would have to taste for yourself to understand it (perhaps describing a perfect Chablis is something similar).
Finding gems in Napa has always been exciting and with the discovery of Leaf & Vine, we're hoping that more like this will be in our near future because we all need affordable high quality wine like this.
TheWineGuys Recommendation Level: Highly Recommended
Leaf & Vine
190 Camino Oruga #24
Napa, CA 94559
Tasting Fee $20/person
Timothy Keith, Winemaker
707.478.1725