With a seemingly (now) endless supply of sommelier's popping up left and right, many of whom pompously bore you to death with theory and tedious tasting notes,  there are a few who who stay close to the roots of what being a real somm is, and one of them we recently had the chance to interview is Gianpaolo Paterlini.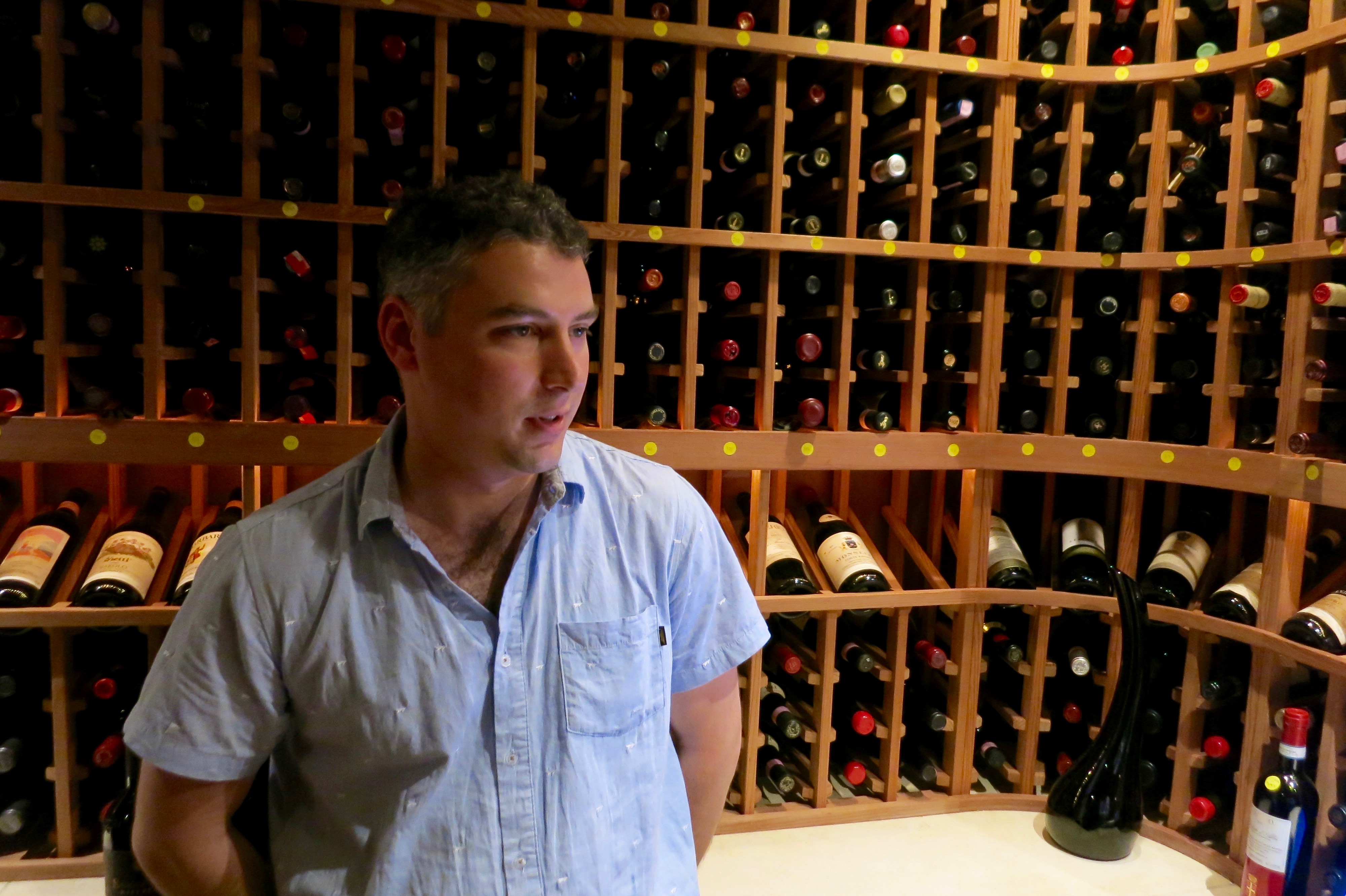 Gianpaolo, one of the recipients of the Food & Wine Magazine's "Sommelier of the Year," is the head Somm at 2-Michelin Star Acquerello as well as the head Somm at modern-ingredient driven restaurant 1760. While vastly different in style, both restaurants feature incredible wine lists that are not only extremely affordable, but boast some hard to find wines as well. While he certainly is credited for achievements as a successful sommelier, we actually find his approach on being a sommelier much more intriguing than the list of awards he has received.
Upbringing:
Gianpaolo, began his career in the food and wine industry as a teenager, working as a server at the acclaimed Acquerello which his father owns. Working through high school, he would eventually go to college on the east coast, in which he found himself in numerous internships under famous restaurateurs Shelly Lindgren at A16 and Chef Ming Tsai at Blue Ginger. He would gain experience in the restaurant industry by working through all sorts of positions in the house, and at the age of 21, would find himself interning at Michael Mina in San Francisco. It was at Michael Mina, Gianpaolo would discover that the world of wine was just as big of an attraction as food was, and would decide to dedicate his career working with wine. After a brief few months at Michael Mina, the prodigal son would return to Acquerello and begin as a Sommelier for the family in 2007.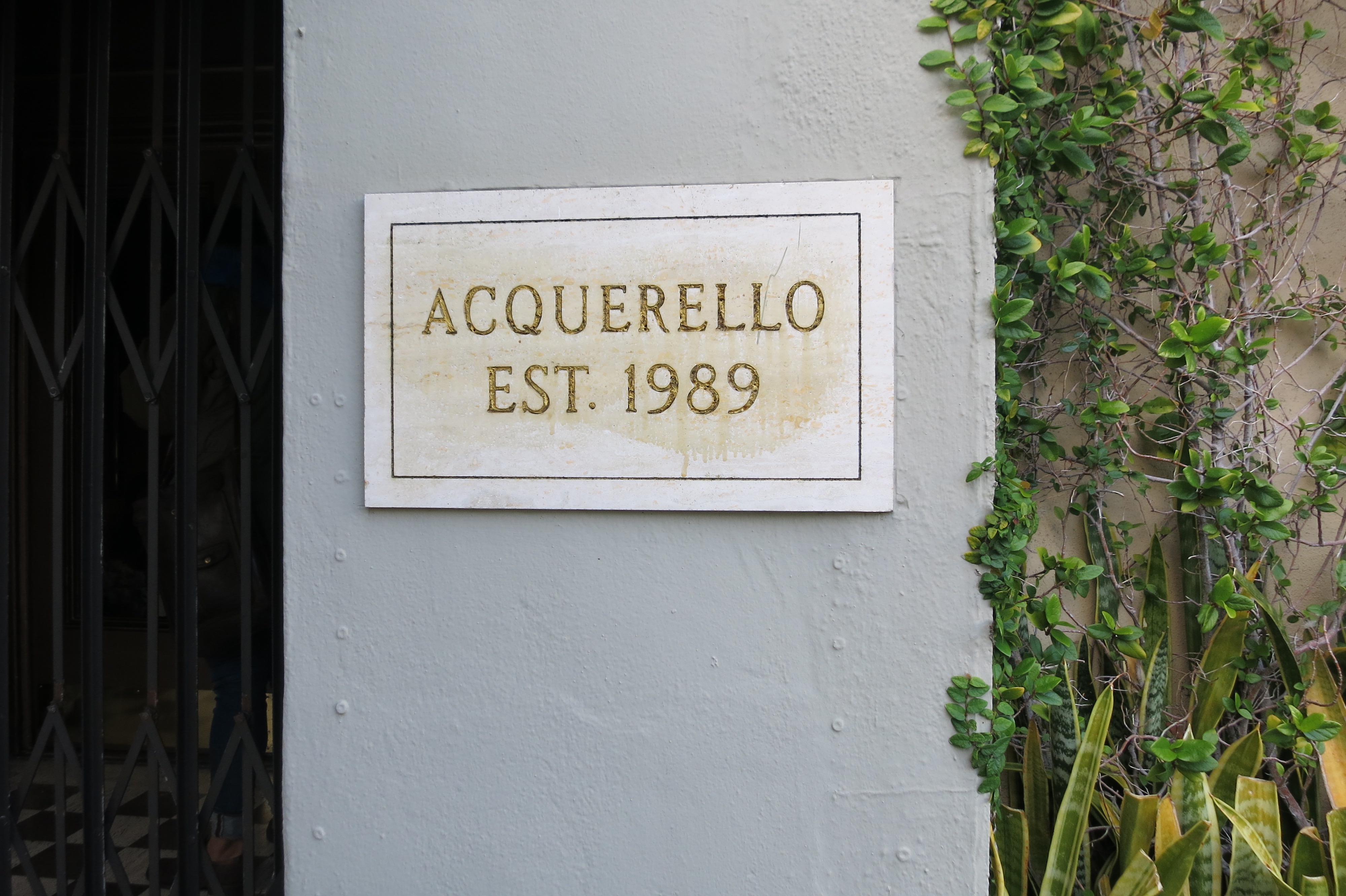 Since Acquerello was already specialized in Italian wine, Gianpaolo wanted to take it a step further, and ensure all of Italy was represented. While at Michael Mina, he loved what they did there with their scotch and whisky program which involved having a whole variety of producers and varietals, and decided to bring that inspiration to Acquerello with the focus on Italian wines. By 2010, Gianpaolo would become the wine director at Acquerello, taking the already-world famous Italian wine list from 700 varieties to over 2000.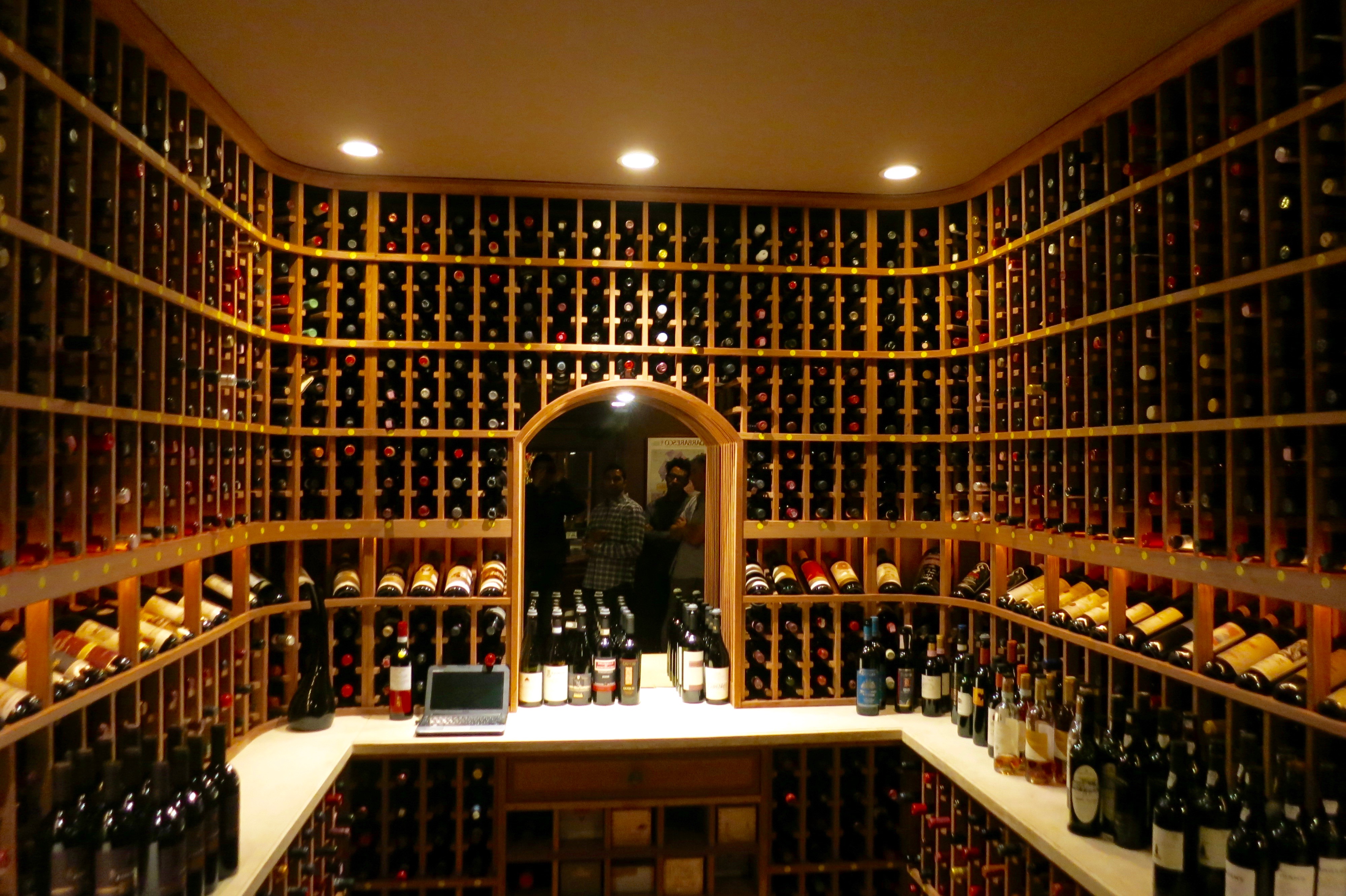 Philosophy & Approach:
Although Gianpaolo is a certified sommelier, he never pursued a higher degree of being a Master Somm due to the fact that he absolutely hated it. Identifying as more of a hedonist, he believes that wine should enjoyed rather than analyzed. This really resonated with us due to the fact that wine is extremely subjective, and with the rise of sommelier degrees, we are often stuck with analyzing the wine more often than enjoying it. What also separates him from other sommeliers, is the way he approaches the profession.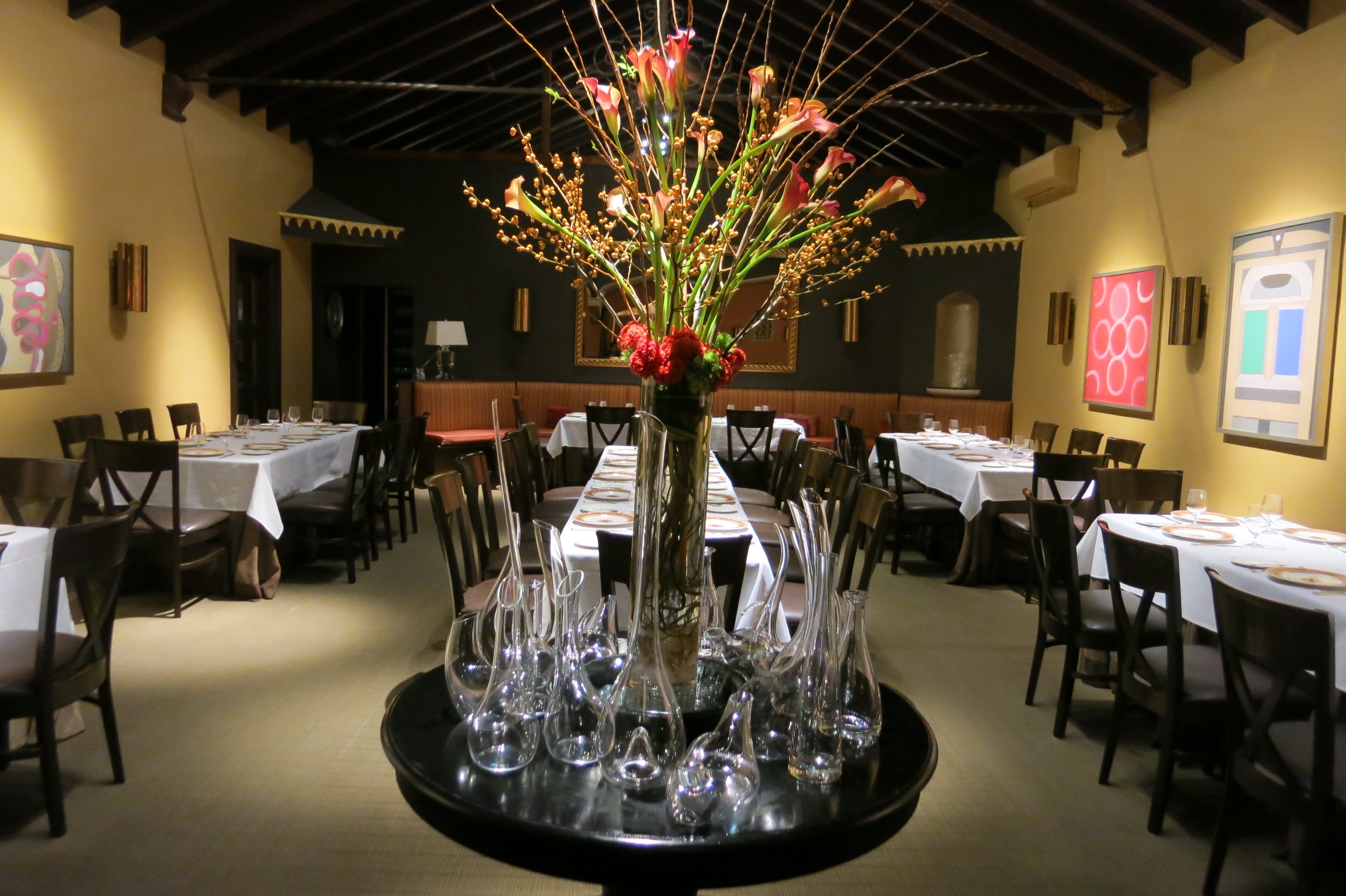 Gianpaolo credits the key to being a great sommelier is being extremely well versed in psychology, rather than in wine theory. He claims that a majority of his job while picking out a wine, is to talk and be able to read the client, rather than recite theory and suggestions. He says that by reading the way they talk, or behave, it's much easier to gauge those who just want to get the wine-ordering process over with, compared to those who are really enthusiastic to learn about wine. By being able to read those situations, Gianpaolo is able to either make quick recommendations or take his time, which works in the benefit of finding a perfect wine for the situation. He tends to stay away from descriptive terms such as fruit notes & spices, but rather goes with more general structure terms like "Acidic" and "Bold." He is also unafraid to ask what the budget is (a taboo for Somms) to his guest, since he believes that if they are interested in buying wine, price is something that must be discussed at the table.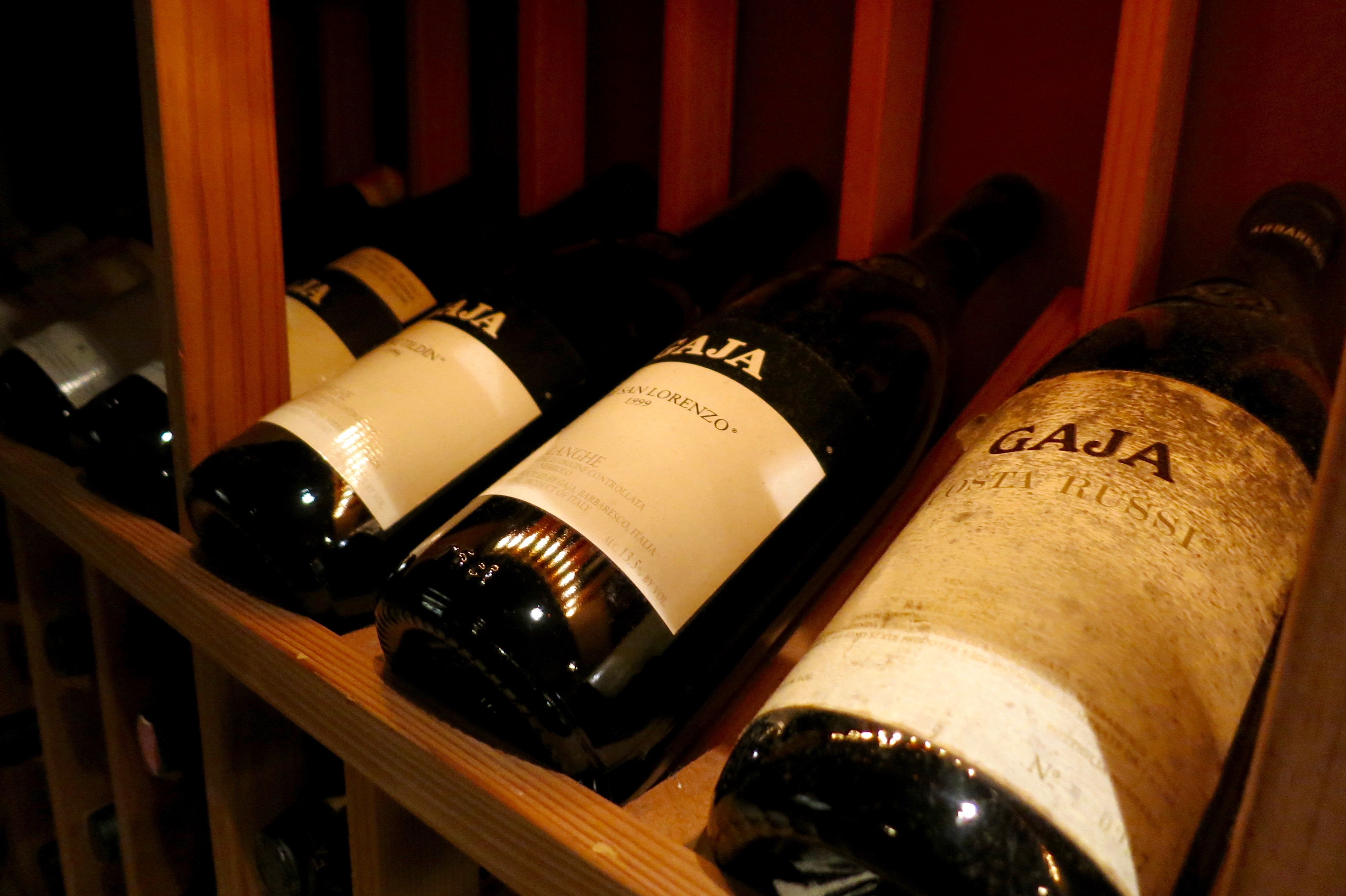 When it comes to understanding the wine, he travels around the world many times a year, to ensure that he's able to stand in the vineyards of the producers he imports, in order to get a better understanding of the wine. Gianpaolo believes that in order to differentiate different producers in the smallest of margins, visiting the vineyards helps because he is able to see how one vineyard may be 10 degrees cooler than another (although it may be a five minute drive from each other), thus producing a different wine even if it is labeled as the same village. Being able to understand these subtle differences in structure, he is able to make an even better pairing, as most of the time the smallest difference in a pairing is often what makes the biggest impact.
How To Make the Perfect Pairing
When it comes to how Gianpaolo goes about pairing dishes with wine, he again, is not of the norm. Usually one would think of very standard pairings such as Pinot Noir & Chicken, or White Wine with seafood, but Gianpaolo says that often what you think is going to be a great pairing ends up not being the best one. The approach that he goes with pairing wines at Acquerello all starts off with the dish. Every dish at Acquerello is tasted by the team, and then goes through a round of critique, and he credits the chefs for being extremely open to feedback. After the dish is edited to the point where it is made for a perfect pairing, the dish will go on the menu. In the rare instance that a dish is unable to be paired with any wine, then the dish is scrapped and won't ever appear on the menu.
He goes on to say that surprisingly, more often than not, the initial recommendation in his head when he sees the dish ends up not being the wine that is picked. Another surprising thing that he has discovered is that protein at the end of the day has no value when it comes to pairings, and everything comes down to the sauce. Pairing the wine with the sauce is what he always finds the key to making a masterful pairing. Although the approach for pairing is much different from the norm, it surely has its credibility, as Acquarello has been elevated from a one star to a two Michelin starred restaurant, in large part to perfect pairings.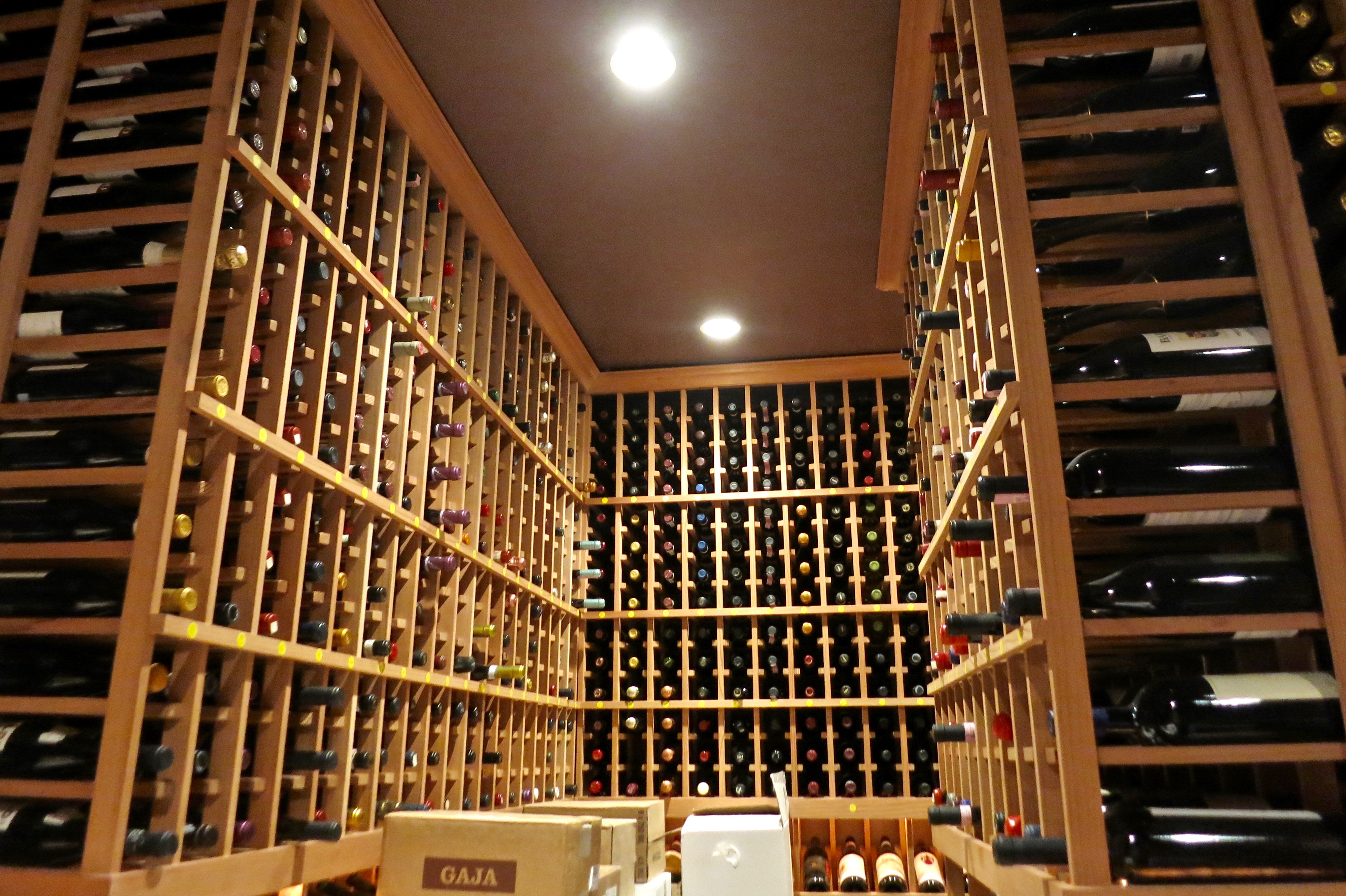 Pricing
For many years, people have flocked in the masses to Acquerello not only because they possess hard to find Italian wines, but also that the wines come at a very affordable rate.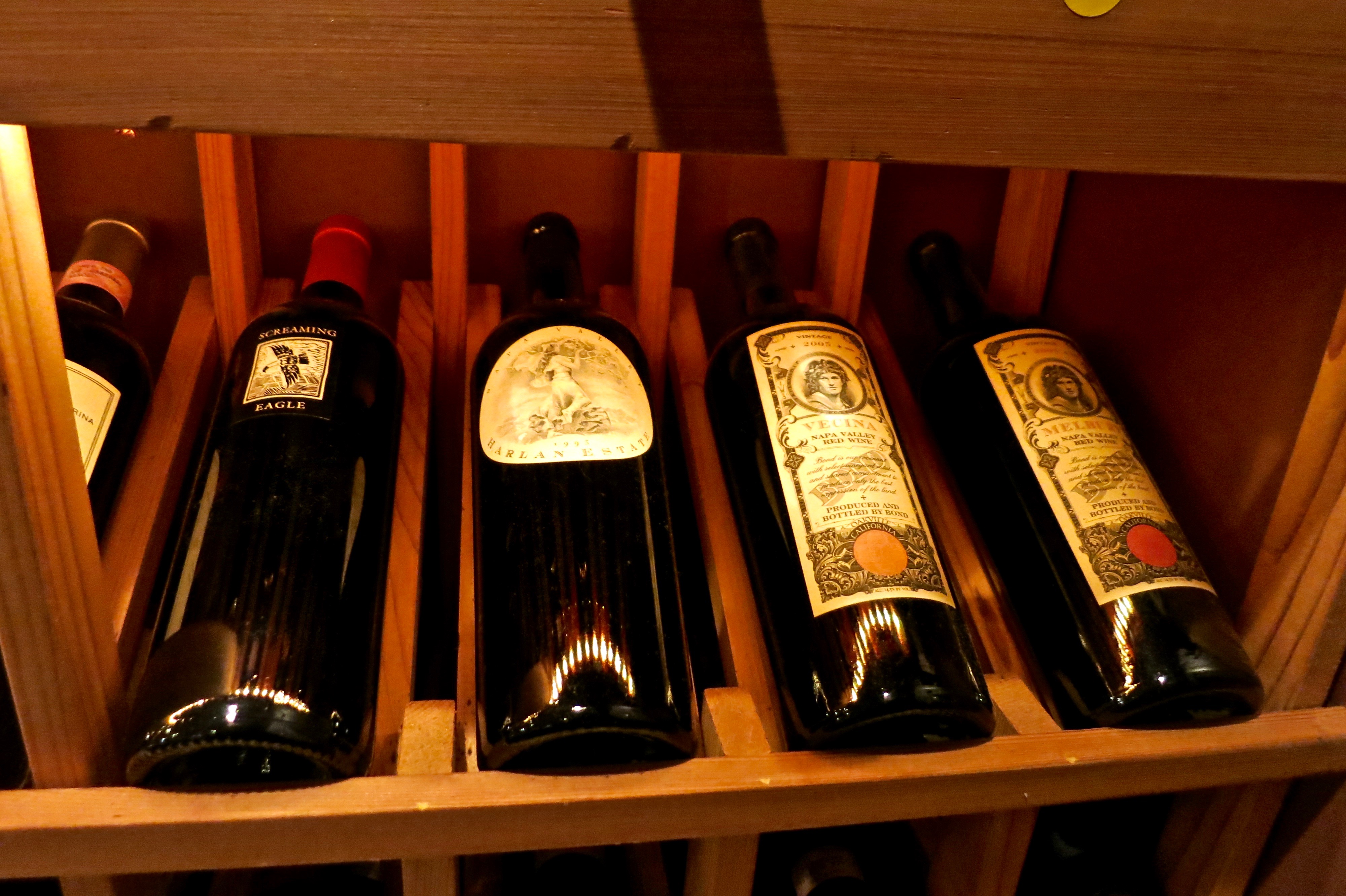 The concept of having affordable wines without a 4-5x markup (like many fine dining establishments) definitely remains as a core for the sister restaurant 1760 just down the street from Acquarello. Instead of a modest 2.5x markup (which is the markup at Acquerello), 1760 offers the wines at cost with a small markup anywhere from $30-50. For wine fanatics, being able to get a rare bottle at under typical retail cost is too good of a deal to pass up, and thus they flock to 1760 for chances to buy rare bottles a little above restaurant cost. Gianpaolo says that although margins are not as high, 1760 sells more bottles this way and the loss in margin actually isn't as much as you would think. This type of pricing is largely unheard of, but it is what makes 1760 and Gianpaolo great.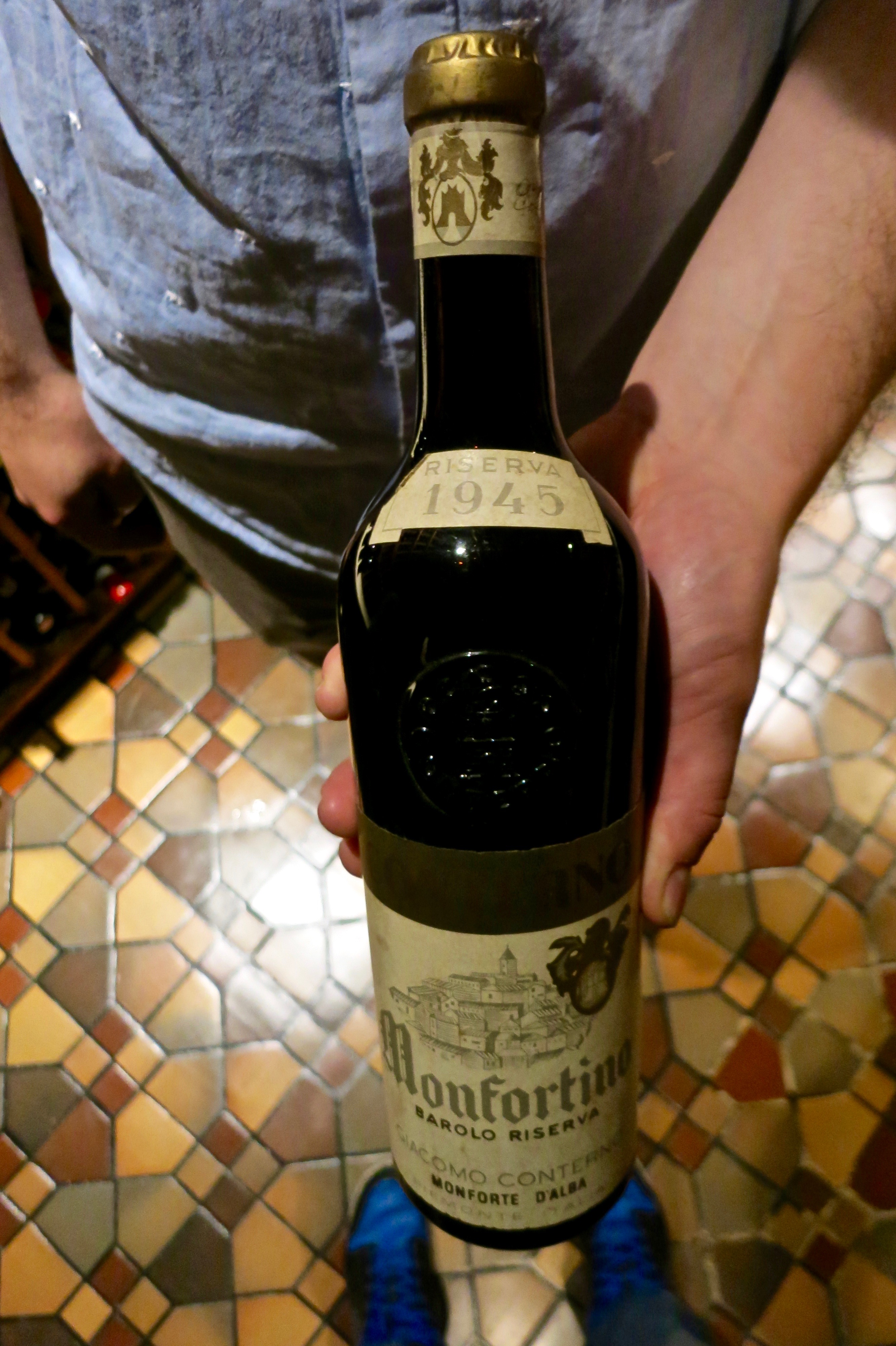 Champagne Mondays at 1760
One of Gianpaolo's funner creations are Champagne Mondays at 1760. If he could drink one wine for the rest of his life, it would be Champagne. Firmly believing that Champagne has the complexity and diversity to be good on just about any situation, Gianpaolo has amassed one of the biggest lists of grower champagnes at 1760. It wasn't until one fated Monday where a couple of industry friends came over and drank a few bottles of gower champagne, that Gianpaolo saw exactly what he wanted his restaurant to be. Henceforth, he created Champagne Mondays, where all champagne on the list is 20% off. With the minimal markups of 1760, piled on with the 20% off, Mondays at 1760 have become one of the hottest gathering spots for industry and champagne lovers alike.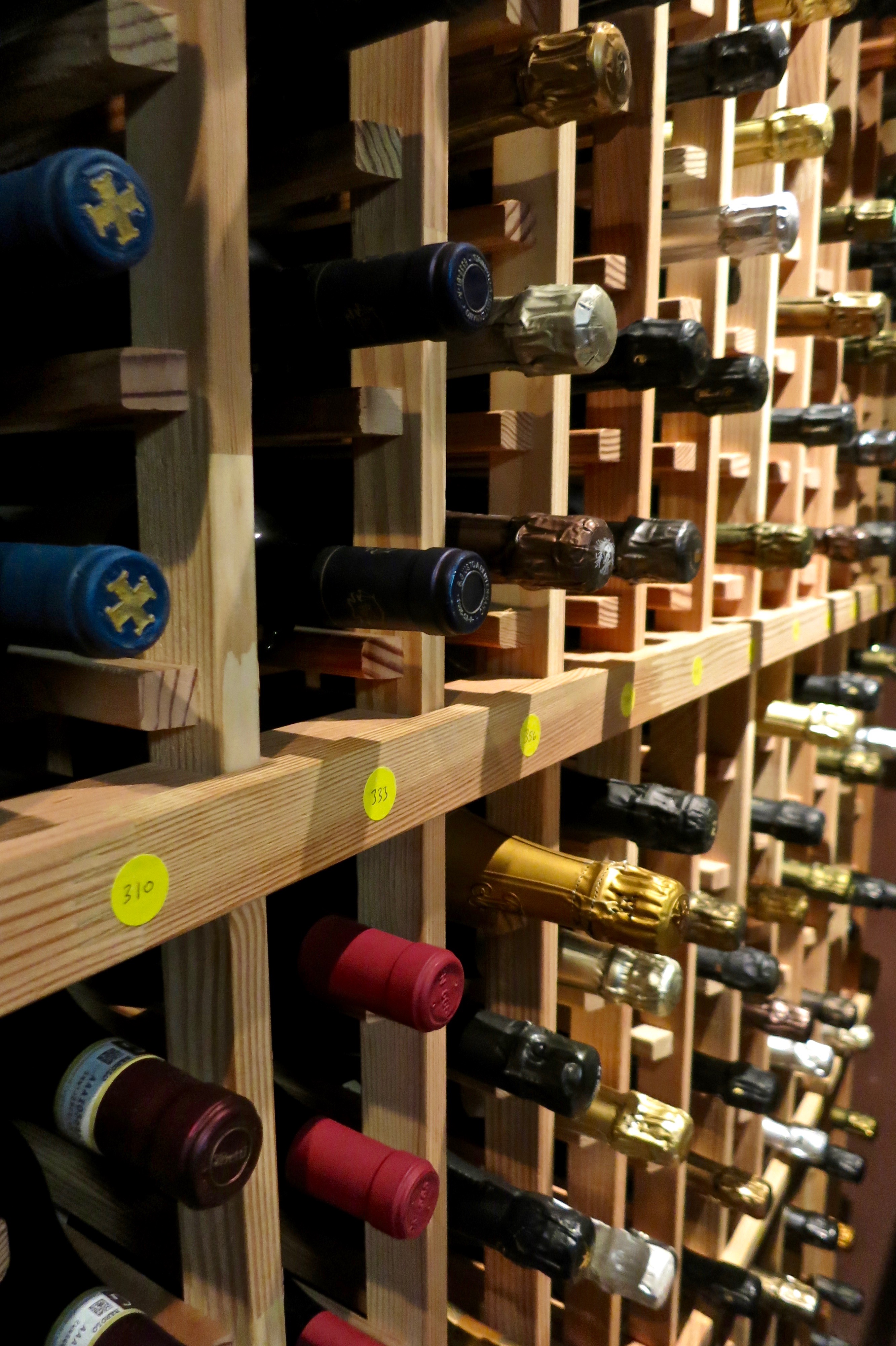 Gianpaolo Paterlini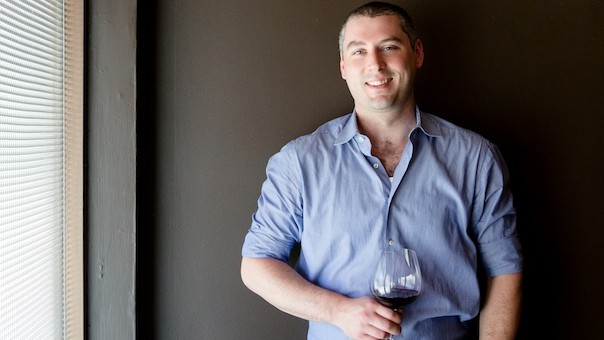 What really made us feature Gianpaolo is really his unique approach to wines, and changing up the wine restaurant industry as we see it. Being able to create consumer focused pairings and really focusing on villages in terms of Nebbiolo and Champagne is unorthodox and refreshing. Stepping away from the stuffy vibe that comes way too often with fine dining and creating a consumer friendly environment (on both atmosphere and price) is something that we hope more restaurants will follow. Gianpaolo is definitely a star in his own right, and we are excited to see what he comes up with next and how it will shape the future for wine in restaurants. Make sure to pay him a visit at 1760 for a casual night of good food and fun, or splurge for an amazing night at Acquerello and let him know we say hi!