Perhaps like us, you've heard of Turnbull and have had their wines and maybe have come to the same consensus that, much like all of Oakville, they make fantastic wines. You've maybe driven by it numerous amount of times on Highway 29, and have seen the big Turnbull sign with their big brown barn and paid it no attention. You probably saw their gated entrance and have thought, maybe it's not worth the effort. Admittedly so, this was definitely us for the last four years despite rather enjoying their wines and (relatively new) labeling. Luckily, we were given a chance to visit Turnbull courtesy of Magnum PR and we're rather glad we were available to take them up on their offer.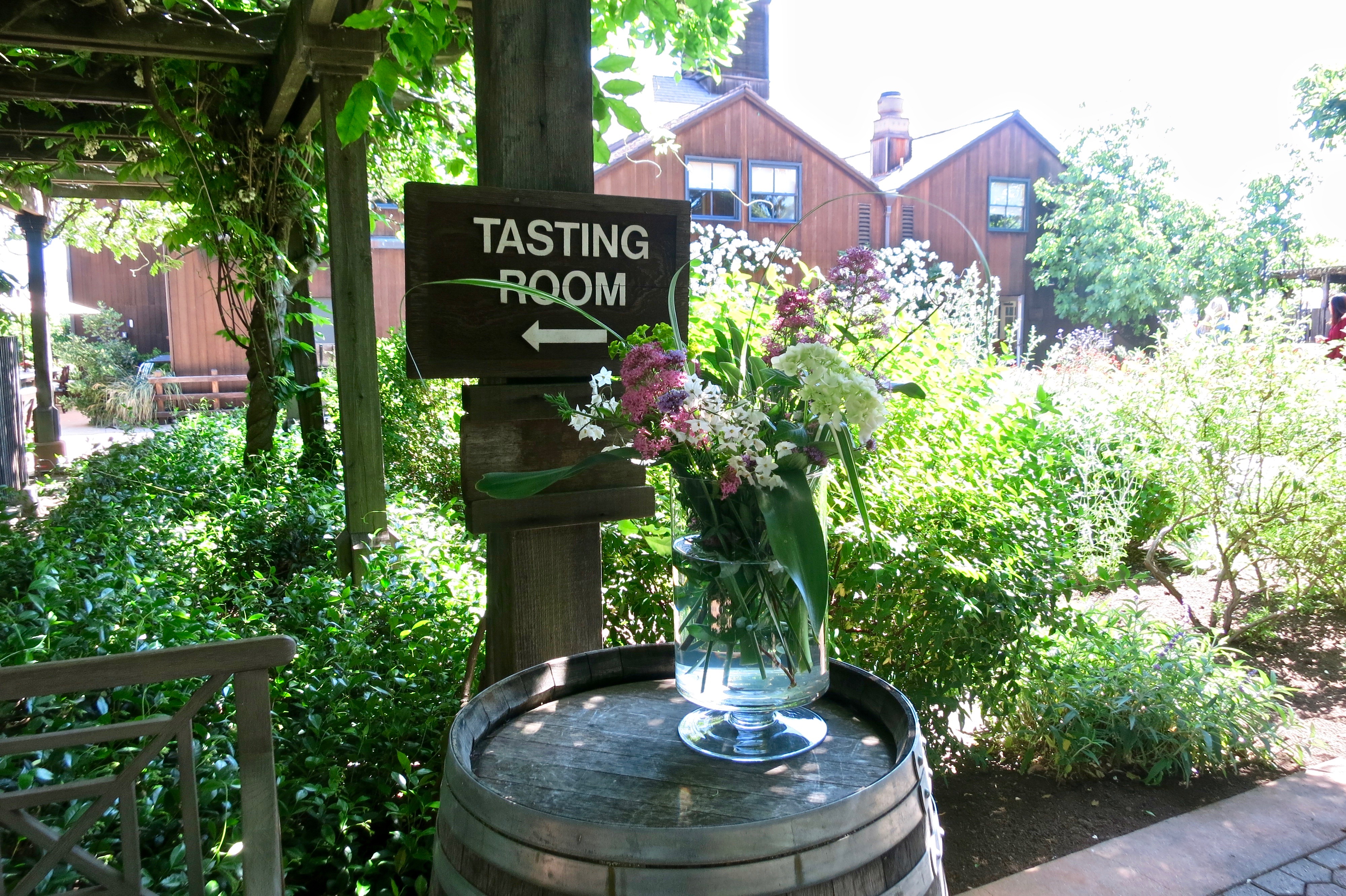 Pulling up into Turnbull, the weather was nothing short of perfect and we personally had no idea what to expect, since all we ever saw was the infrastructure from Highway 29 and nothing on the inside. Needless to say, we were pleasantly surprised to see lush green gardens and warm welcoming atmosphere. Upon arrival, we were immediately greeted by Zoe Johns, President of Turnbull and a Second Generation Vintner of Napa Valley.
We were guided into a beautiful tasting room that was decorated with stunning original photos from Lisa Kristine who is a humanitarian photographer which uses her photos to document indigenous cultures and social causes. Her photography was quite beautiful and definitely was a beautiful contrast to what we were used to. While we waited on a few more guests to join us, we were given a glass of their sauvignon blanc to start.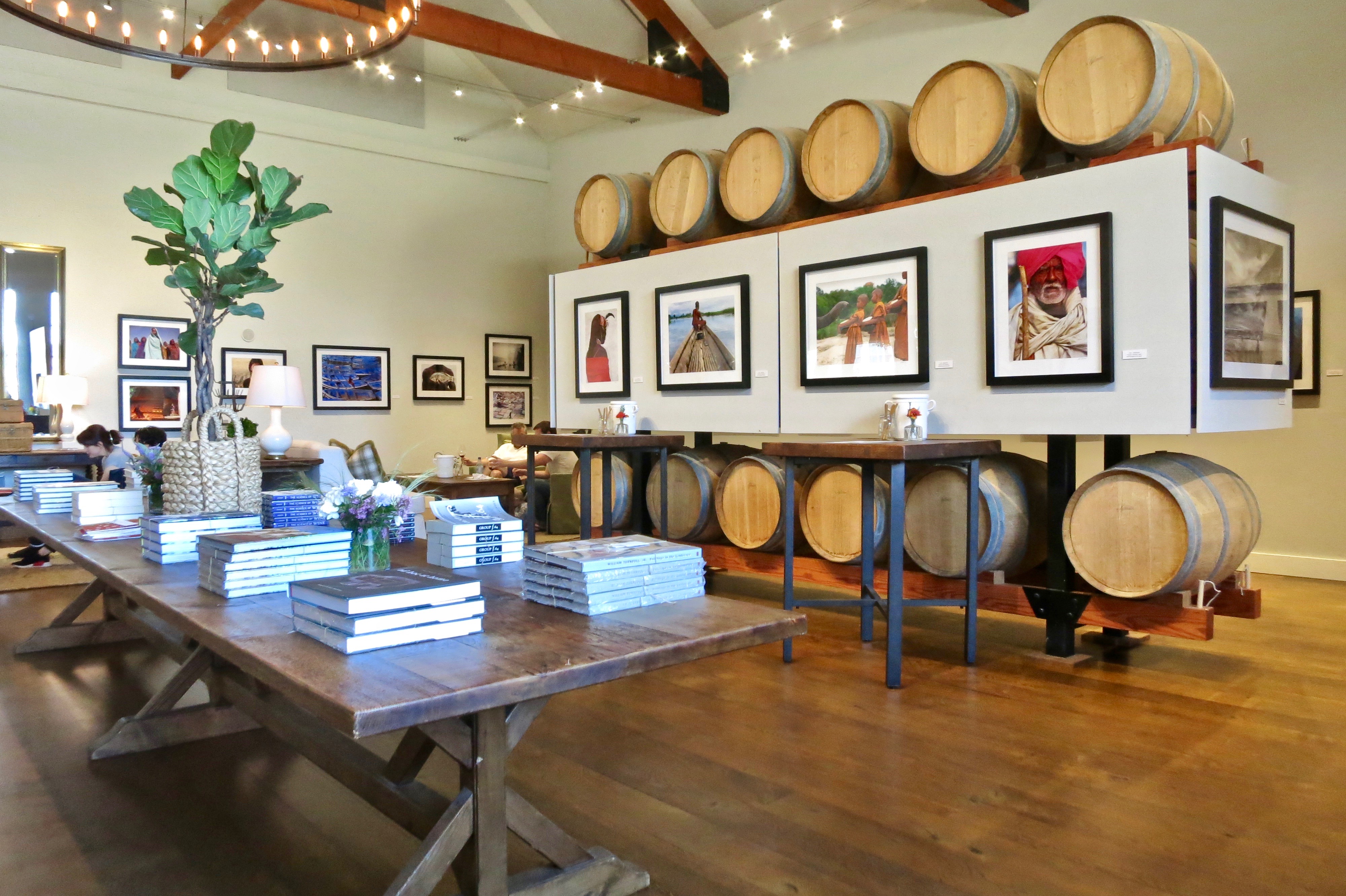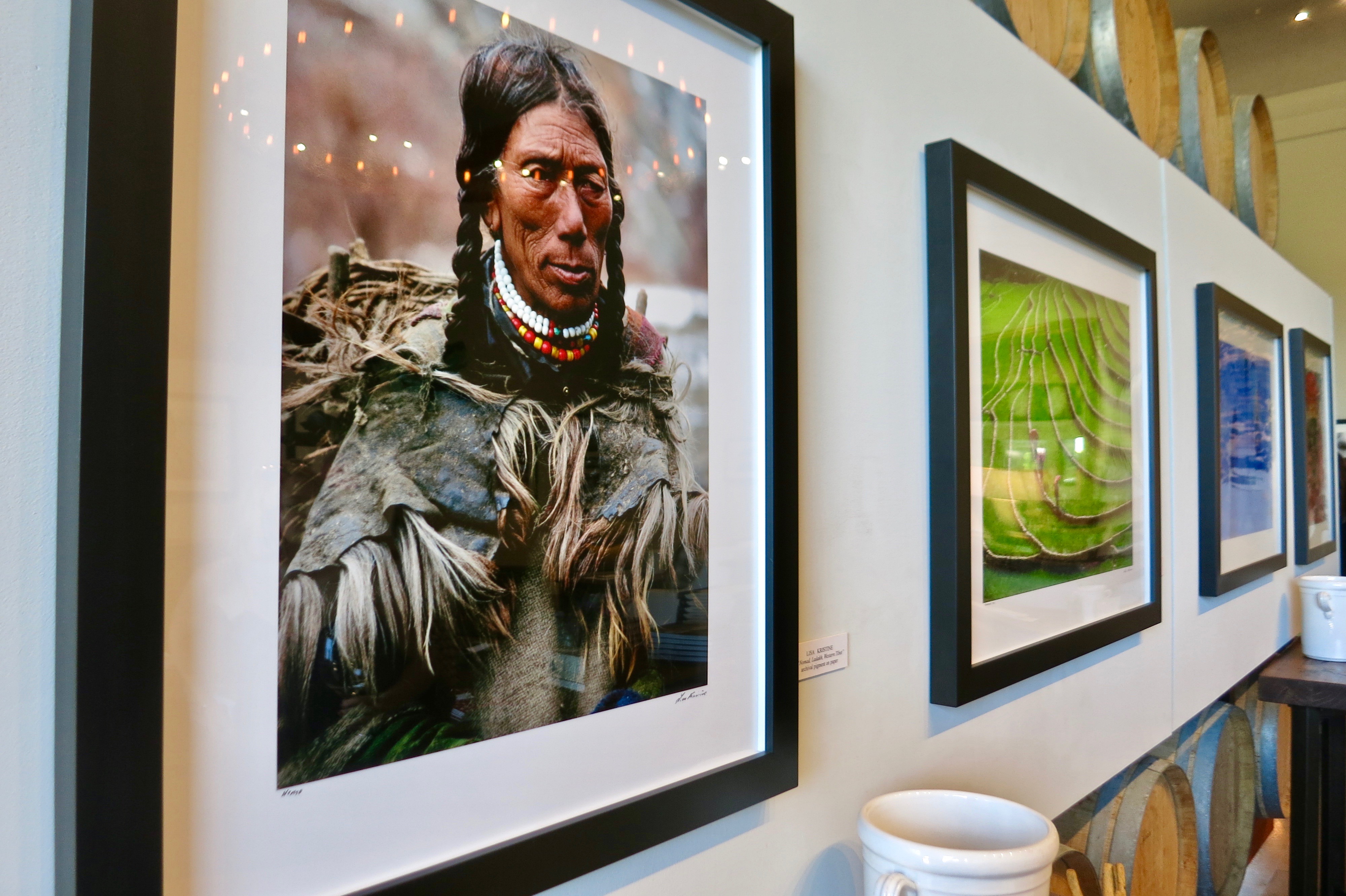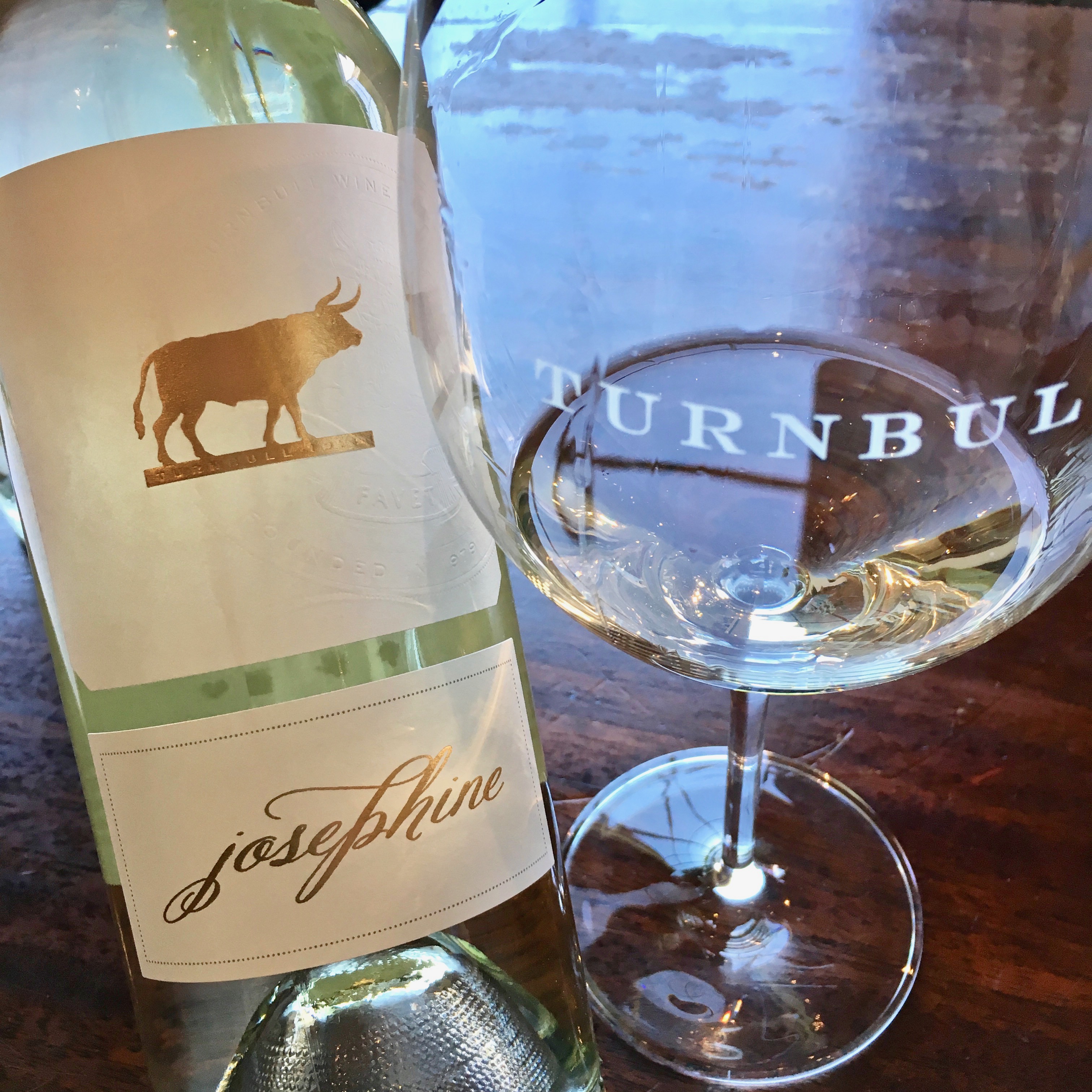 Turnbull "Josephine" Sauvignon Blanc 2016 – Named after one of Zoe's daughters, the wine exhibits notes of fresh cut spring flowers, granny apples, citrus peel, lemon and grapefruit. A slightly creamy mid-palate is rather pleasant as it finishes with a nice crunch and high acidity. Very refreshing and traditional Sauvignon Blanc, it was a great start to our tour. 89/100 points at $44/bottle.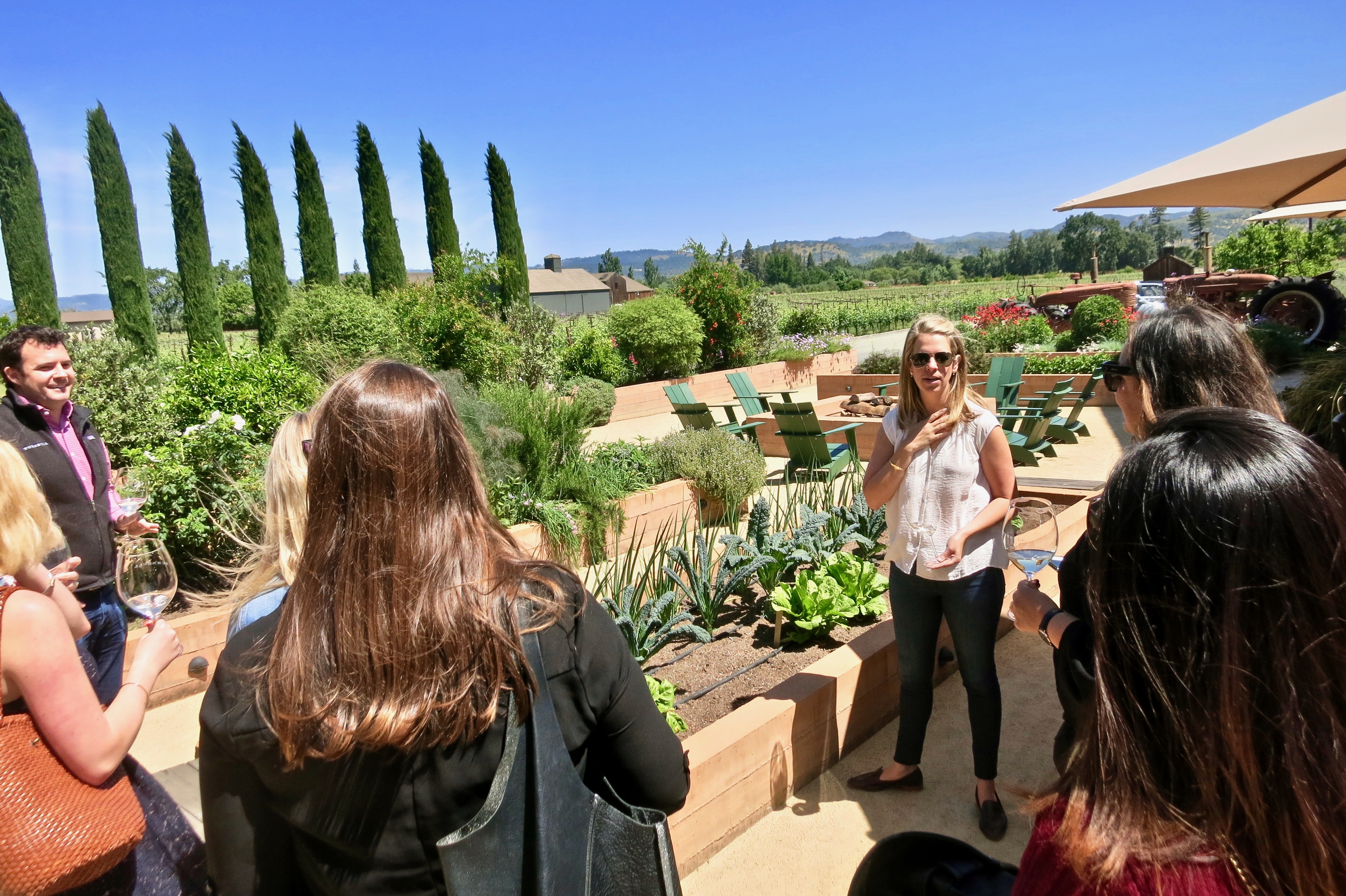 As our group finally gathered, we walked into what once was a parking lot, but now a beautiful sitting area lined with vegetable gardens, as Zoe told us a little about Turnbull. Turnbull was originally owned by Architect William Turnbull over 30 years ago, and was subsequently bought by Zoe's family in 1993. They kept the name Turnbull in homage to William and continued to carry his legacy by making the best wine possible. Although Turnbull consistently created fantastic wines, to Zoe it felt like they were missing something that resulted them in falling behind among their peers. The reality of the situation was, Turnbull, despite making great wines, did not have the same hospitality vibe as many of the other wineries nearby, and it didn't feel like they were welcoming people into their home. Zoe overtook the winery a little more than four years ago to completely rebrand and redesign the space into a spot where they could provide both quality wines and hospitality. What resulted from her leadership was a full transformation including changes such as transforming the original winemaking facility into a fully decorated tasting room and art gallery, with collected works from the family to vegetable gardens used for newly created food and wine experiences. However, would all the new additions truly take them to a new level? We suppose only time would tell.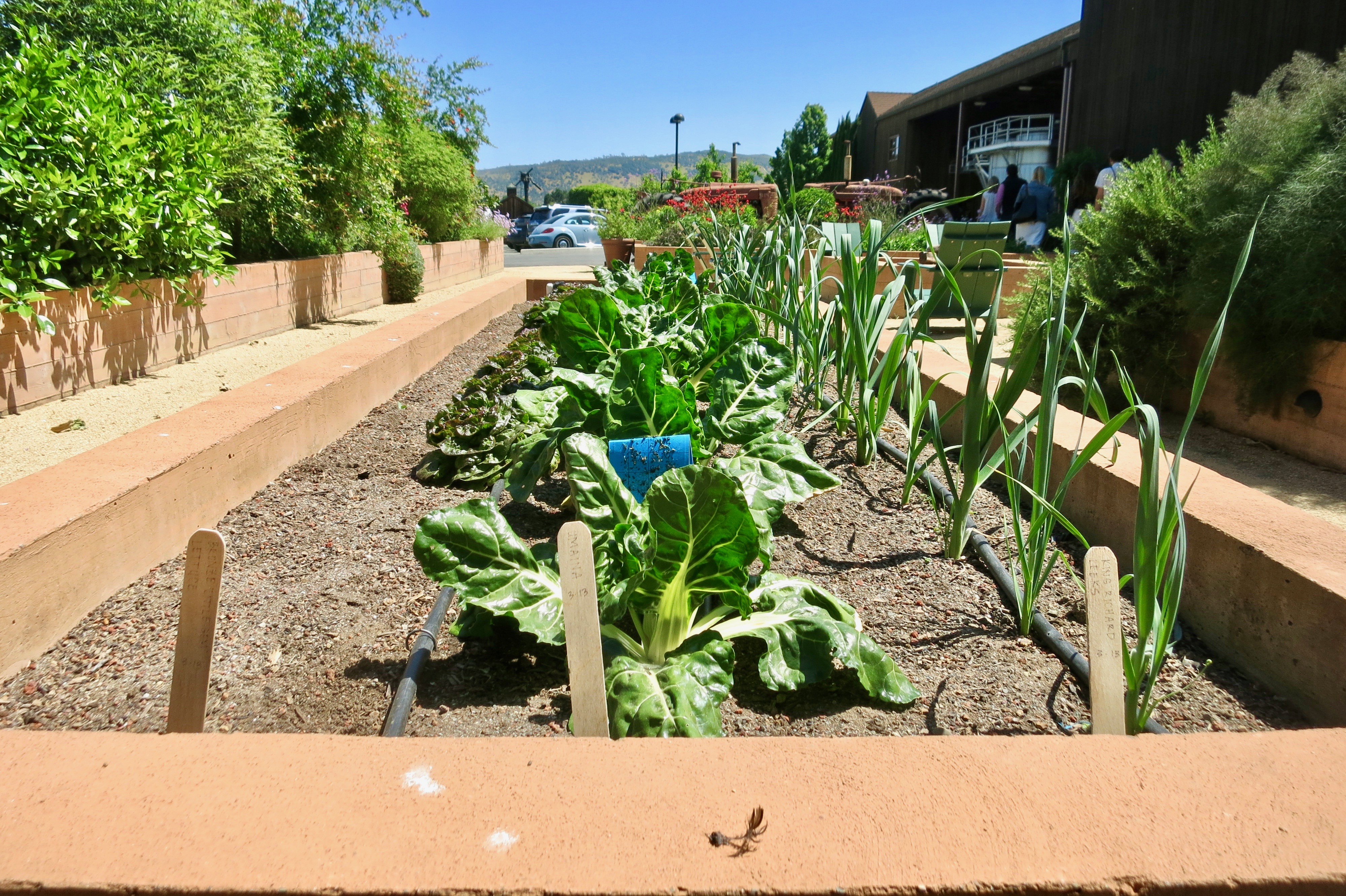 We moved on to meet Winemaker Peter Heitz in the barrel room and stopped by his blending office. Luckily for us, we caught him in action of testing sulfur levels in the wine which was quite fun to see.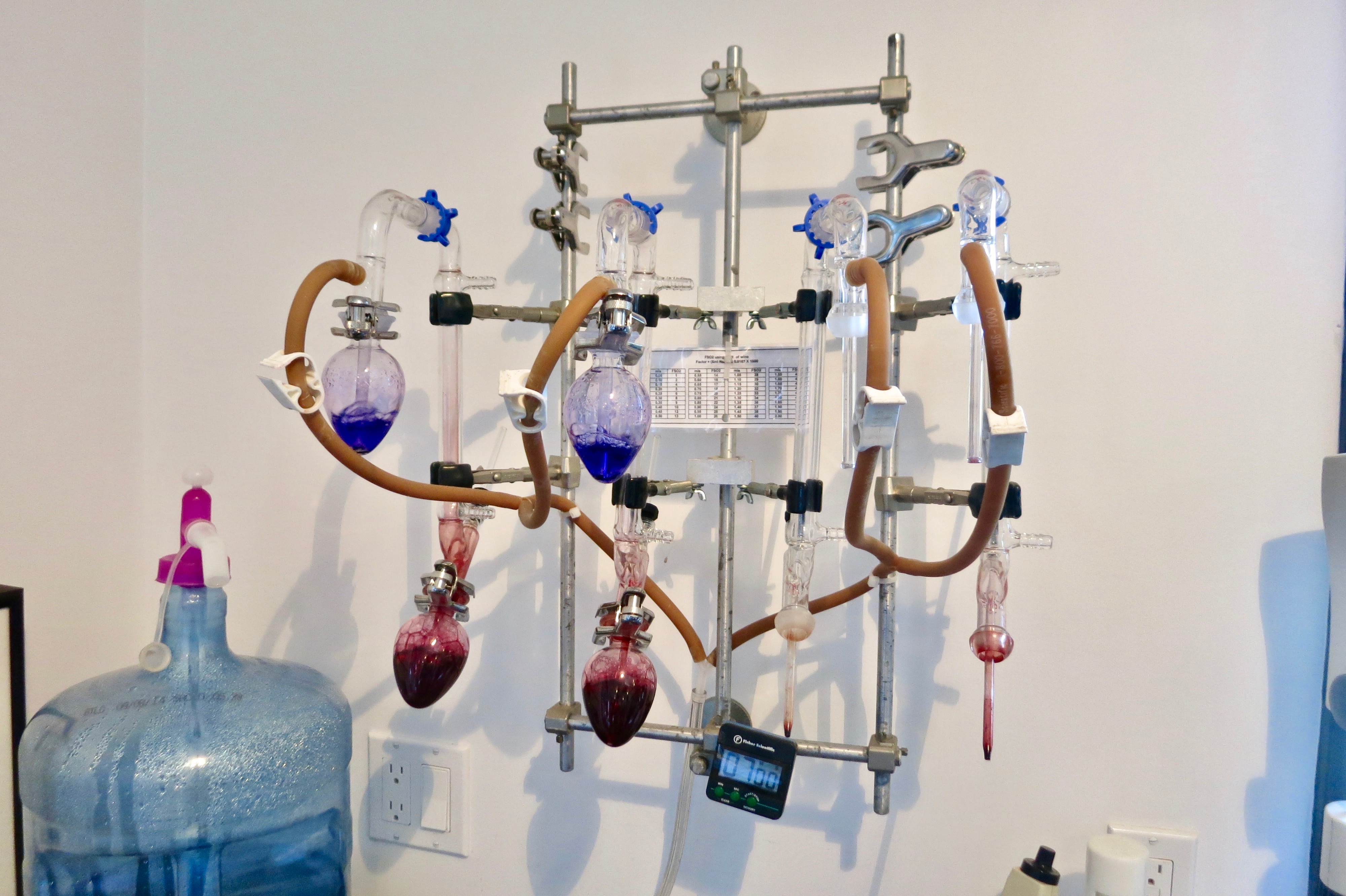 As a former winemaker for Beringer's Reserve wines, Peter Heitz has been at Turnbull since 2007 and is the winemaker behind the 100 point score 2010 Fortuna Vineyard Cabernet Sauvignon. What we found most compelling with Peter is that he educated the group in a manner that all could understand. He would explain the processes of winemaking by finding real world comparisons so that everyone could get an idea of what exactly went on. Some notable stylistic practices that he does that we found interesting was that when he tasted grapes, he would taste for the texture of the grape more so than the flavor and was often thinking of how the wine would feel on the palate. Another one was he was never too concerned on how the oak would treat the wine, and he rather just enjoyed the process of letting nature take its course and adjust after. He noted that "tasting a wine that has been sitting in oak is like opening Christmas presents, you never know what to expect and that's what I look forward to most." Despite his accomplishments, he was quick to credit his team, saying that he wouldn't be able to make wine of this caliber if it wasn't for the farmers he works so closely with.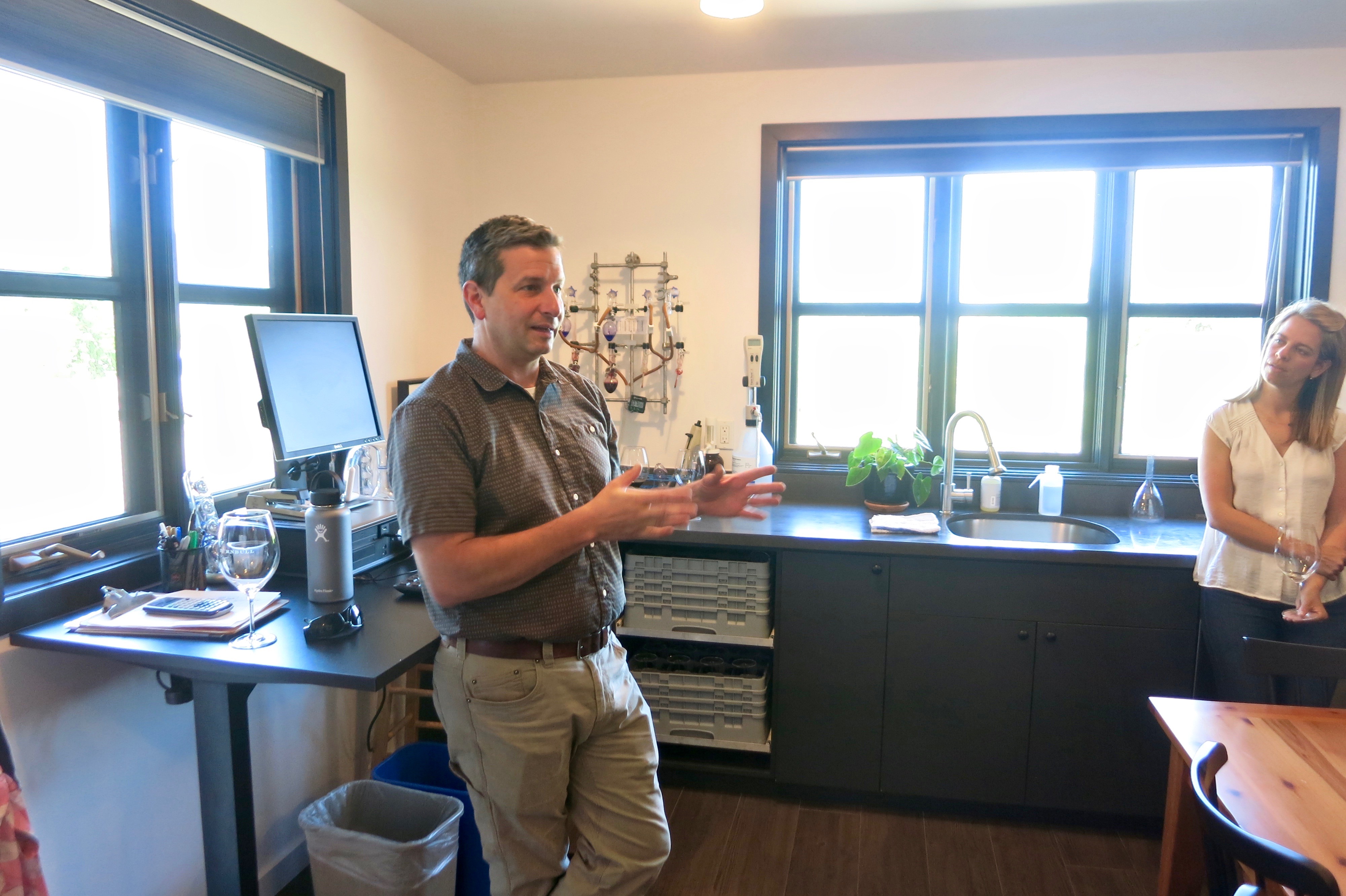 After giving us a thorough talk on winemaking, we ventured in the barrel room for some barrel samples. First up was a barrel sample of the Cabernet Sauvignon 2016. It should be noted that this was the first time we had such a young barrel sample so we weren't quite sure on how it would be, but upon first sip it was everything we expected it to be. Extremely blue fruit dominated, short on the palate and very little oak influence (a very yummy alcoholic grape juice).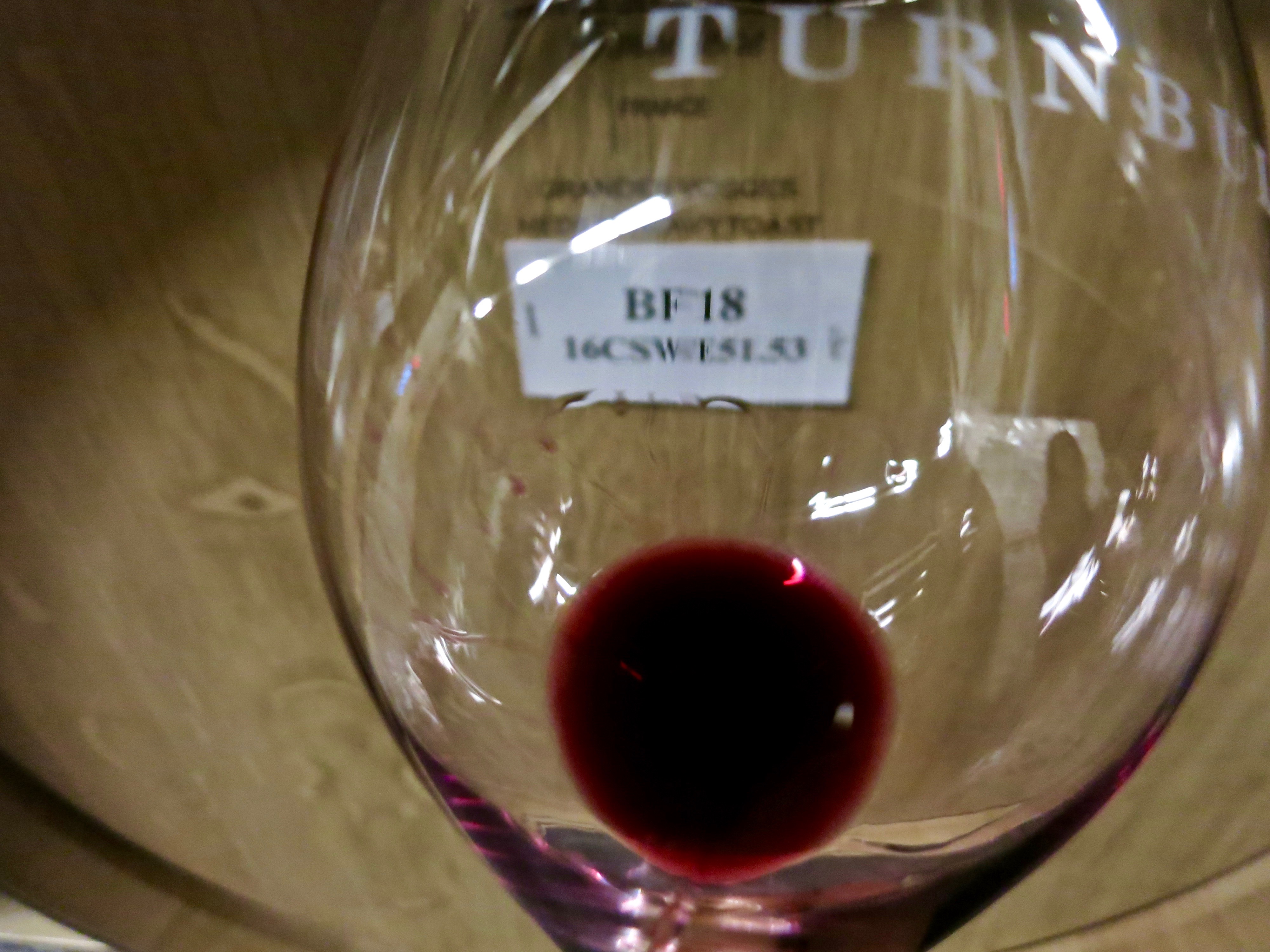 Peter went on to explain that he was rather happy with how this particular barrel had turned out and was hoping that the oak would eventually lengthen out the wine in the coming months. To show us exactly what he meant, he moved on to give us a barrel/tank sample of the 2015 Fortuna Vineyard Cabernet Sauvignon that was ready to be bottled. Much richer in the palate, with a core of blue and black fruits, the oak influence definitely had elongated the body and had softened the wine. Peter said the good thing about Turnbull was having their own bottling line, which allowed him to bottle whenever he felt like the wine was ready and didn't have to wait on anyone's schedule. Big props to him, because the wine was definitely a winner, and it should be great when released.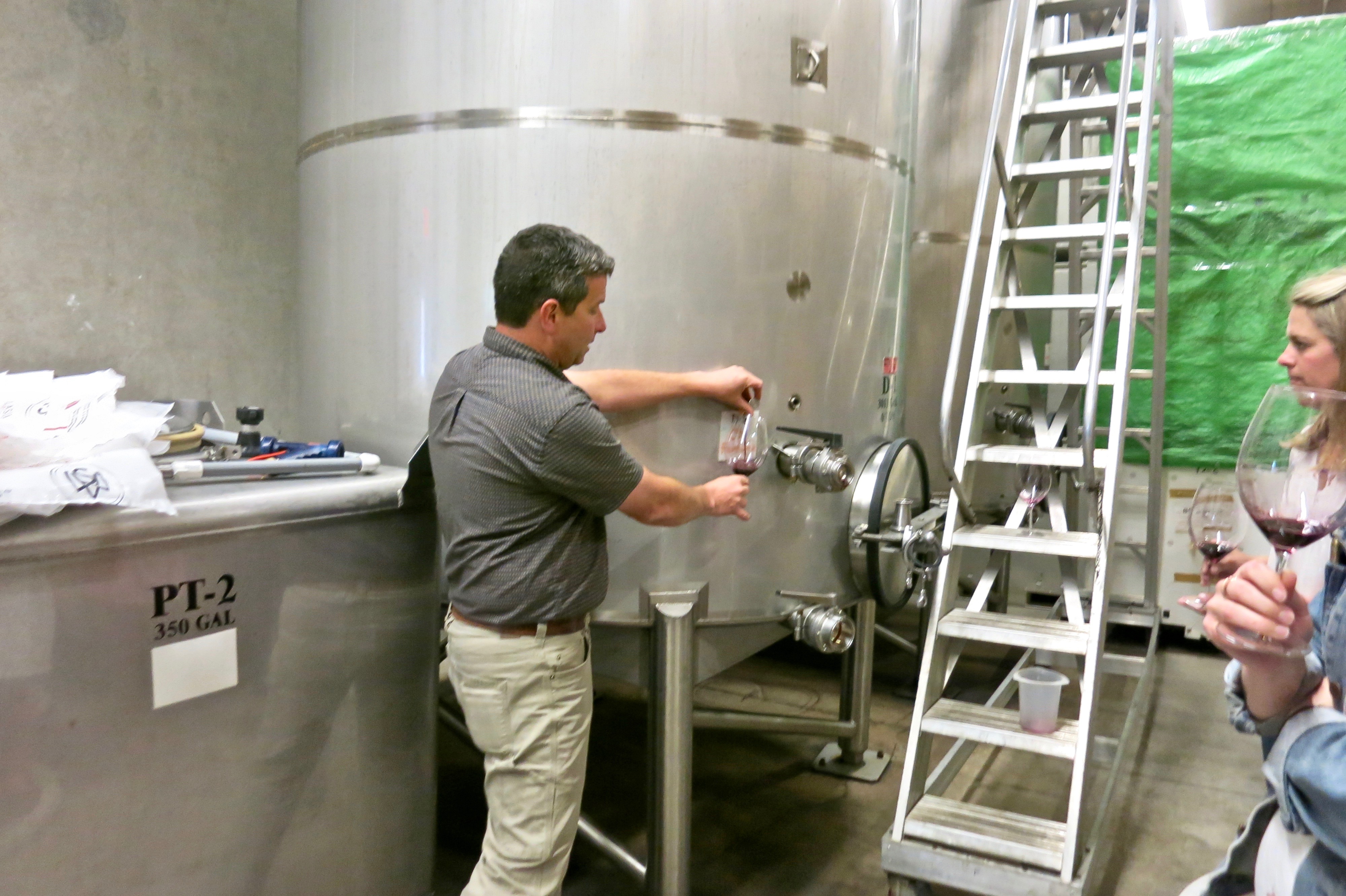 With our fun in the cellar being over, we went back outside to the vineyards to a patio set up for a dining experience. While we waited around and munched on some delicious appetizers, we were all given a chance to try their Rosé of Cabernet Franc.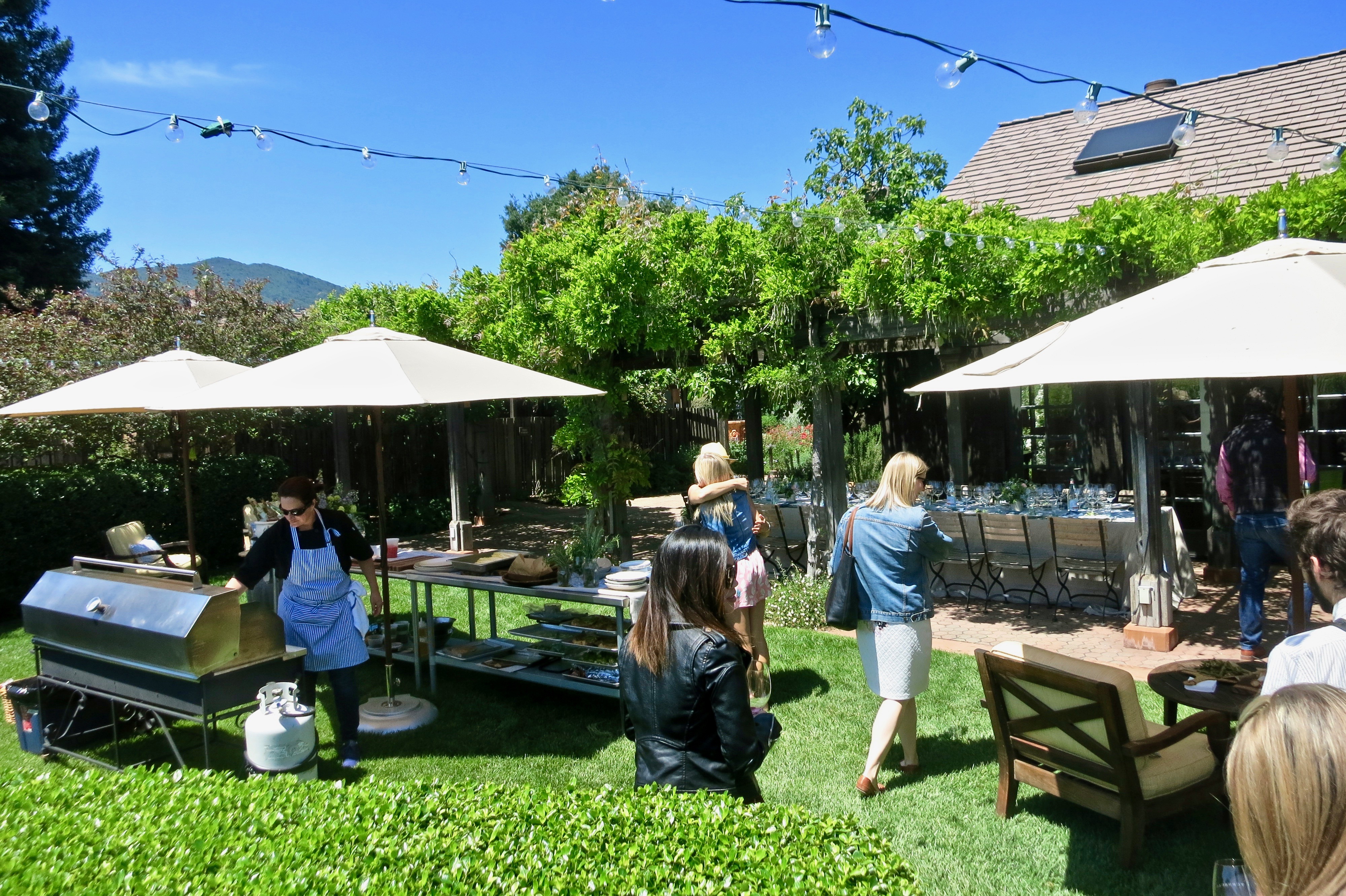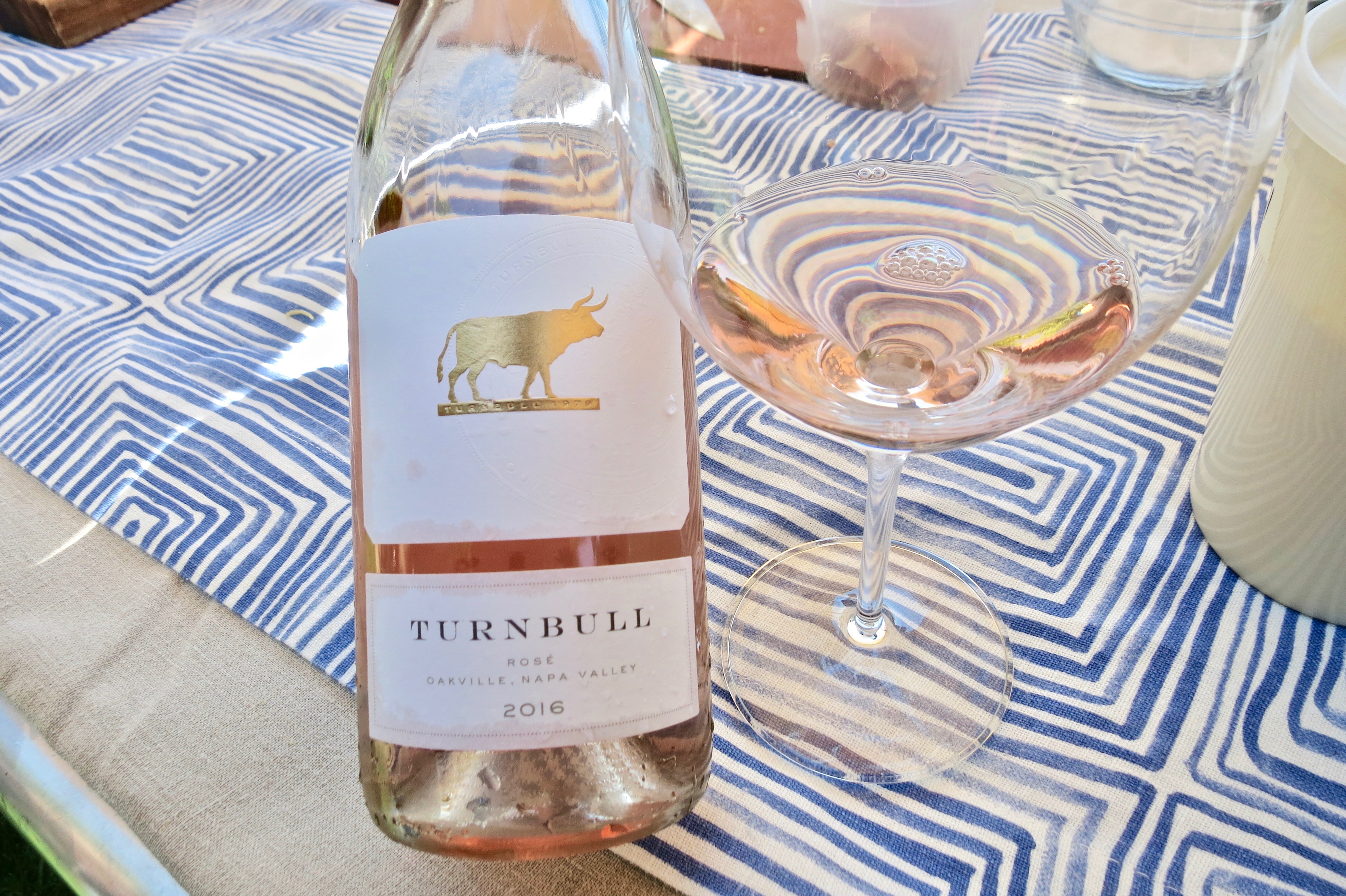 Turnbull Rose 2016 – Beautiful color, vibrant and fresh notes of peach blossoms, strawberries, peaches, guava and river stone. Gentle on the mouthfeel, it finishes with rather gentle with fresh acidity. Rather elegant and delicious. 92/100 points at $36/bottle.
Feeling rather impressed already, we were beginning to get excited about tasting the reds. Within a few short minutes, we were seated at the beautiful dining table overviewing the vineyard. The food was provided by Jessica Lasky Catering, who is a boutique caterer that specializes in local and seasonal ingredients with a rustic charm (pretty much perfect).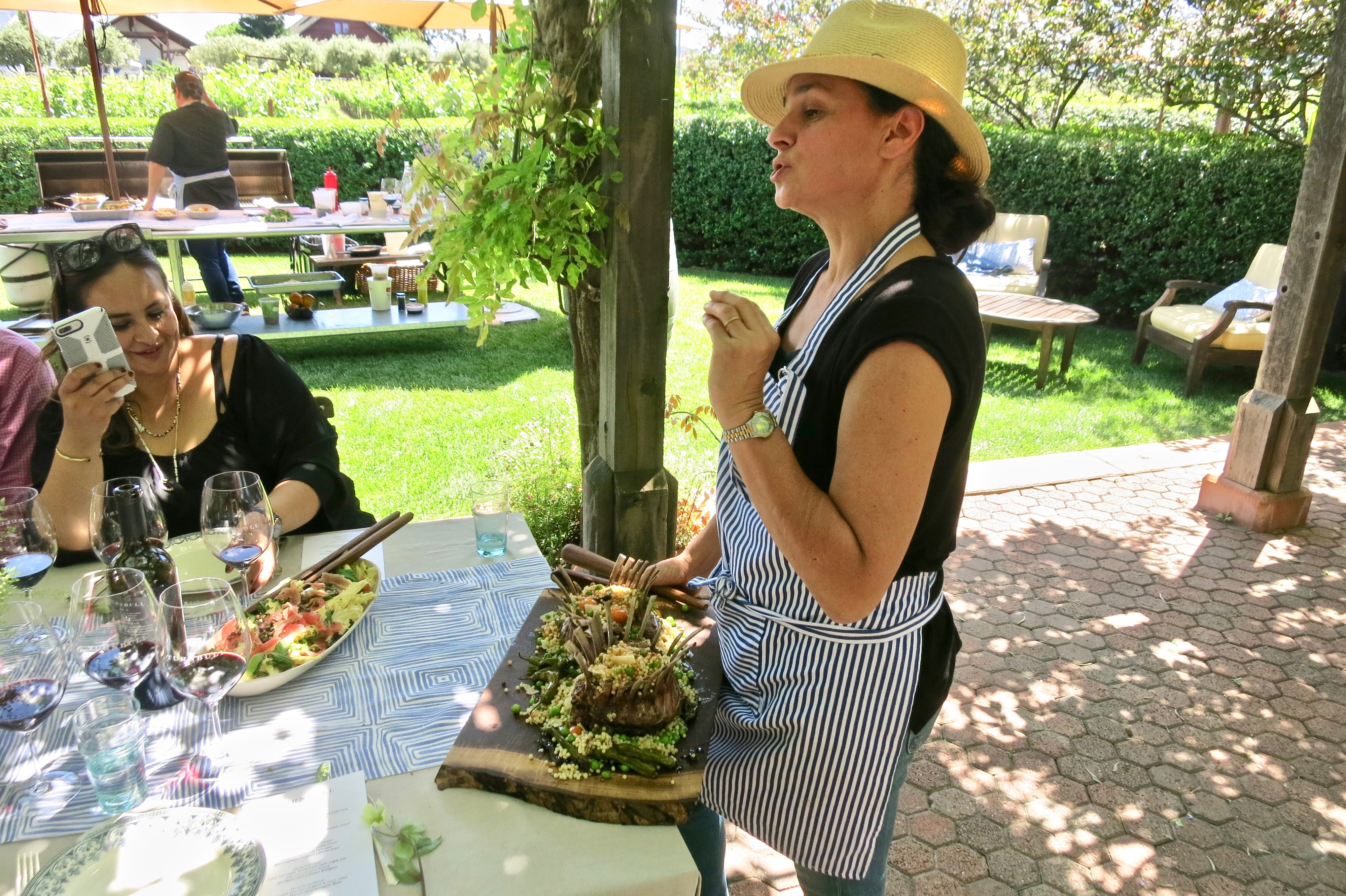 Each dish was fresh, well thought out, and seasoned beautifully to match with our wines. An extra bonus, the food never ran out, and there were more than enough food for everyone. When we asked Zoe how she found Jessica's catering business, she said that she was scrolling through Instagram and came across a charcuterie and cheese plate she really liked, and thus, a beautiful friendship was born between Jessica Lasky Catering and Turnbull Wines.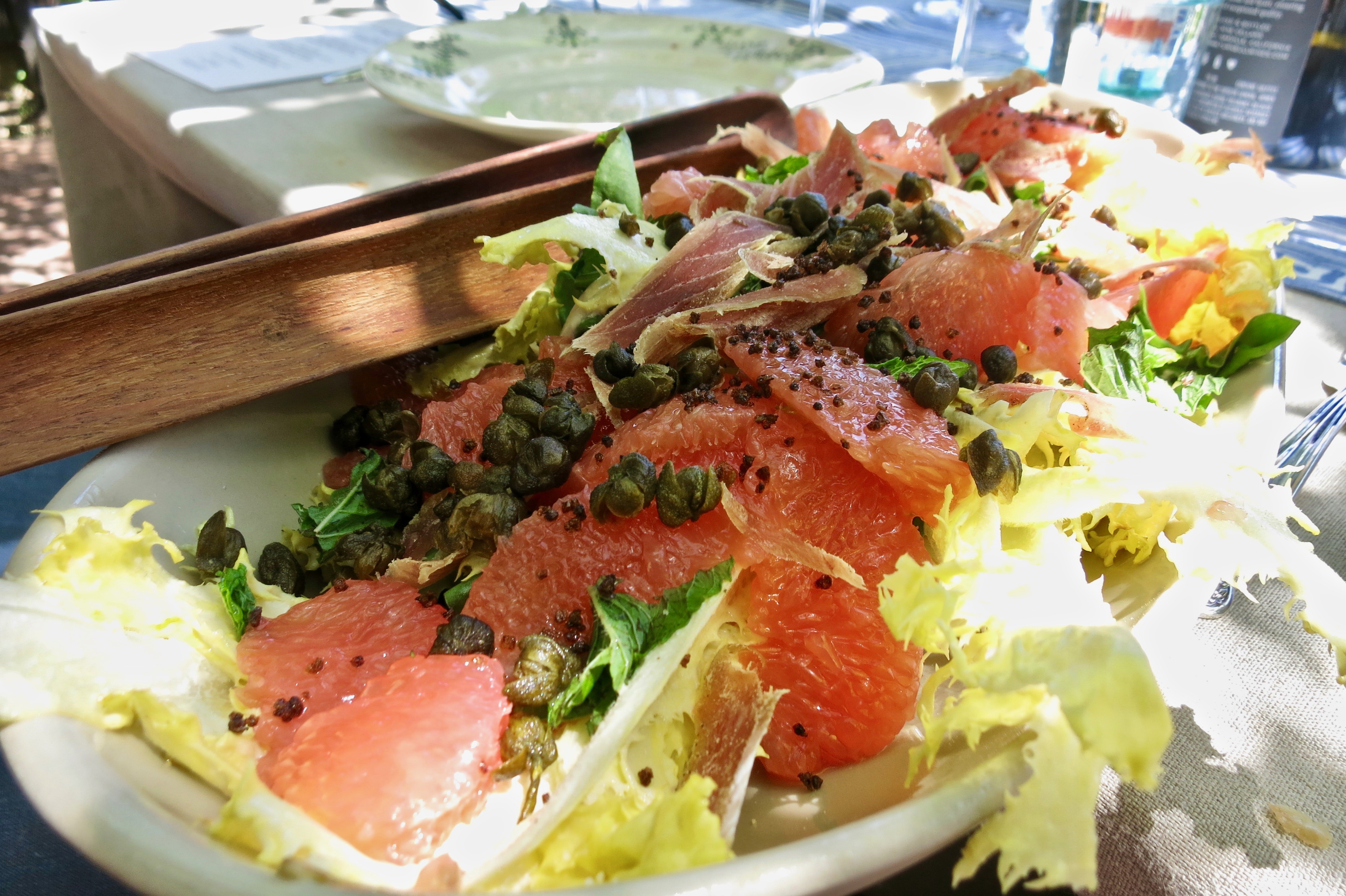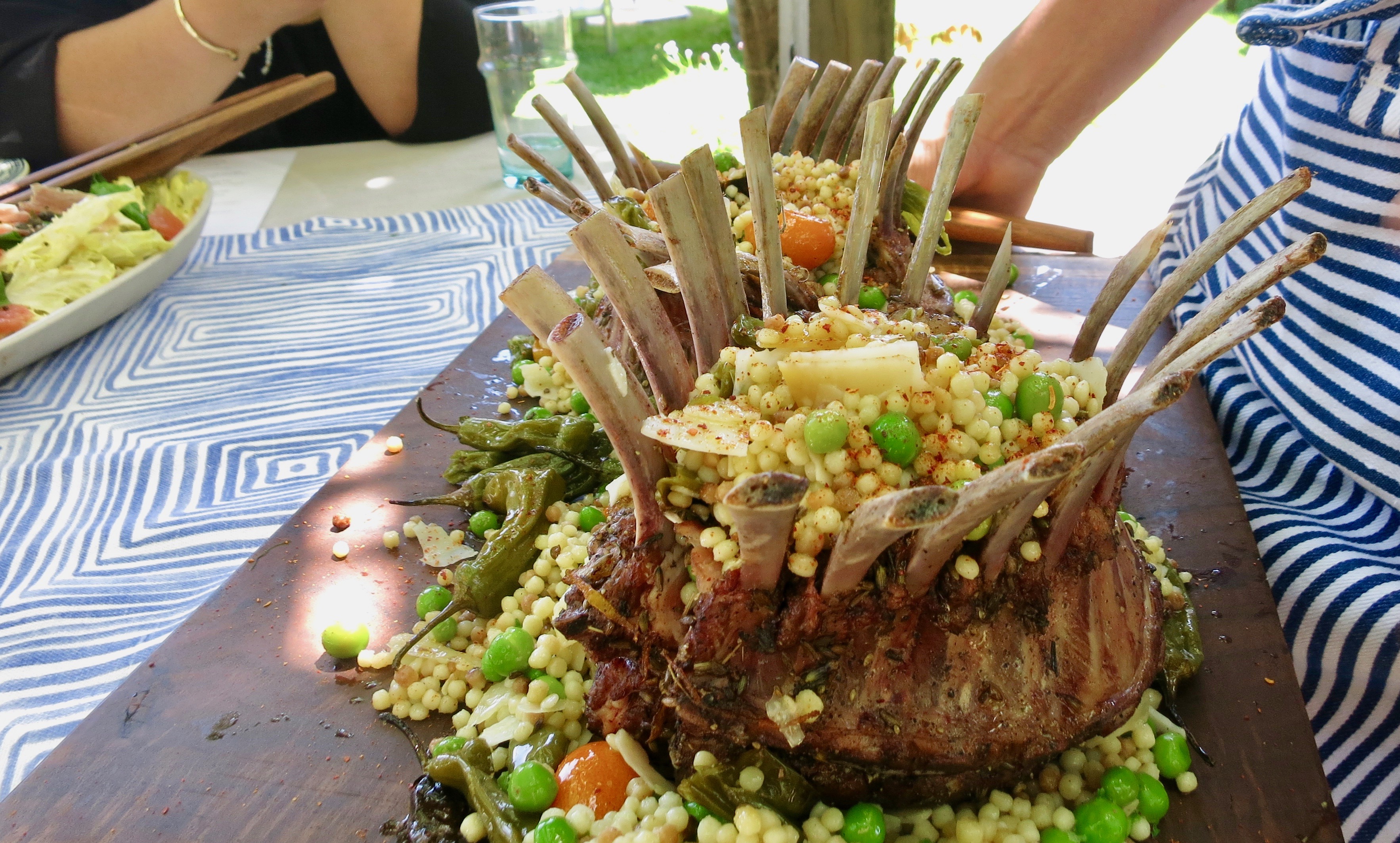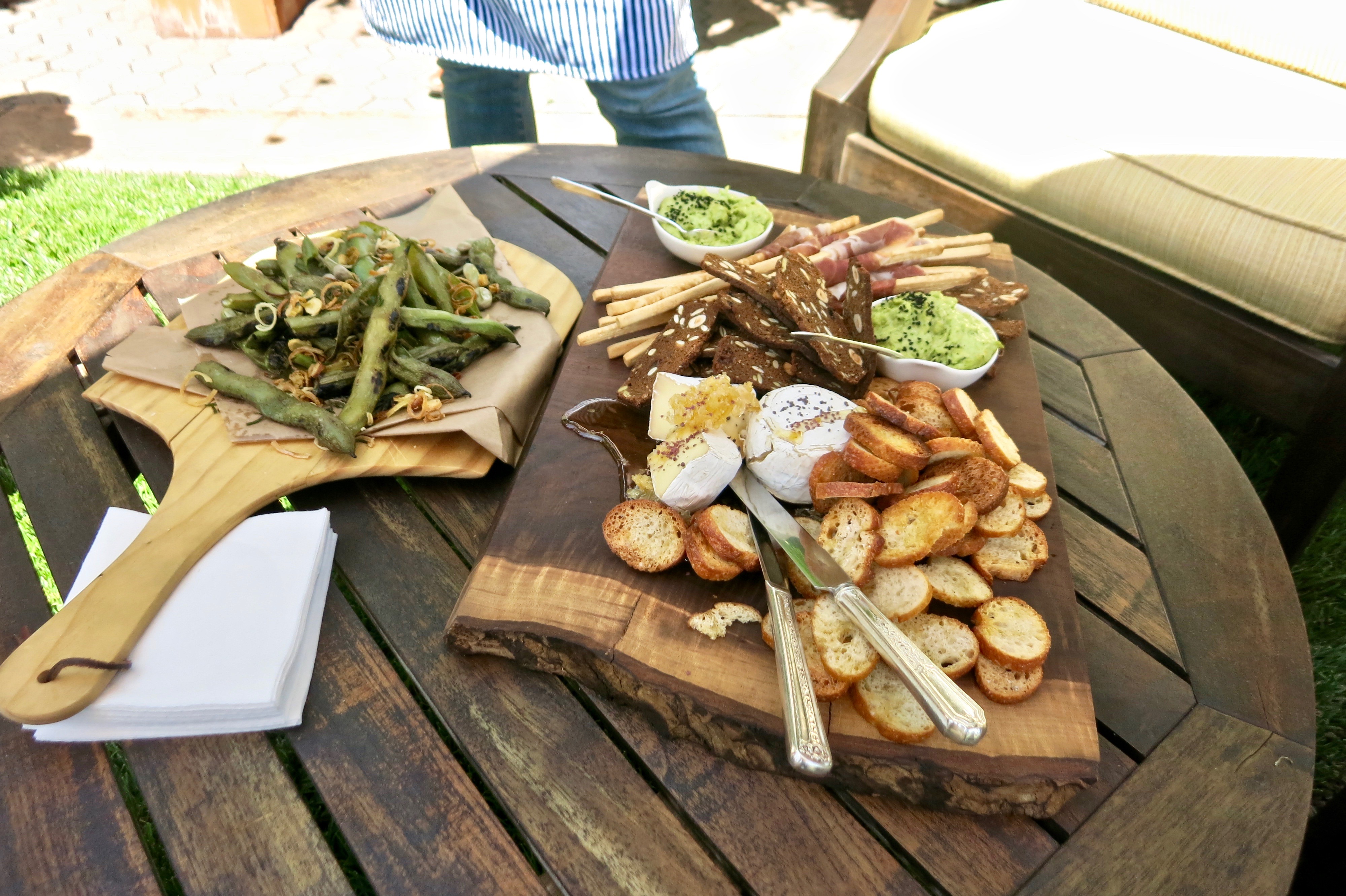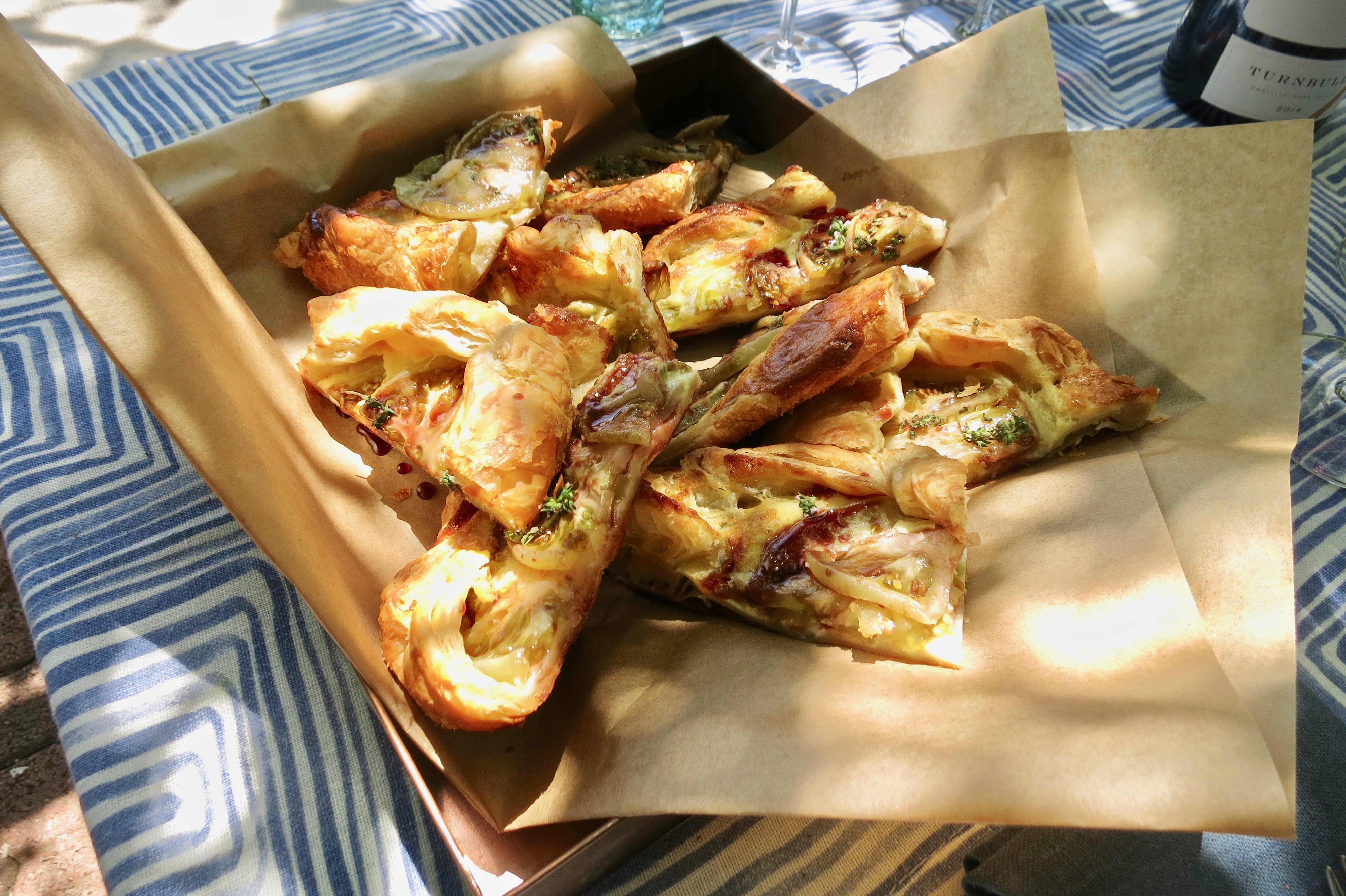 While we really enjoyed the food and company, we were here for the wine, so after eating a little bit, we had to regain focus.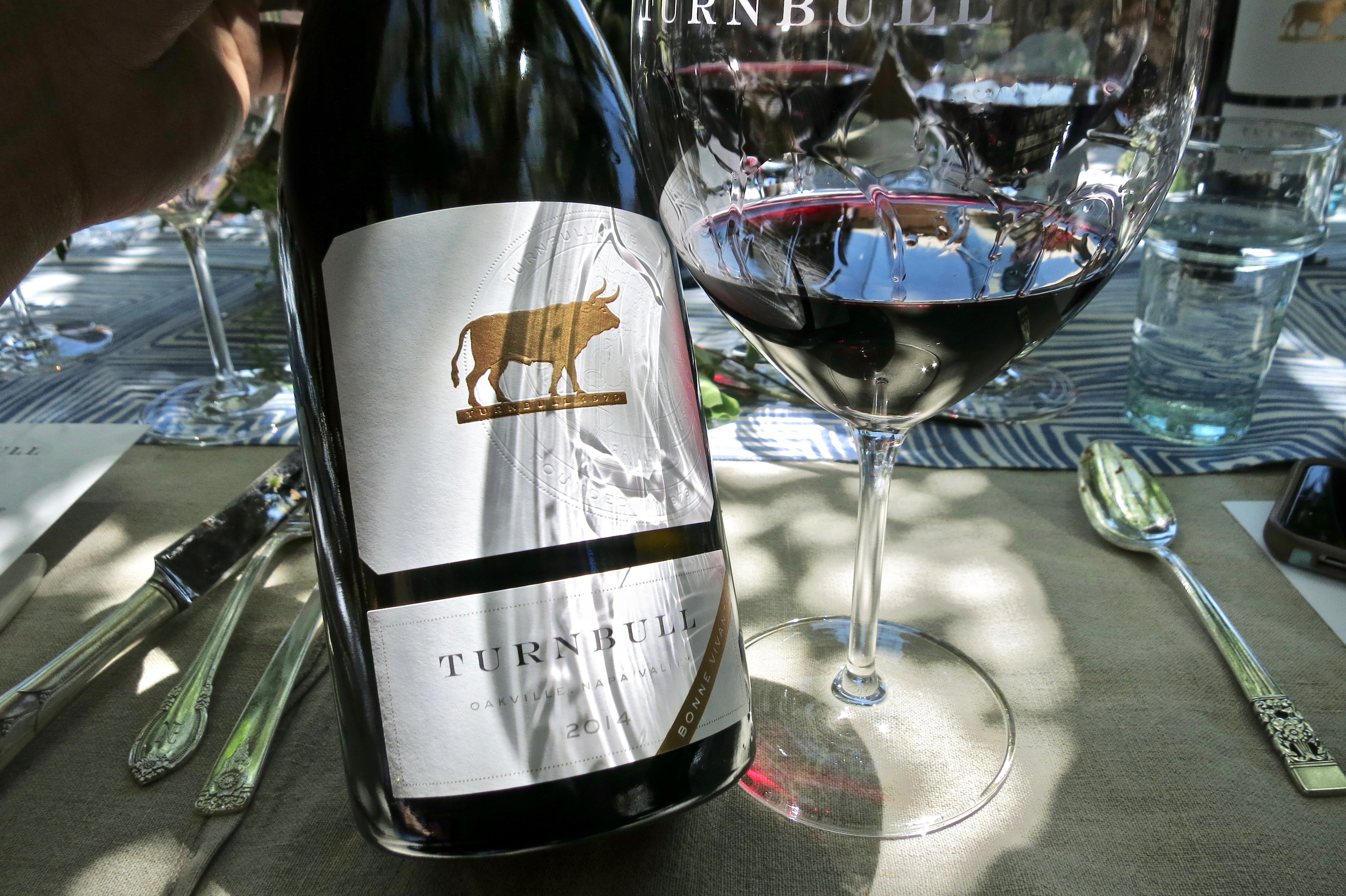 Turnbull 2014 Bonne Vivante Red Blend – 62% Cabernet Sauvignon, 15% Syrah, 10% Lagrein, 10% Malbec and 3% Cabernet Franc. Yes, that's correct, Lagrein. Originally thought to be something close to Malbec, Peter asked it to be studied forensically when it just tasted different, and it turned out to be Lagrein. Notes of blueberries, blackberries, cassis, spiced plum, mocha, damp-earthy undertones and baking spice. Round on the mouthfeel followed with a creamy mid-palate that eases into a smooth and long finish. Great acidity to kick. 94/100 points $75/bottle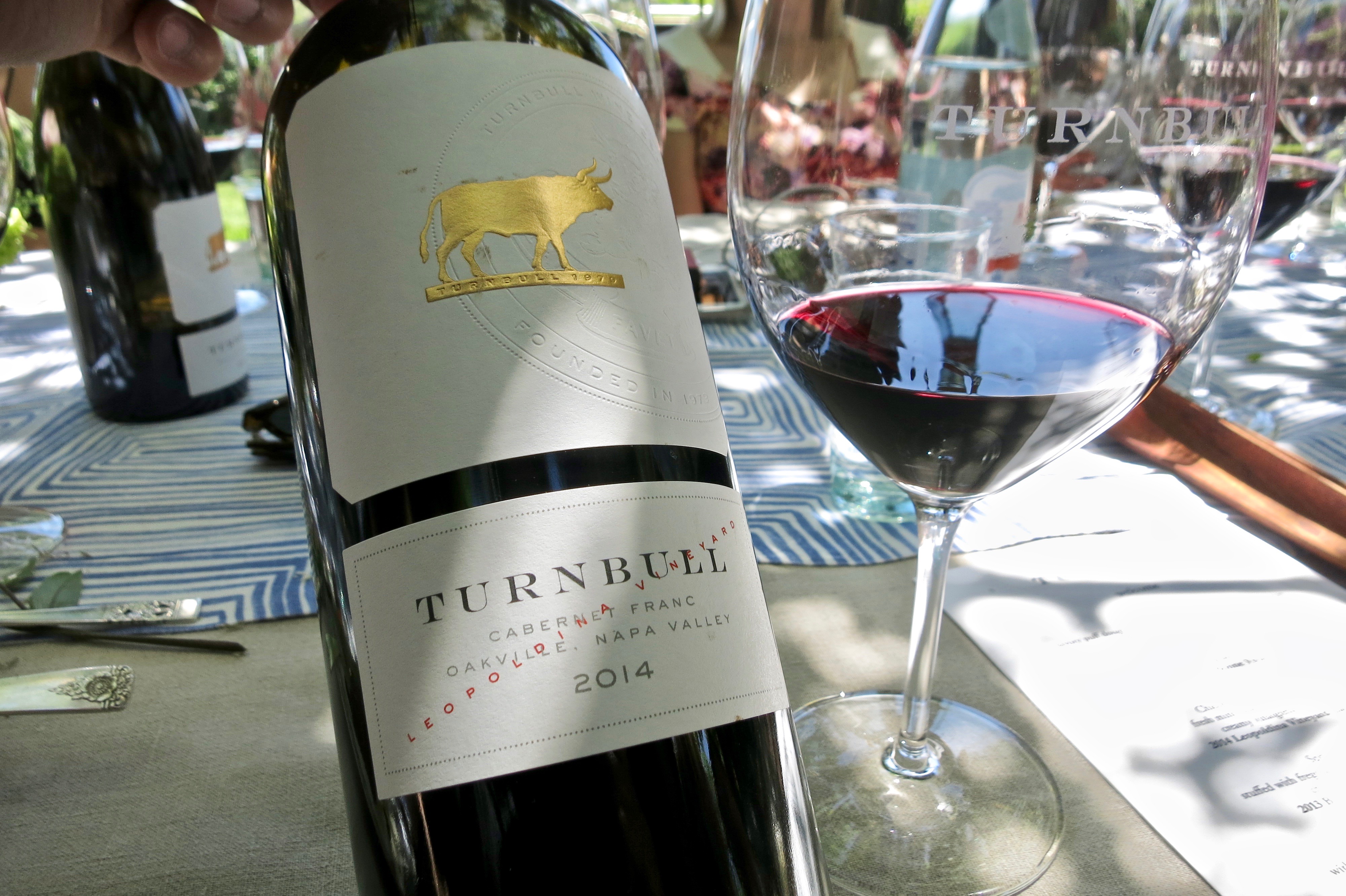 Turnbull 2014 Leopolinda Cabernet Franc – Intense aromas and beautiful dark garnet color, notes of raspberry, mocha, red currant, forest floor, red cherries and red florals. Great intensity on the mouthfeel, beautifully structured with a firm acidic backbone and integrated tannins to finish. 94/100 points at $110.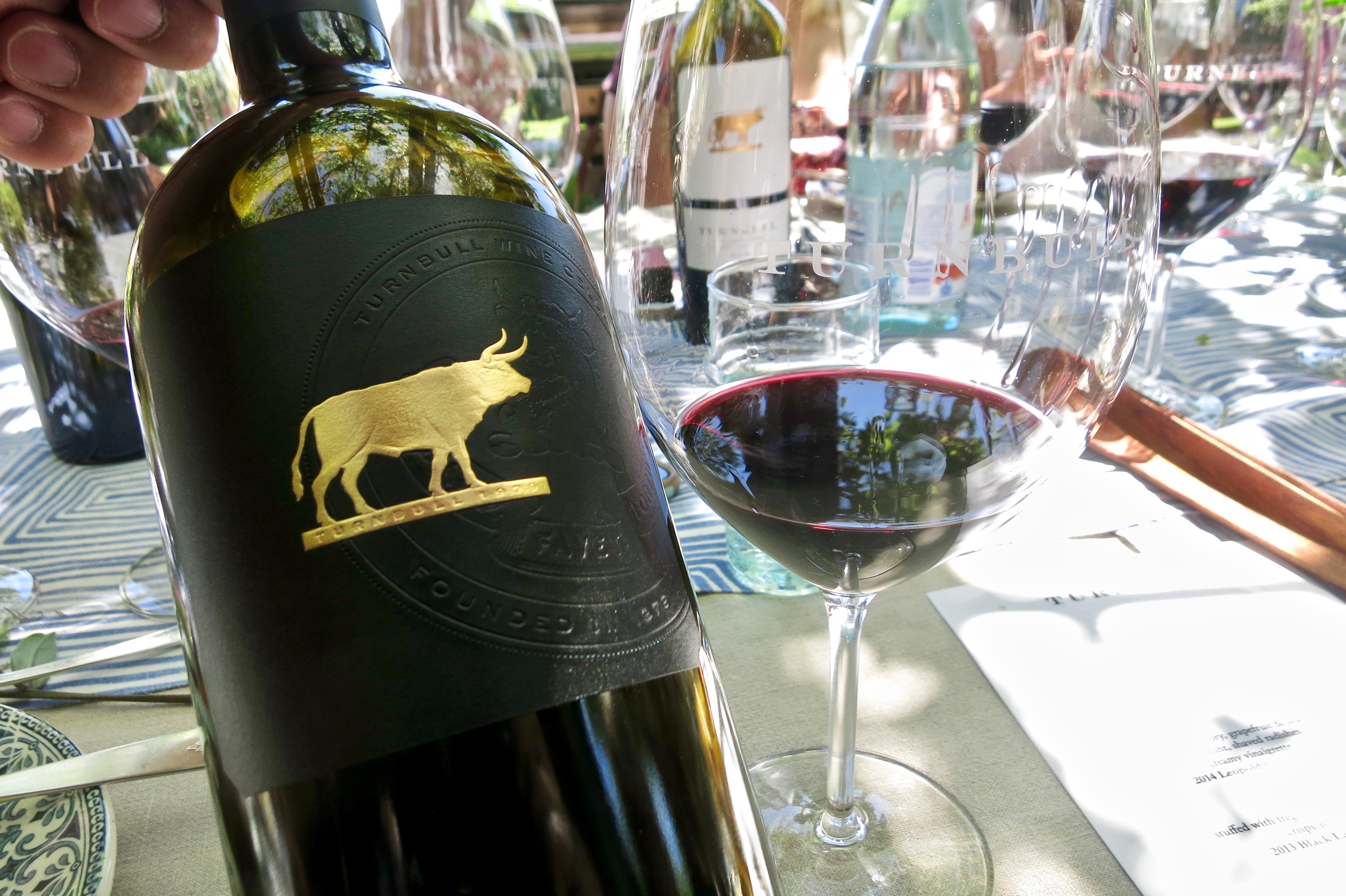 Turnbull 2013 Black Label Cabernet – The flagship of Turnbull. Classic Oakville. Notes of blackberries, cassis, mocha, dried herbs, tobacco, pencil shavings, mocha and cedar spice. Rich mouthfeel with an elegant mid-palate with a floral finish. Power and finesse in a bottle. 95+ points at $225/bottle.
(This concluded our tasting)
While we all sat around the lunch table and chatted amongst each other over some dessert, we found ourselves impressed with Zoe's level of being in-tune with social media. From finding her caterers and building an important relationship with them, to utilizing them for a fantastic experience to continuing to showcase a side of Turnbull, the transformation was quite a feat. To be honest, we followed Turnbull years ago on Instagram, and their social media presence was nothing but a faint whisper. But, to Zoe's credit, the revival of Turnbull has been great, and we're fairly confident that she will continue to make Turnbull a family-oriented experience that everyone can enjoy.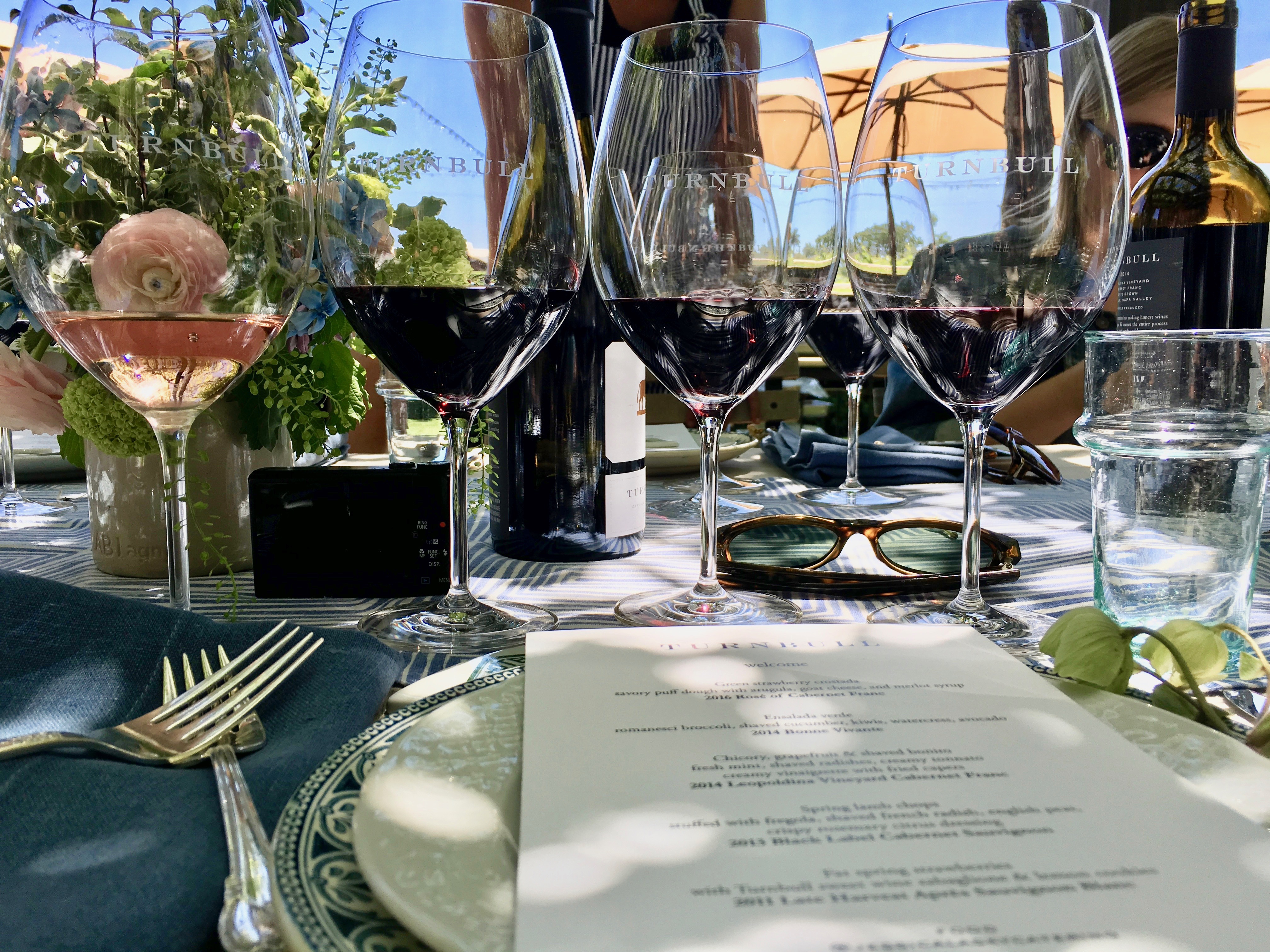 We want to thank Magnum PR for allowing us to accompany them on this marvelous experience and Zoe John for the amazing hospitality. The revitalized experience at Turnbull is definitely a "gem" in plain sight in the powerhouse AVA known as Oakville.
—Bonus—
On our way out after purchasing wine, we were not only given goodie bags of the 2016 Josephine Sauvignon Blanc, but also some delicious homemade  jam using their fruit trees from the winery! Also, Burroughs Blind, Director of Operations & Sales, rushed out a glass of their single vineyard Cabernet as an extra treat before we left!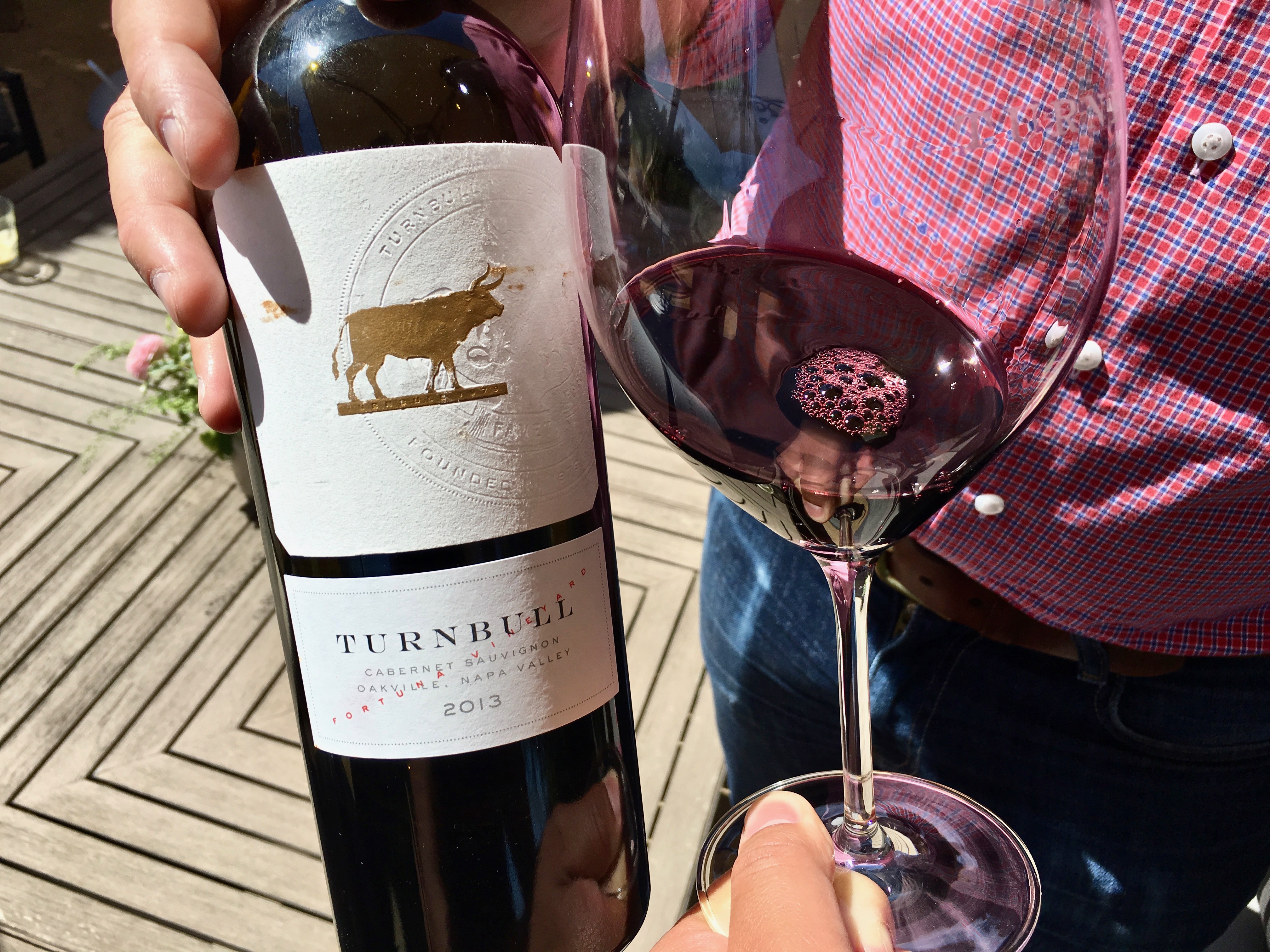 Turnbull 2013 Fortuna Vineyard Cabernet Sauvignon – Very much similar expressive nose to the Black Label yet slightly more energetic and bright. Notes of blackcurrant, raspberries, mocha, blueberries, crushed gravel, black cherries and toasted oak undertones. A little softer than the Black Label on the mouthfeel, but by no means a super gentle wine. Intricately structured, grippy tannins and a fine amount of acidity should make this quite the wine to enjoy over many years. Another excellent effort. 94+/100 points at $225/bottle.
TheWineGuys Recommendation Level: Highly Recommended
Turnbull Wine Cellars
8210 St Helena Hwy, Oakville, CA 94562
707.963.5839
Tasting Fee: $40-80/Person