With the growth and resurgence of wine consumption in the latest years, many athletes and celebrities have been adding their names to wine labels as another source of income. With this shift in wine marketing, more often than not, the wine quality doesn't represent the same amount of prestige behind the celebrity names. However, sometimes, you find a celebrity who cares for the quality and art behind wine, and what comes out of it is a big name behind a great wine.
Red Stitch Wine was founded by three families, the Aurilias, Miceks, and Roberts families through years of friendship and wine tasting together. After Rich Aurilia and Dave Roberts retired from Major League Baseball in 2008, they sought out to really get serious in entering the wine business. Having multiple tastings with famous winemaker Rolando Hererra (Mi Sueno, Baldacci, Noemi, etc.) they developed a great relationship with him, which eventually led into the partnership as winemaker of Red Stitch Wines. Since their inaugural vintage in 2007, Red Stitch really established themselves as a boutique producer of world-class wines with big celebrity names behind it, while giving a subtle nod to their baseball background with the red stitches that cover a baseball.
We managed to come across wines from Red Stitch a couple of years back, and found their wines to be incredibly well made and we were fortunate enough to try their recent vintage releases.
Red Stitch Wine 2013 Chardonnay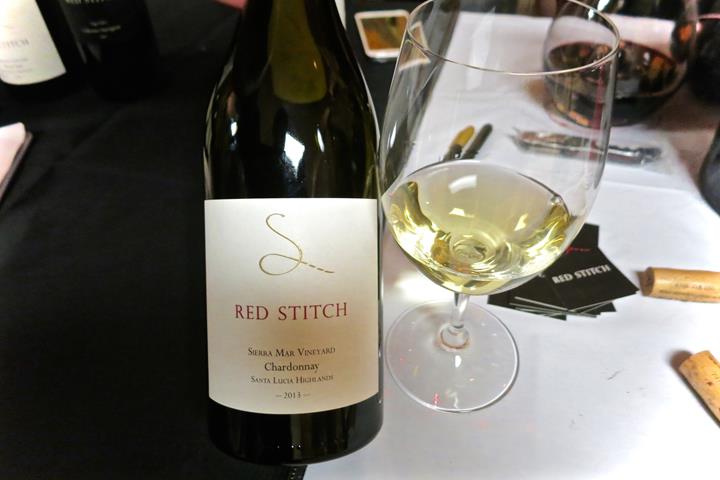 The Red Stitch Chardonnay was a new varietal that we didn't try from Red Stitch before, but it came with a beautiful bouquet of brioche, lemon, tropical fruits and toasty almonds. The palate featured gorgeous notes melon, butterscotch, stone fruit that was balanced by crisp acidity notes of green apples and lemon. We really enjoyed the balance of oak, tropical notes and the really refreshing uplifting acidity that gave the wine a nice balance and structure. We gave this 92/100 points at $50.
Red Stitch Wine 2013 Pinot Noir "Soberanes Vineyard"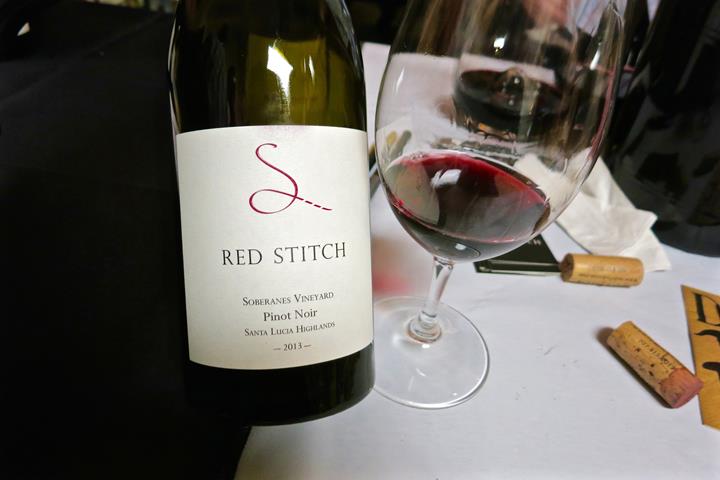 This single vineyard Pinot Noir came from the Santa Lucia Vineyards, a naturally cooler climate, and what produced from it was a wine that was sensual and soft with a gorgeous depth and layer of terroir. The aromas of the Pinot Noir were elegant with notes of rose petal, strawberries, red berries and dried herbs. The palate showed notes of strawberry, red cherries, black currant and baking spice. A more subtle take on California Pinot Noir, this boasted some flair of almost a Burgundian style, but still holding true to a California root with great balance and structure with the fruit leading the way. We gave this 93/100 points at $52
Red Stitch Wine 2013 Pinot Noir "Sierra Mar Vineyard"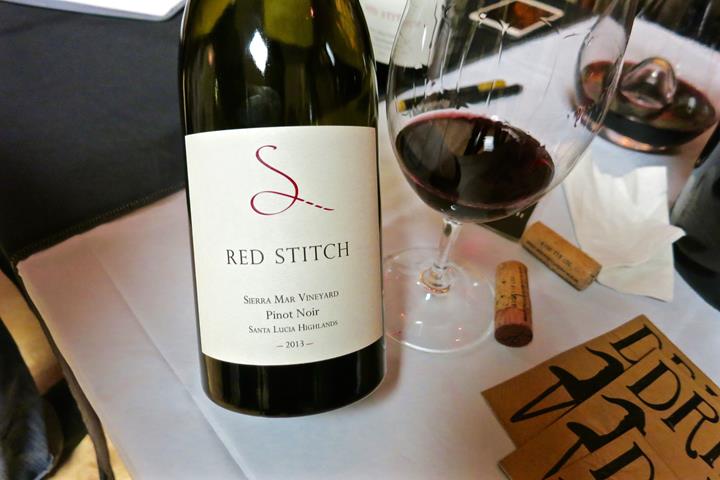 Another of the single vineyard's, this is claimed to be the "Cab's lover Pinot" and it certainly did live up to the name. Deep aromas of cherry cola, black tea, baking spice, herbs lead into dense palate notes of black cherries, black currants, spiced plums, spice and oak. We really enjoyed the rich depth and layers to this Pinot and the beautiful integration of tannins. We gave this a 93+/100 points at $52
Red Stitch Wine 2012 Cabernet Sauvignon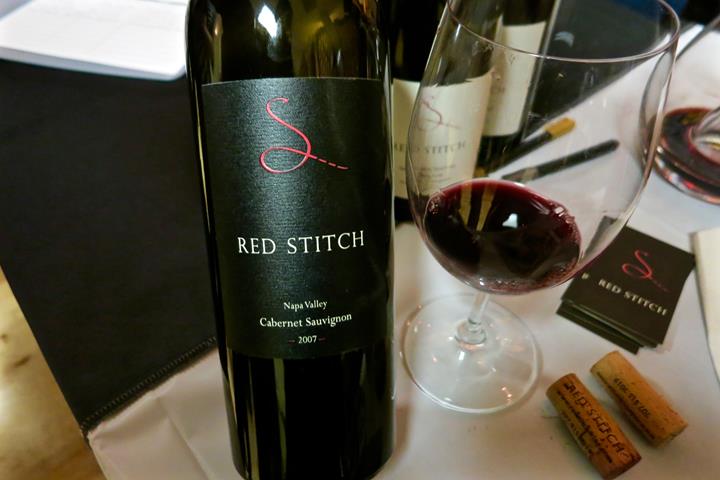 The flagship of Red Stitch Wines, every Cabernet released to date has contained anywhere from 1-5% of Malbec in it, as a tribute to where the families met and formed a great friendship after an incredible Malbec tasting. Coming from the highly underrated AVA of Coombsville, this Cabernet was showing a beautiful nose of dark berries, dark fruits, currants, vanilla, mocha and baking spice. The palate was full and rich with mouth-coating layers of black cherries, blackberries, mocha, toffee and blackberry jam. The tannins were incredibly well integrated into a gorgeous and silky finish with just hints of vanilla oak. We really enjoyed this expression of bold and finesse and gave this a 95/100 points at $90
The tasting overall was marvelous as we got to talk to Rich Aurilia, and from speaking with him, you could really tell his passion for wine was genuine, and it was properly brought out by Rolando and expressed into the beautiful bottles of wine.
We couldn't be happier for Red Stitch Wine as they have an amazing product, and the only direction we see them going is upwards to stand among the world's best.