One of the best wine events held yearly in San Francisco is the Wine & Spirits Top 100 Event, where all the winners showcase their prized award winning wines for the public. We were lucky enough this year to do media coverage for the event!
It was an amazing event, featuring your well-known superstars, to international giants, and new and upcoming wineries as well. There was food from local restaurants and bakeries to compliment the wines presented during this evening too. The location was set on the top floor of San Francisco's METREON, a gorgeous view with wine, food, and gorgeous views, it was certainly one event not to miss.
We covered over 60 wineries there in the limited time we had, but here were some of our favorites of the night.
Among the heavyweights and powerhouse superstars, a very familiar face came in leading the pack. Penfolds was there in full force, pouring not only their Bin 407 Cabernet Sauvignon, but they poured two vintages of their flagship, the world famous Grange Shiraz. As their pedigree would suggest, the wines were absolutely world class.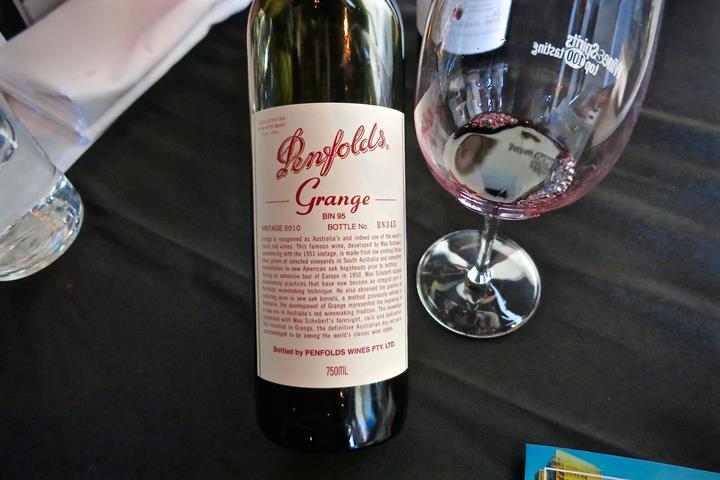 The 2010 Penfolds Grange Shiraz was an absolute stunner, with rich notes of black fruits, tar, spices and chocolate. The potential behind this wine was breathtaking and was such a treat to taste, a great showing of why they deserved to be here.
The 2006 Penfolds Grange Shiraz was a showcase of how world class Shiraz would age over time, and it was absolutely gorgeous. Big notes of mint and blueberry, with a great structure and backbone, velvety finish that shows elegance and power.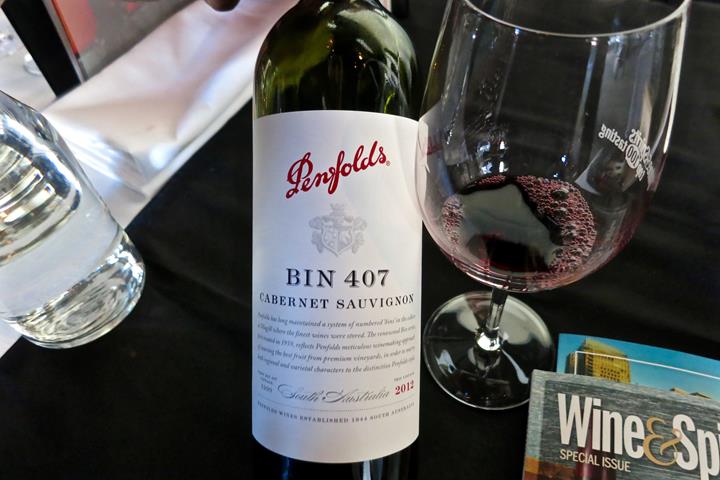 The 2012 Penfolds Bin 407 showed lots of potential with its dark berry core with rocky minerality and fresh cut herbs. While youthful, this was very approachable.
Not to be left behind, there were some California heavyweights in house too pouring some of their signature varietals.
Leading the way was none other than Joseph Phelps, who conned the term "Insignia" instead of naming a wine by its varietals, was no stranger to the event.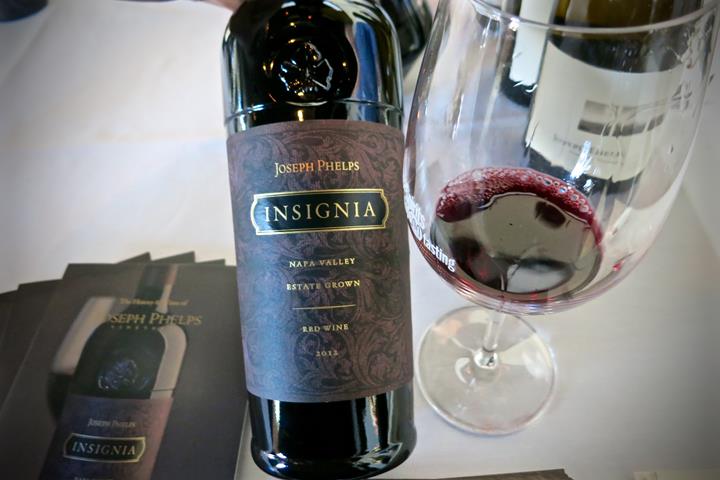 Certainly not needing any praise that didn't already exist, the 2012 Joseph Phelps Insignia was as classic as any of the 2012 greats in Napa. Great ripe aromas, black fruits, blueberries, graphite minerality with plenty of depth and length made this an outstanding showing for the California regions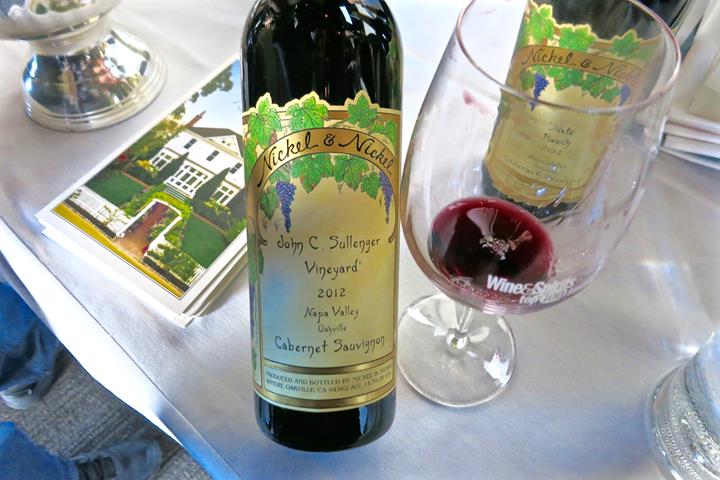 Another of the iconic Napa destinations, Nickel & Nickel came pouring their Oakville Cabernet which we immensely liked. Classic Oakville aroma of cherries, vanilla, great terroir, tobacco and mocha made another great vintage for another winery that is covered in prestige.
While the powerhouse icons were certainly great, there were some great discoveries on new wineries and existing ones with superb vintages. Here are some of the standouts.
Despite 2011 being a tough year for many in Napa, the mountain AVA's thrived, and Keenan's 2011 Spring Mountain Cabernet was definitely a winner. Well structured, elegant, this Cabernet was singing beautifully with notes of cherries, currants, spice and very well integrated tannins.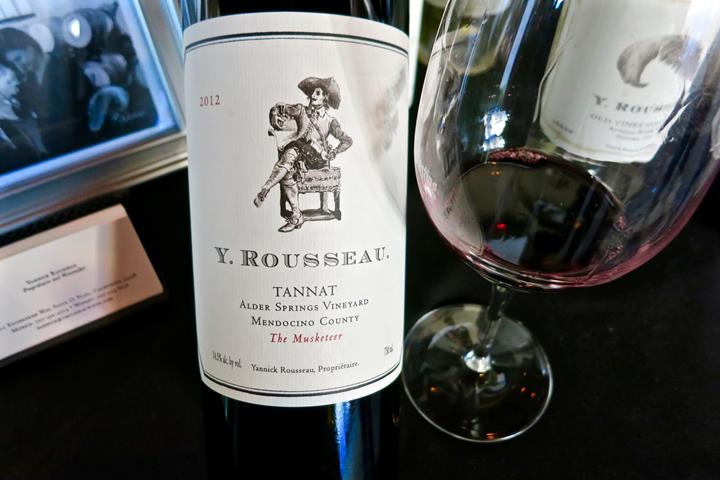 One of the surprises of the night was being able to see some California Tannat at the event. Usually used as a blend, the Y. Rousseau Tannat was beautifully structured, with lots of bold black fruits for weight, rich brown spices and firm tannins for good grip.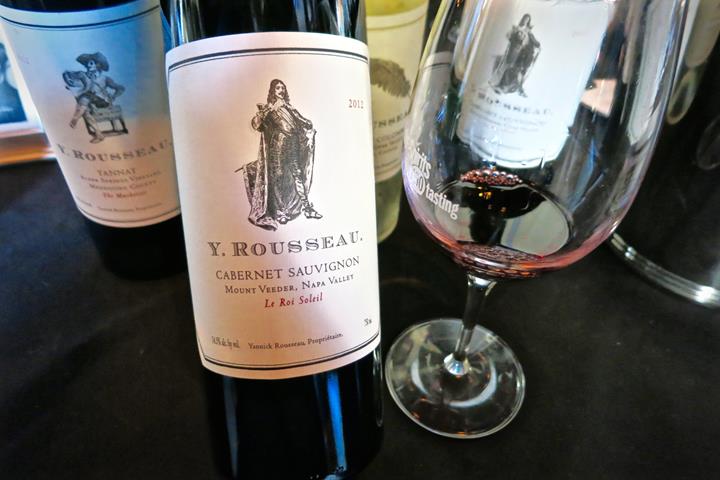 Y. Rousseau certainly did not stop at the Tannat with the surprises, but had a gorgeous Mt. Veeder cabernet that had such an amazing body of blackberries, herbs, hints of vanilla and graphite. The Cabernet's quality was not the surprise, but the price, this won our best bargain of the night, for being a well priced Cabernet for an incredibly well made Cab.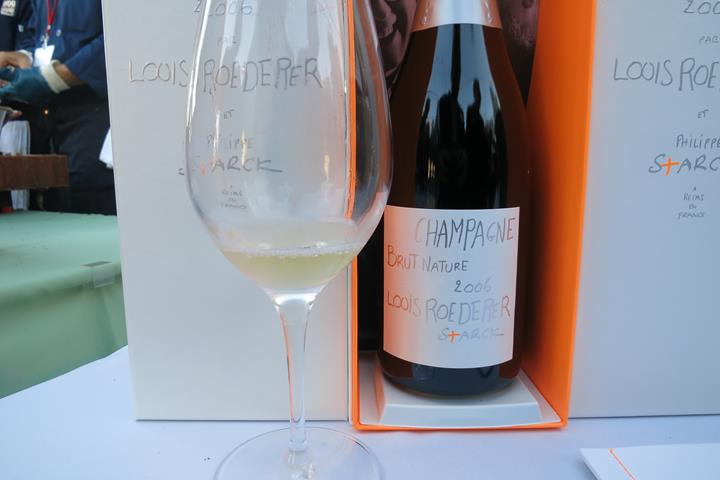 Certainly, not a small name to the sparkling wine industry, Louis Roederer made a great showcase of many of their vintages, but we loved the 2006 that was poured. With just a hint of age, crisp and refreshing, tropical fruits, stone fruits and minerality made this an excellent and delicious palate cleanse from all the heavy reds.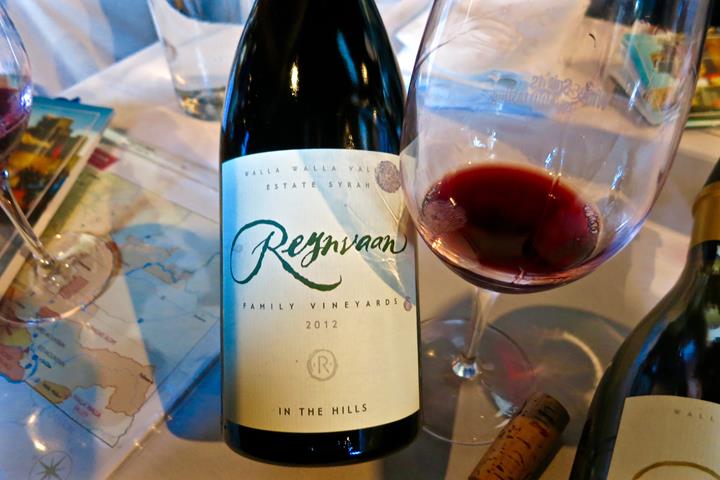 A power player from Washington and the Walla Walla appellation made a showing with their 2012 Reynvaan "In the Hills" Syrah which was fantastic. Co-fermented with Viogner, this unique Syrah was beautiful with jammy notes of black raspberries, pepper, and refined minerals and wet river stone.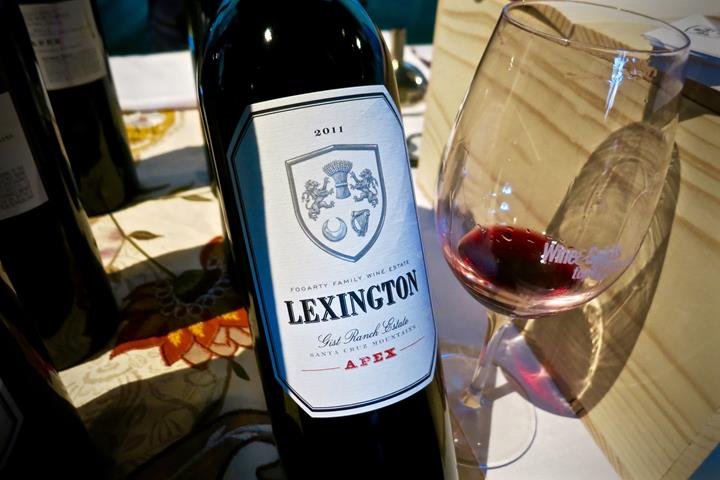 Coming off their inaugural vintage, Lexington came out swinging with an impressive estate cabernet coming out of the Santa Cruz Mountains. Much like how many of the mountain AVA's did fairly better than the valley floors. This Cabernet will a full bodied and aggressive punch of dark cherries, blackberries rocky soils, earthy vegetation and firm tannin structure.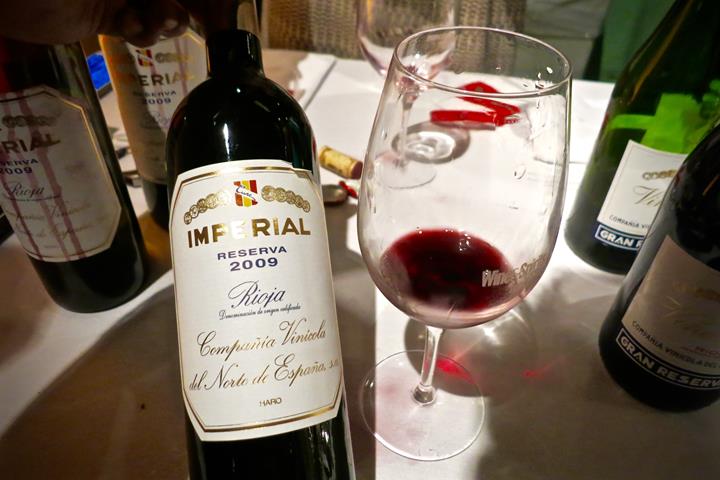 Cune Imperial needs no introduction, as they once claimed Wine Spectators top wine spot, and their 2009 Reserve Rioja was plenty of reason why they deserved that acclaim. Highly aromatic with lots of red and black fruits, with spices and cedar really paved the way for an amazingly full and meaty palate with lots of grip and intensity.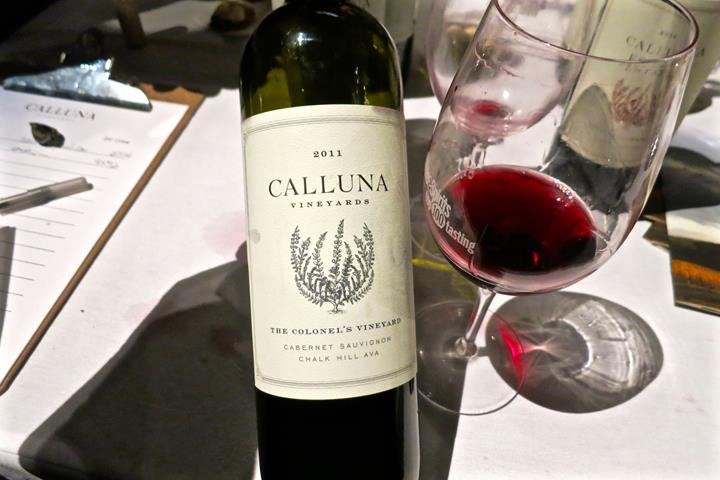 Calluna was a newcomer for us, and they didn't disappoint with their wines coming from the Chalk Hill appellation in Sonoma. We really enjoyed their Cabernet Sauvignon that was a special pour from behind the table, but it featured great notes of black currant, black cherries, blackberries with a soil driven complexity that meshed into finely integrated tannins.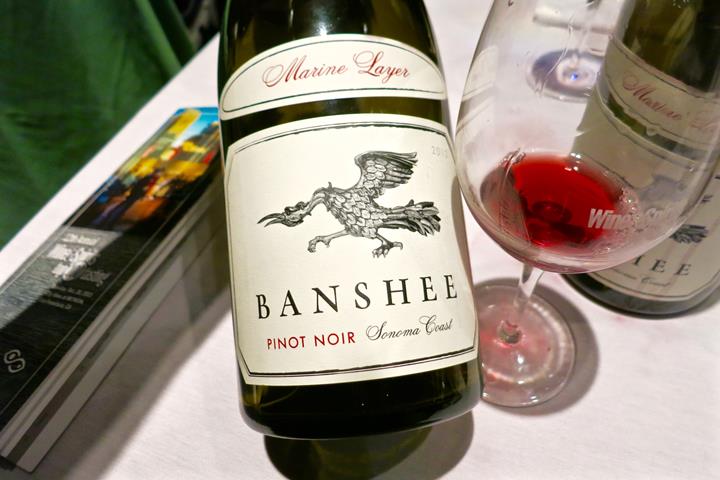 Banshee, no stranger to the wine industry in California, had a great 2012 Pinot Noir that had a gorgeous body of red berries, cherries, cinnamon, leather and raspberries.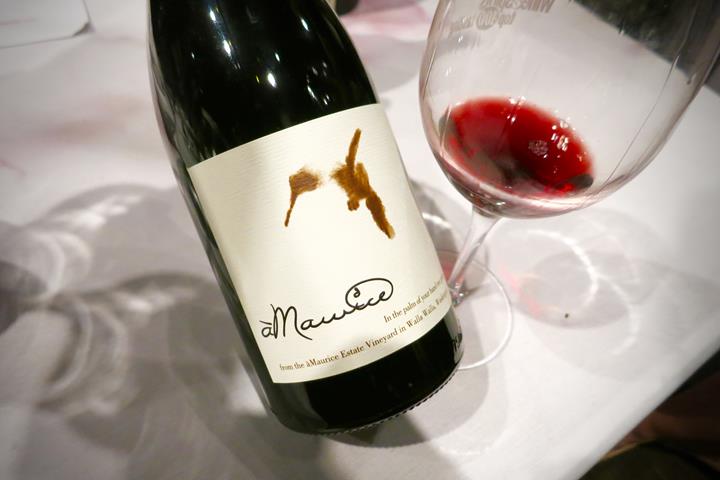 Another of Washington's wines, àMaurice brought on a gorgeous Syrah with black currants, cedar, cherries and black rapsberries with a nice loamy soil finish that made it a wonderful surprise and discovery for us.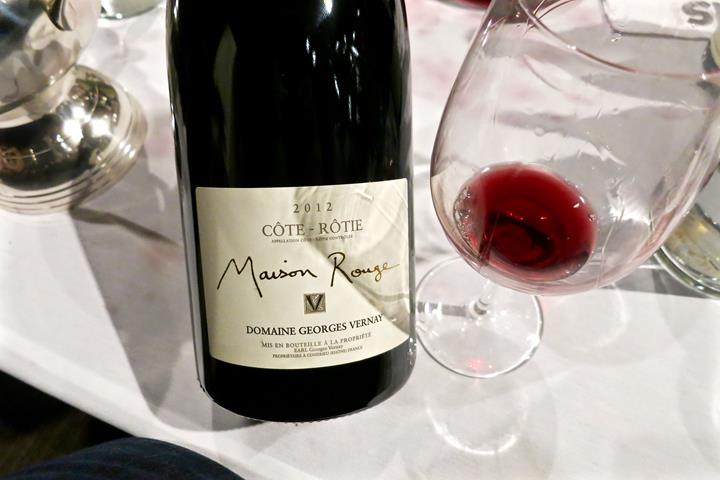 France made a great showing with this true to the core of Cote Rotie with aromas of smoked meats, raspberries, olives and a body of white pepper, blackberries, plum and leather. A classic showing that was bright, youthful and relatively light in which we were more than happy to appreciate.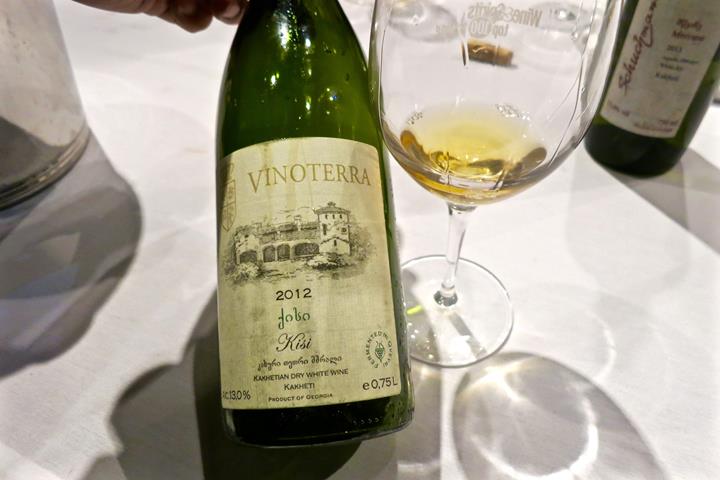 One of the more unique of the wines we had the privilege of tasting was this lovely Georgian wine and varietal, it showed some outstanding texture, with unique aromas of stone fruits, slate, synthetic rubber, and palate notes of clay, apricots and tropical fruits with fine acidity.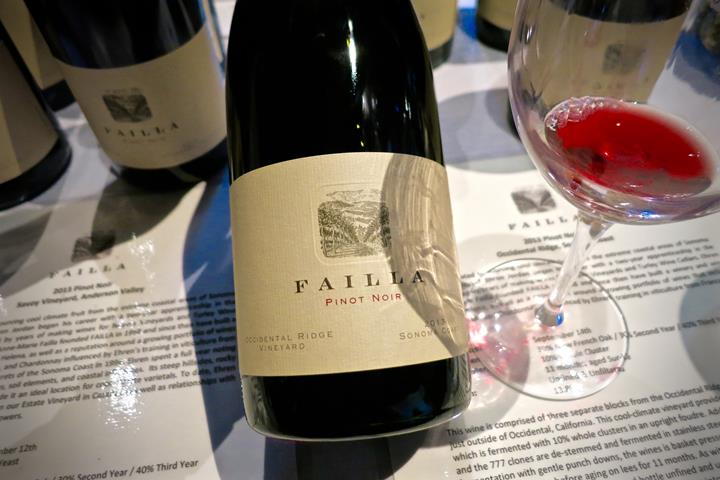 Failla needs no introduction, nor does the Occidental region. Classic Pinot noir with notes of cherry cola, tobacco, spices and raspberry notes was a great showing of how a classic Californian Pinot Noir should be. We were happy to see that they brought the Occidental vineyard.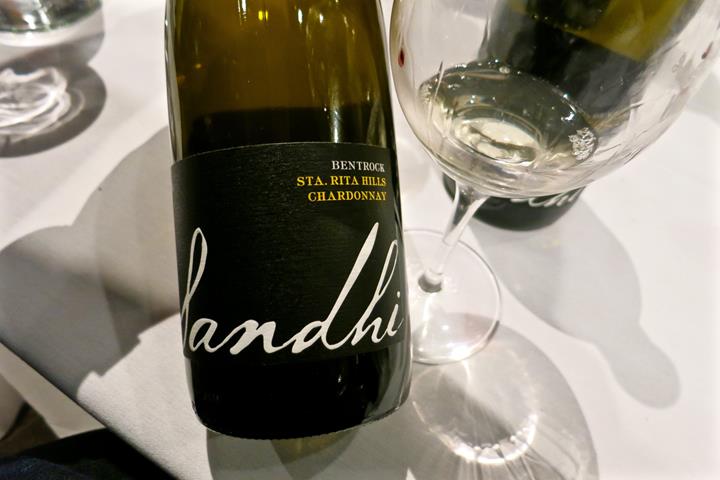 Sandhi was an interesting and unique Chardonnay pointed out to us by Wilfred Wong of Wine.Com and we could tell that this Chardonnay was definitely an eye opener. The aromas on the nose were heavy barnyard and funk, with palate notes of yellow fruits, pineapple and some tropical fruits with river stone. It was definitely something we were fortunate to try and rather enjoyed.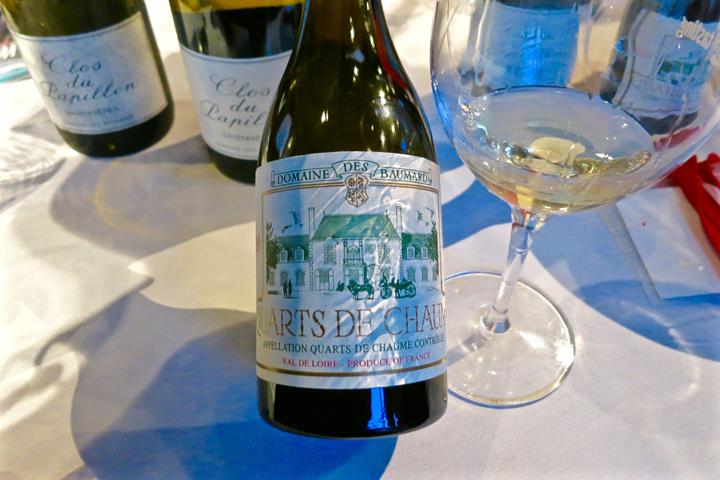 While we did enjoy the Royal Tokaji being poured there, this late harvest from Domaine Des Baumard really caught our eye as it was made from Chenin Blanc. With the natural characteristics of a floral Chenin Blanc this wine was a bouquet of jasmine, citrus, honey, stone fruits and had even a hint of minerality, really a gorgeous wine.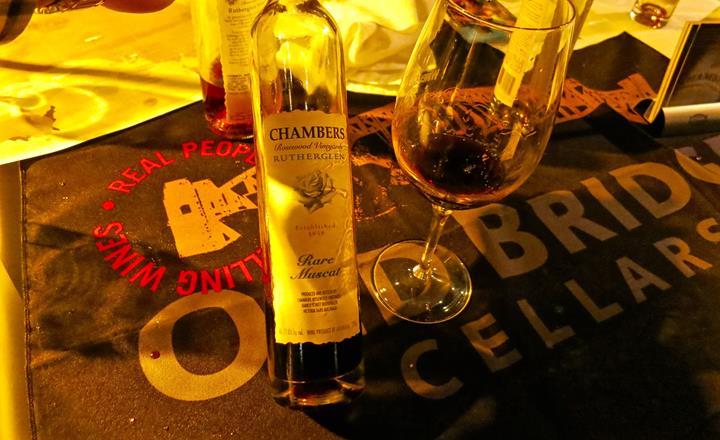 Capping off our incredible night came with possibly the best wine we had. With a production that makes D'Qyem look like a mass producer, Chabmers from Austrailia came in with an incredible Rare Muscat. Notes of raisins, toasted marshmallows, honey, cinnamon, nutmeg, and stewed black fruits was an absolute treat.
While we aren't featuring anywhere close to the amount of wines we tasted on this post, all wineries there were deserving of their spot in the Wine and Spirits Top 100 with some amazing wines. We look forward to next year's event!
Here's our overall winners of the night!
Red Wine of the night: Penfolds Grange 2006
White Wine of the night: Vinoterra Kisi 2012
Sparkling Wine/Champagne of the night: Louis Roederer Champagne 2000
Dessert Wine of the night: Chambers Rare Muscat NV
Wine of the Night: Chambers Rare Muscat NV