When one sees the Costco brand, cult wine usually isn't the first thing that pops to mind. Perhaps luxury wine at cheaper prices, but nothing about Kirkland or Costco made really screams "cult wine." However, with the emergence of Sinegal Estate, that idea has completely changed. David Sinegal, the heir to the Costco Empire, after spending 20 plus years working for Costco, he decided to start something different on his own after falling in love with a old victorian house in Napa. After purchasing the Victorian house and estate roughly two years ago, David Sinegal decided to venture into the world of wine. Enlisting the help of heavyweight winemakers Anthony Biagi (Plumpjack, CADE, Odette), Ryan Knoth (Staglin, Gandona), and the help of an excellent farmer Matt Hardin (Barbour Vineyards), David was on a fast track to having all the pieces he needed for fantastic wine. The vision of Sinegal Estate did not end there with just cult wine, instead, it stretched farther into creating a luxurious estate for all future members of the mailing list. With large and beautiful gardens, a pond, tennis courts, a member here could essentially be checking into a resort for a few hours enjoying some of the most sought out and quality wines money can buy. But, of course the Costco brand influence wasn't left out, as the first vintage of the cult wine would release at under $100 (quality for cheaper). It was safe to say with all of the buzz coming out of the valley, we were due for a visit.
We were fortunate to get an appointment with a few friends, and set off to check out the new hype. Unfortunately it was raining that day and were unable to tour the property, but we really went for the wine, so it wasn't really a problem. For the most part, the winery was still under construction, but we were still hosted in a cozy room.
After being seated by our gracious host Jacquelyn, we were given a beautiful tasting notes package as well as a pour of the estate Sauvignon Blanc.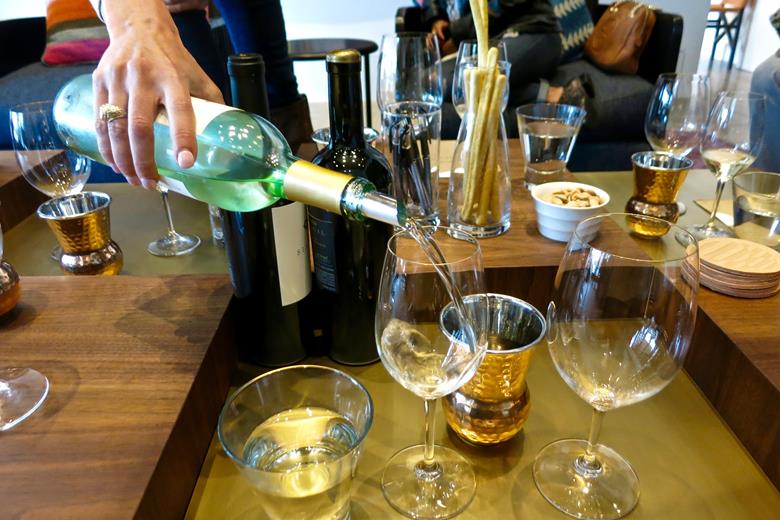 (Jacquelyn pouring the sauvignon blanc)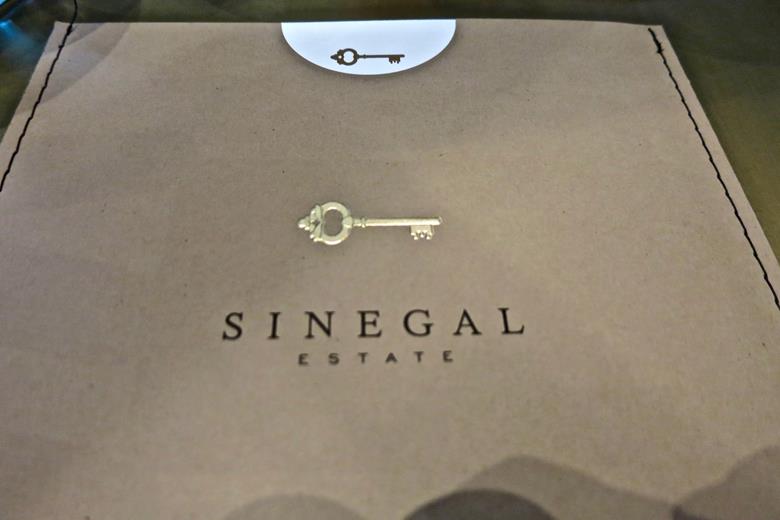 (beautifully packaged tasting notes)
As usual of us, we wasted no time into evaluating the wine as we were briefed on the history of the winery and vineyards.
Sinegal Estate – 2013 – Sauvignon Blanc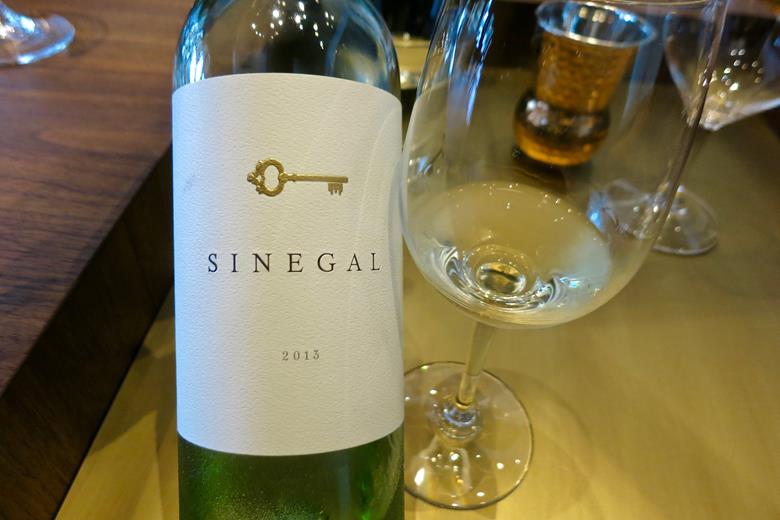 The Sauvignon Blanc displayed a heavy influence of oak, anise spice, citrus peels, grapefruit with some grassy undertones. Certainly a crisp California-styled Sauvignon blanc to start your palate at $45/bottle.
While still enjoying our Sauvignon Blanc, Jacquelyn opened a massive sliding door behind us (to our surprise since we thought it was a wall) and led us into where the magic happened.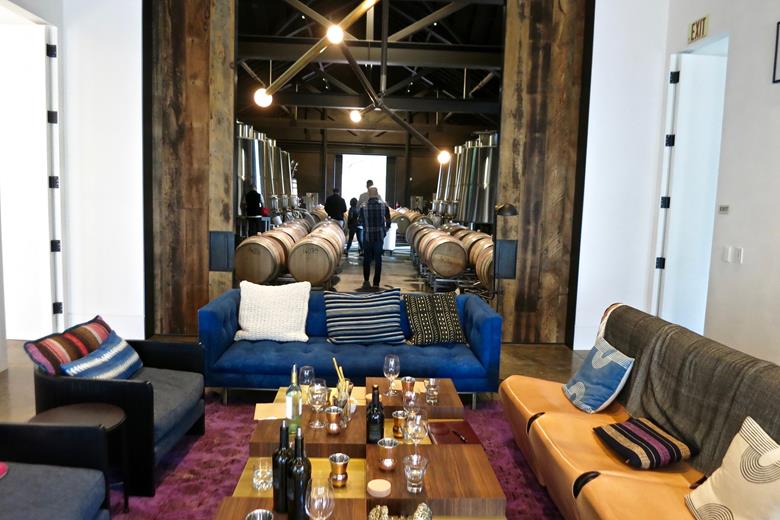 Inside the cellar, a number of barrels, and uniquely made fermentation tanks were on full display. With the smaller amount of fruit that Sinegal Estate produced, it was not uncommon to see smaller fermentation tanks than ones you would have seen at an industrial winery.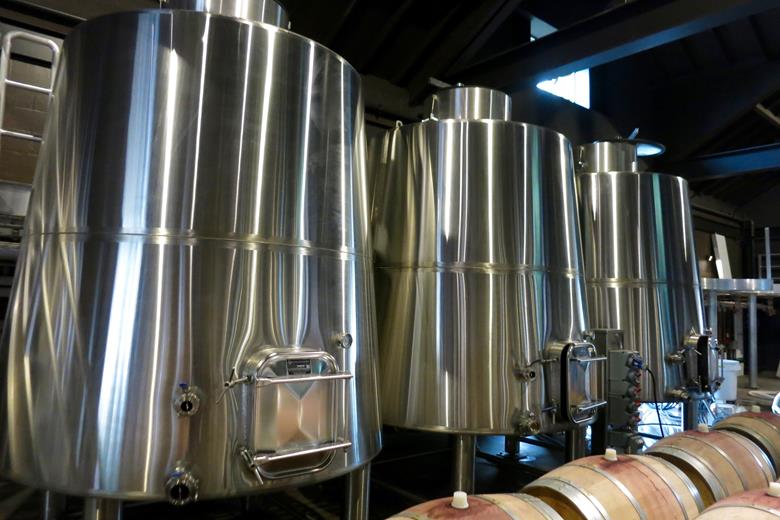 (steel tanks)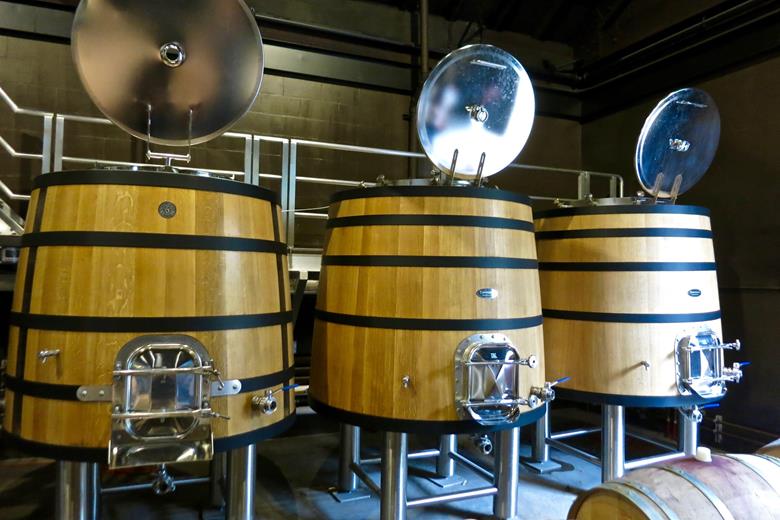 (smaller oak tanks)
Shortly after the tour through the cellar and cave tour (still under construction but very impressive), we were returned to the original seating area to dive into their reds. We started with the Estate Cabernet first.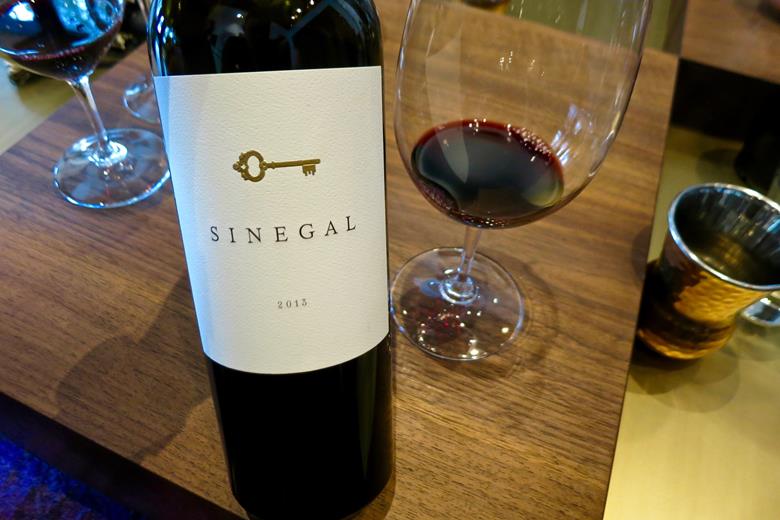 2013 Sinegal Estate Cabernet Sauvignon – The Cabernet had an incredible aromatics on the nose of dark berries, spices and earth, with luscious layers of currant, tobacco, blackberries and cherries on the palate. A rich and and opulent wine, we gave this a 96/100 points at $90/bottle. Extraordinary value.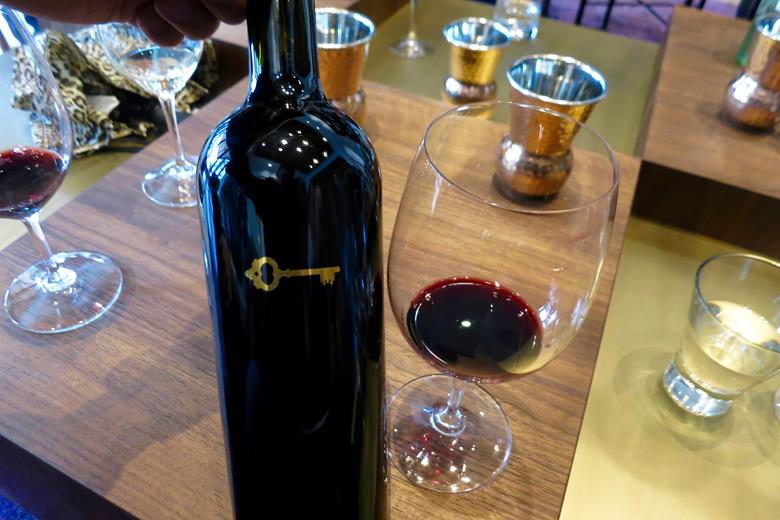 2013 Sinegal Estate Reserve Cabernet Sauvignon – The reserve Cabernet, much like the regular, had an expressive nose of herbs, dark berries, licorice, but at a much more dense level. The palate was slightly softer, yet still complex with lush notes of blueberries, blackberry, cassis, licorice, cigar box and cedar notes. Simply a luxurious wine, yet still seemed tight and restrained, but the potential was great. Perhaps in a year or two it would really begin to open up. We gave this a 93+/100 points at $185/bottle.
This concluded our short tasting. Sinegal produces a Cabernet Franc in limited quantities, however it was not available for tasting. There were talks of potentially sourcing more grapes from the valley from big name farmers, so we were excited to hear that there would be exciting new wines to try in the future.
Our overall impression with Sinegal was very positive, they came out with the right tools to make great wine, and paired with an incredible 2013 vintage, their debut was nothing less than spectacular. Not to mention, the estate (although still a work in progress) was absolutely beautiful and definitely a place we could find ourselves for hours.
We are very excited to see the future growth of Sinegal and look forward to seeing what wines they will bring in the near future.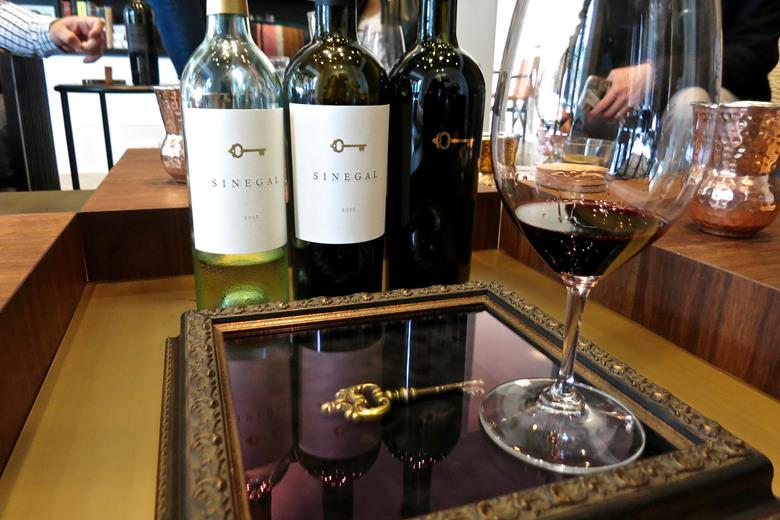 TheWineGuys Recommendation Level: Highly Recommended
Sinegal Estate Winery
2125 Inglewood Ave
St Helena, CA, 94574
(707) 224-1187
Reservations Required
Tasting fee $100/Person