While it isn't often that we don't personally go visit a vineyard or winery to get a better understanding of the expression behind a wine, sometimes the wine is brought to us. We were fortunate enough this time around to have the vineyards delivered to us from a winery called La Pitchoune. Nestled in Sonoma, La Pitchoune has been quietly making some small production wines that are nothing short of marvelous.
Since the wines were brought to us instead of going to the destination, we couldn't say much about the property, winemaker or its owners, and so we dove straight into the wines and let them speak for themselves. We tasted in total of 3 different Chardonnays, and 5 different Pinot Noirs, all of them being current releases.
La Pitchoune – 2013 – Sonoma Coast – Chardonnay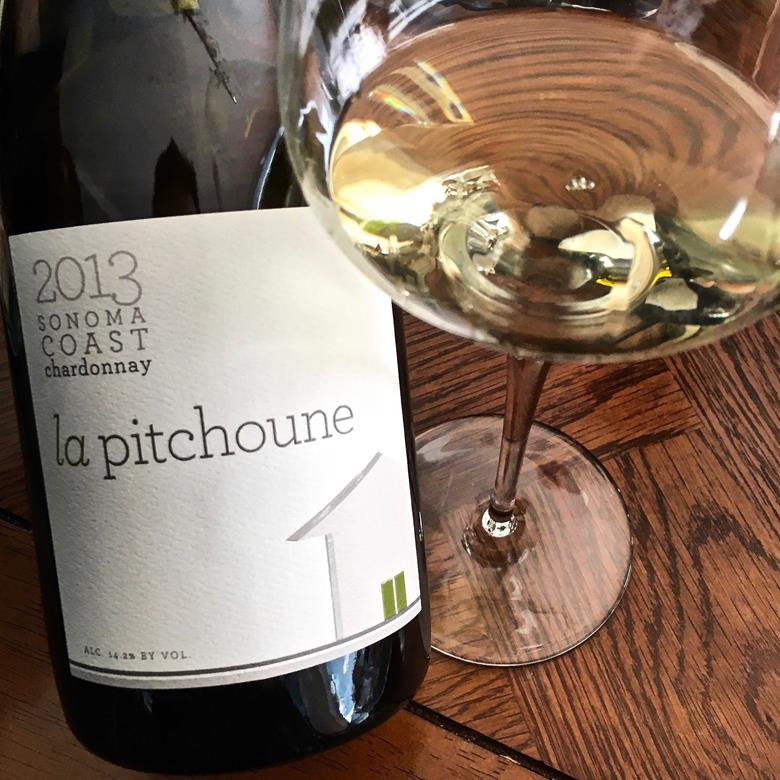 Among the various bottles sent, this was the only white that was a blend of Chardonnay grapes, presumably a blend of the two other single vineyards. We found this chardonnay to be a very well made and classic California Chardonnay, but not overbearing. The nose was toasty and nutty, with lemon and tropical fruit flavors. The palate showed a beautiful medley of lemon curds, tropical fruits, a warm and toasty marshmallow finish with refined minerality. Very enjoyable, we gave this 92/100 points at $48
La Pitchoune – 2013 – Pratt Vineyard – Chardonnay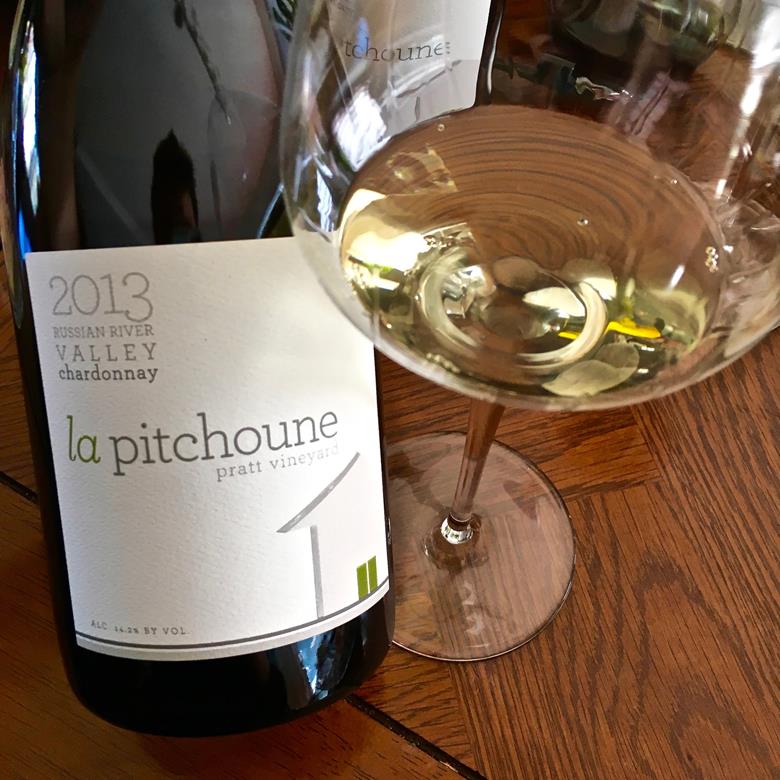 The first of the single vineyards we tried, just based off those nose we could tell this was a different Chardonnay. The nose was much brighter, had more of an acidic nose and freshness to it. We got notes of starfruit, lemon, and more unripe tropical fruits, with the mineral backbone showcasing a lot stronger on this one. The finish was zesty and came in somewhat hot, with a restrained note of oak. Although different, it was still very good, almost more Burgundian style. We gave this a 90/100 points at $58
La Pitchoune – 2013 – Chenoweth Vineyard – Chardonnay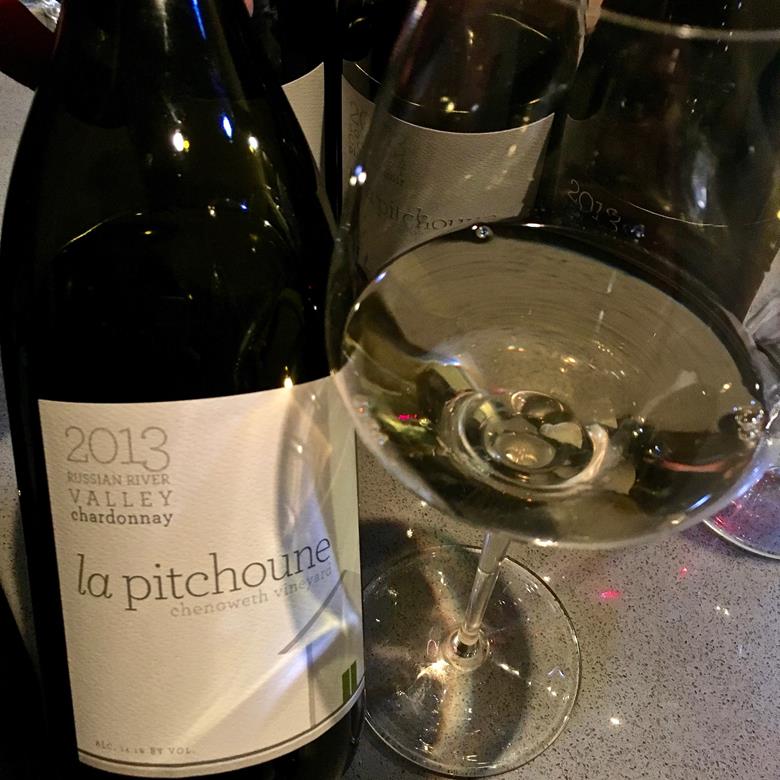 The Chenoweth Vineyard single vineyard showed more of a concentrated mineral flavor, almost soily in the palate. The oak was balanced with the layers of tropical fruits such as pineapple and melon, while not overbearing, with refreshing acidity, and gave a clean-almost steel-like finish with refined minerality. We gave this a 91/100 points at $88
La Pitchoune – 2013 – Sonoma Coast – Pinot Noir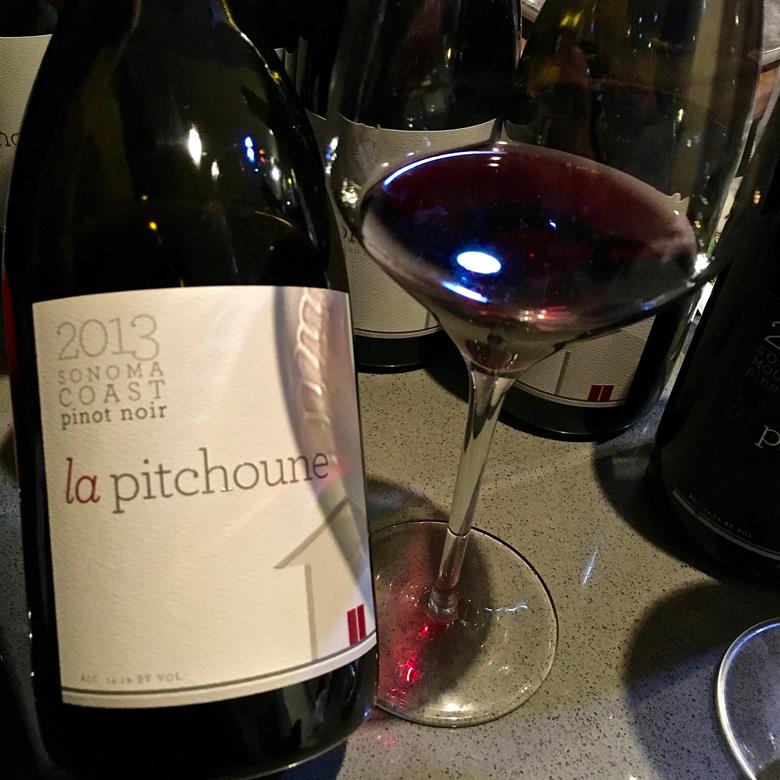 The second blend of our line up, and first of our reds, the Sonoma Coast Pinot Noir was a classic California Pinot, with toasty and rich aromas of baking spices and dark cherries, black tea, and red berries. The palate is extremely juicy, with balanced tannins, and has a heavy oak influence finish. We gave this easy drinking classic California Pinot Noir a 93/100 points at $48
La Pitchoune – 2013 – English Hill Vineyard – Pinot Noir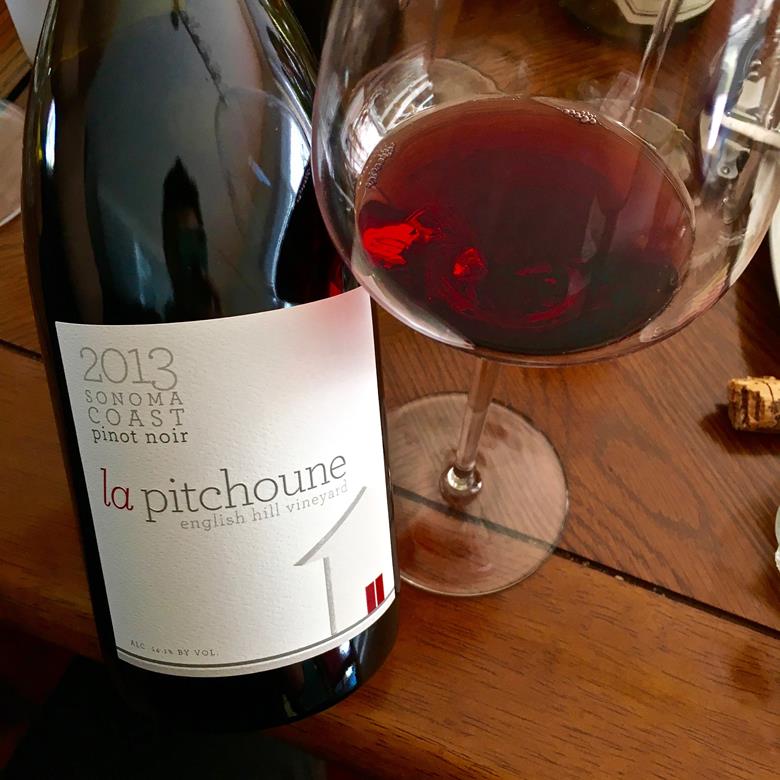 The first of the single vineyard Pinot Noir's we tried had a beautiful bouquet of exotic spices and red cherries, cranberries, bright red fruits and tobacco. The mouthfeel exhibits a wonderful harmony of red cherries, spice notes, fine tannins and cedar, with a beautiful aromatic finish. We gave this a 93/100 points at $56.
La Pitchoune – 2013 – Holder Vineyard – Pinot Noir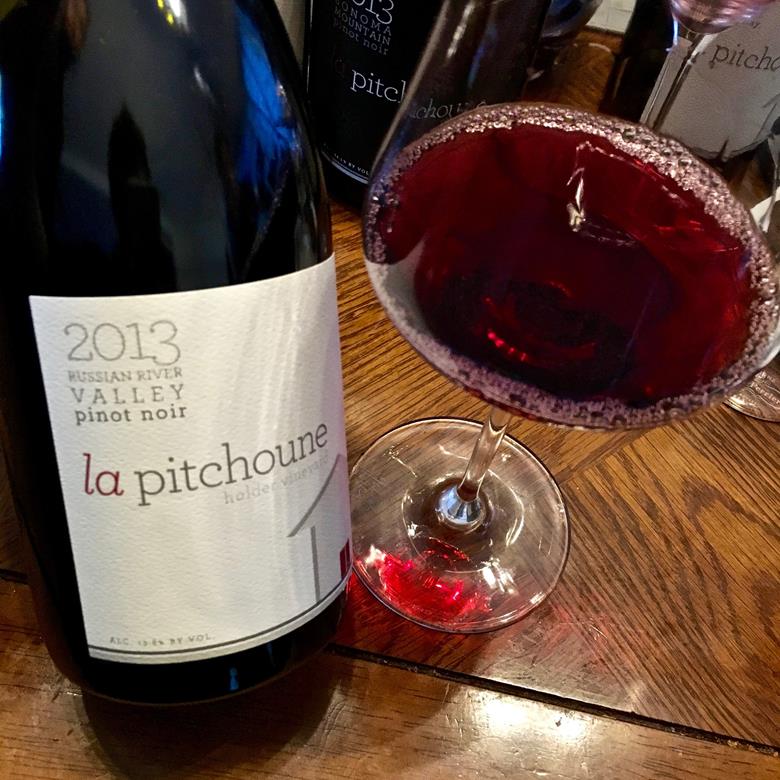 The Holder Vineyard Pinot Noir, much like the English Hill had a wonderful nose of exotic Asian spices, anise, strawberries, raspberries, toasted bread, and oak. The mouthfeel was rich, layered, but had a vibrant acidity and finished long and beautiful. We gave this a 93/100 points at $68
La Pitchoune – 2013 – Van Der Kamp Vineyard – Pinot Noir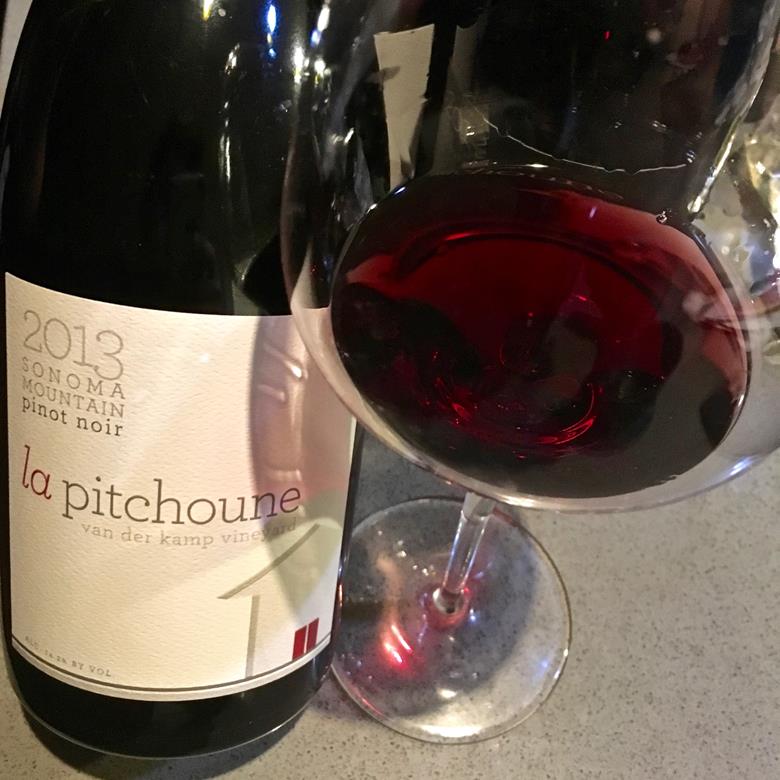 The Van Der Kamp single vineyard Pinot Noir shows sweet aromas of red berries, red florals, meaty aromas and and leather notes. The palate features notes of dark-red cherries, pomegranate, with an intermingle of asian spices, a kiss of oak and medium and well integrated tannins. We gave this a 93/100 points at $58
La Pitchoune – 2013 – VDK (Black) – Pinot Noir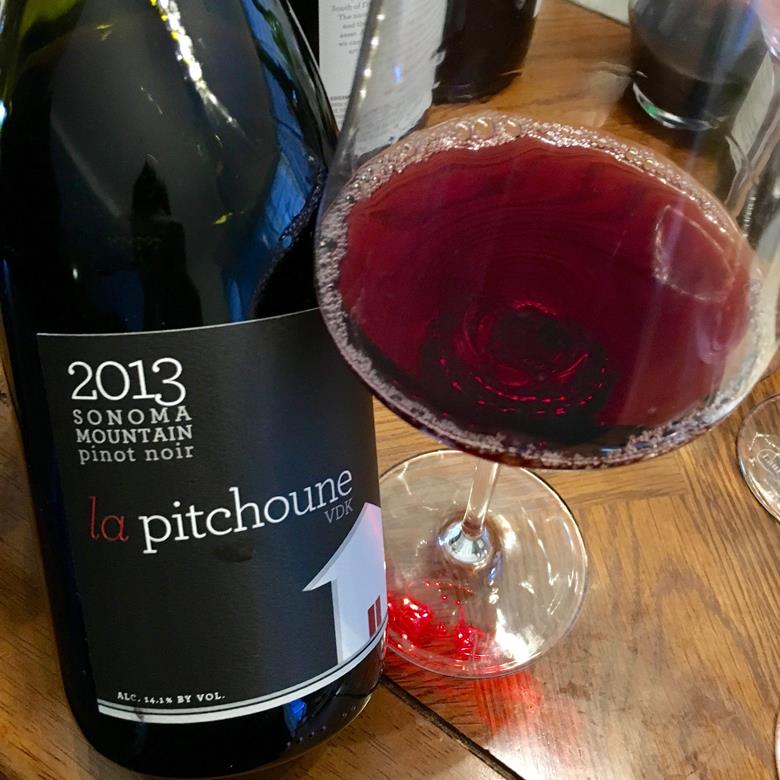 Much like the the previous Van Der Kamp, the VDK (Black) showed bigger and more intense aromas, with a bigger presence of oak as well. Big, meaty aromas, with wild cherries, red fruits, tar, blackberries, tobacco, baking spice that finishes juicy with well integrated tannins. This was a beautiful, heavy oak Pinot Noir, rich enough to be Cab lover's Pinot. We gave this a 95/100 points at $108.
Although we weren't able to visit the vineyard, the wines more than enough showed us that La Pitchoune was holding onto great pieces of real estates for some world class Chardonnay and Pinot Noir. We also were able to taste the particular style of the winemaker (Andrew Berge) and how he was able to capture the very distinct qualities of each vineyard. Based off of that, we give a high recommendation to pay a visit to try these finely crafted wines and we hope to visit ourselves in the near future.
TheWineGuys Recommendation Level: Highly Recommended
La Pitchoune Winery
415-272-5135
$30 / Tasting